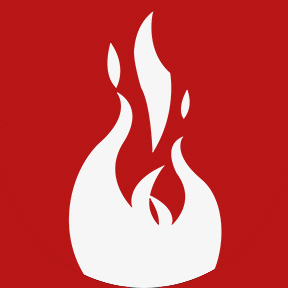 Author: Prometheus Group
CATEGORY:
Permitting & Safety
July 07, 2022
5 Scary Questions to Ask About Your Permitting and Safety... If You Dare!
With the Halloween season upon us, we often welcome scary aesthetics. However, there are many aspects of our lives we'd rather keep free of frights. One of those is our safety and permitting processes, where even the smallest mistake could spell disaster.
In asset maintenance, danger can lurk around every corner. Keeping track of your permits, isolations, and other safety requirements is always a high priority to make sure your workplace doesn't become a horror movie. That's why we've compiled a list of scary questions to ask when considering if your current permitting system meets your needs.
‍
Is Your Permitting System in the Dark?
Visibility is crucial, especially when all it takes is one mistake to hex the process. Make sure your system helps you view the data you need in a way that's easy to understand. Data that's not managed or sorted makes it hard to find the right information you need at the right time. Integrating GIS into your permitting process is a powerful way of gathering data and organizing it into patterns, relationships, and connections.
The Prometheus ePAS can improve your communication between shifts, relaying crucial information from outgoing maintenance technicians to the next crew or shift coming to work. The system shines a beacon of light for your maintenance teams with notifications, incident tracking and reporting, and more.
It's important to know every step taken to issue a permit underwent a rigorous approval process with all the necessary checks and balances. A digital system ensures transparency because everything is recorded and visible to the appropriate parties in real-time. (To see more about how ePAS shines a light on your permit-to-work processes, check out this infographic).


How Do You Keep the Gremlins Out of Your Permitting?
Holy water can only do so much. "Gremlins" are mischievous, unexplained problems or faults; without proper oversight or visibility, they can haunt your permitting process – whether out of ignorance, a well-meaning attempt to save time, or an organizational culture that has held on to outdated processes for too long.
This mischief can come in many forms, from incomplete or sloppy data entry to manual risk assessments that miss potential conflicts and hazards — but at the end of the day human error and lack of visibility are what cause the "gremlins" in your system. Sadly, studies found human error has accounted for more than 90% of accidents in nuclear industries and over 80% of accidents in chemical industries.
Digital permitting can catch the gremlins your paper process and spreadsheets miss, alerting workers of potential dangers and allowing them to take the proper measures.
The best digital permitting solutions guide users clearly and create a detailed, traceable audit trail that can easily be searched and reviewed. Any attempts by gremlins to infiltrate your processes are either prohibited or, at minimum, are made highly visible and traceable to expedite remediation.
‍
Is Your Permit-to-Work (PTW) System Full of Zombies?
If your permitting system is running slow and inefficient, there's a good chance your process has been overrun with zombies: redundant, obsolete or overly complex processes that may no longer apply to your equipment or regulations. These zombies lurk in your PTW and can devour your time, money, and morale.
Worst of all, they can be hard to spot and frustrating to evade when attempting to update your maintenance strategies on an individual basis. A survey by Deloitte reports poor maintenance strategies can reduce a plant's productivity by 5 to 20 percent, effectively turning your business into a graveyard.
Implementing a digital solution with the right vendor can help you destroy all the zombies in one fell swoop: together with your vendor, you'll walk through your processes from the ground up, evaluating what is perfect as-is and what needs improvement (hint: almost every part of the process can be optimized!). It's the ideal time to reassess to ensure your maintenance staff are taking due time where it is needed and leveraging streamlined, configurable automations when it is beneficial, giving staff more time for higher-value tasks.
You can't afford to have any work permitting information ghost you. When it comes to pen and paper permitting, human communications and training can break down. With a digital permitting solution, the results feel almost supernatural. You can rest your eyes at night knowing the gremlins are at bay and there are no more zombies in your process. If you are celebrating spooky season, happy Halloween from all of us at Prometheus Group. Find more information on your next PTW solution here.