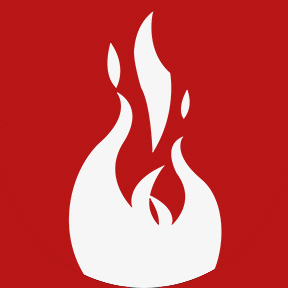 Author: Prometheus Group
CATEGORY:
Maintenance & Reliability
August 09, 2022
50 First Dates: (One of) the Most "Creative" Maximo Requests I've Seen
I think if you give someone enough time in their field – whether they're a chef, a mechanic, or a writer, they're going to have a few memorable requests that they'll never forget.
In my 14 years of working with Maximo CMMS, I've seen my fair share of weird, needlessly complicated, and downright bizarre set-ups and configurations.
But one request that is especially memorable for me is the creative way a client wanted to set up their work order numbers. It was so creative that it caused a whole mess of confusion. We ended up in a bit of a "50 First Dates" situation.
Choosing the right Work Order numbering system
This customer wanted to use an interpretation of Julian dates as part of their Work Order numbers. Their interpretation was a "military Julian date" consisting of a three-digit number that starts in 001 and ends in 365 (or 366 if the year happens to be a leap year).
Their WO number format was set up to be (Julian Date)####. The four pound signs signify a sequential number that would reset every day. The intent of this request was to be able to know when the WO was generated and in what sequence, just by looking at the WO number.
Amazing how powerful the human brain is, that without blinking an eye, a person can decode a number into a Month/Day combination. It's like getting used to looking at the Matrix.

For example, Work Order #3 created on May 2, 2018 would be 1220003 and Work Order #3 created on May 3, 2018 would be 1230003. At first glance, this seems like a perfectly normal request, right?
Wrong.
Can you spot the "50 First Dates" problem?
The issue is that every year, the exact same WO number would recur. With the date format the client wanted, it's impossible to tell the difference between 1230003 (May 3, 2018) or 1230003 (May 3, 2019).
To add to the confusion, on leap years, the numbers would be offset by one day after February 29. This would likely cause even more confusion – who really remembers when the last leap year happened or when the next one is coming?
Not only did the system make it difficult to identify when the WO was generated, it did not meet the initial intent of the request.
In the end, the solution was simple. Add the year to it! If you add the four-digit year to the beginning of the Julian date, their WO numbers would look like this: YYYY(Julian Date)####. When using four digits for the year, the WOs will never repeat. Woohoo!
Remember: simplify IBM Maximo
This story sticks out in my mind because it always gets me thinking about the issues we encounter in our work and how we create a lot of our own problems. Sometimes, the best way to resolve a problem is to confront the logic of the request. When you find yourself bending over backwards to devise complex solutions, stop! Inhale peace; exhale anxiety. And say to yourself, "Do we really need this? Is this really required? Can we simplify Maximo?"
But this request is also bright in my memory because I had the pleasure of working with my colleague Omar Rivera on this project. This configuration was performed using Maximo Automation Scripting. At the end, we were lucky enough that we didn't have to customize IBM Maximo to perform this level of configuration and still, the customer was happy. Curiously enough, though my path and Omar's went in separate directions for a few years, now our paths have crossed again – as part of the Prometheus family. But that's a story for another day.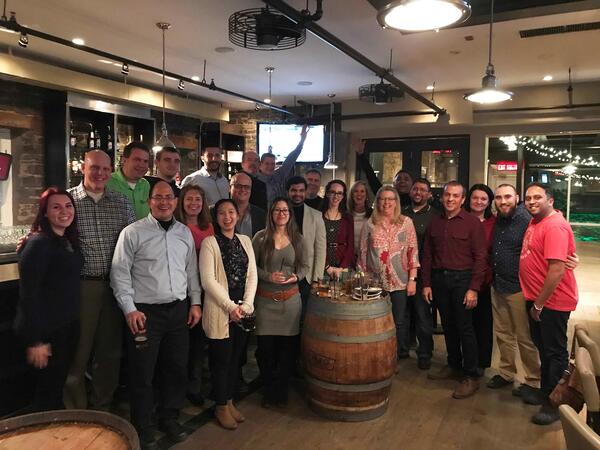 Omar (fourth from left) and Elliot (fourth from right) with the Solufy team in January 2018.