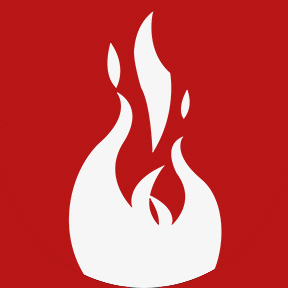 Author: Prometheus Group
CATEGORY:
Prometheus News
July 07, 2022
Counting Down Prometheus Group's Most Popular Blogs of 2021
Drumroll, please...
Before we roll the calendar over to 2022, we wanted to look back at our most popular blog posts of 2021. As many of us spent the year thinking about how to recover and thrive while looking toward a brighter future, we saw significant interest in how to optimize maintenance strategies and sustainably implement best practices for enterprise asset management. Favorite topics included the maintenance KPIs that provide the most useful insights, strategies for creating a robust maintenance calendar, and the different types of analytics that help turn your data into action. Without further ado, our top 10 posts of 2021 are...
‍
We LOVE when our customers receive recognition for the hard work they put in to improve their maintenance planning—and our readers did too! The Facilities Information Services and Maintenance Strategy and Planning teams at the University of Delaware were recognized with the "Best Work Execution Management Implementation" award at MaximoWorld this year. Using Prometheus Planning and Scheduling for Maximo, University of Delaware upgraded their Work Execution Management and improved the efficiency and effectiveness of their maintenance planning and scheduling. Bravo!
‍
As we say in the post, "spreadsheets can only take you so far." But we think some of the most frequently cited reasons for continuing to use spreadsheets (they're cheap, they're easy to access, they're easy to set up...) don't necessarily hold up to the strong light of day. In fact, there are some solid arguments for not using spreadsheets for maintenance scheduling (they don't support mobility, they reduce accountability, they lack accuracy, etc.). Maybe it's time to move on from the almighty spreadsheet.
‍
The sheer volume of analytics, metrics, and reports you could be analyzing to improve your asset management program can be overwhelming. We get it. That's why we put together this list of essential KPIs that span across various industries. The list includes critical/emergency notifications and orders, schedule compliance, and planned vs actual costs. Starting with these seven KPIs builds a strong foundation for making the most out of your analytics to maximize productivity and improve performance.
‍
Digitizing and integrating your permitting process is a gold standard for enterprise asset management, giving you better results than paper-based systems when managing your assets. This post details three key ways, in addition to the clear benefits for safety, digital permit to work systems such as Prometheus's ePAS boost your overall asset management process.
‍
You know the value of preventive maintenance—now how do you use those preventive maintenance programs to identify unnecessary maintenance tasks? Using the principles of reliability-centered maintenance, lean manufacturing, the Plan-Do-Check-Act cycle, and Condition-Based Monitoring can help slim down your unneeded maintenance. Trimming out those preventable maintenance tasks that don't add value to the organization is a pretty good first step towards practicing predictive maintenance.
‍
Sometimes defining what not to do is the easiest way to get to what to do. From putting your maintenance planners on wrenches to publishing your maintenance schedule first thing Monday morning to ignoring preventive maintenance plans, there are a lot of ideas out there that just don't make sense on the ground. But reading eight of the worst practices might just strengthen your best practices.
‍
We usually think of them as negative, but backlogs can be powerful tools in your asset management strategy. Using these tips, you can critically evaluate your total backlog to transform it into a key planning tool that gives you flexibility while increasing your maintenance (and overall) productivity. Successfully managing your backlog by quantifying it, tracking it, and acting on it enhances workflow structuring, increases visibility, and provides your organization with useful metrics to take you through spring cleaning and beyond.
‍
How'd you do with your maintenance resolutions? Maintenance forecasting and planning is a difficult goal in the best of times, but it's essential for prioritizing preventive maintenance, developing realistic weekly schedules, and planning for capital projects and turnarounds. Integrating these three strategies for building a maintenance calendar will set you up for a productive, efficient year. Now's the perfect time to revisit them!
‍
We think Prometheus Group is a pretty great place to work, too! We laid out five of the MANY reasons to join the Prometheus Group Team, including motivated co-workers, great office space, an awesome culture, a global mindset, and core values that recognize greatness. (P.S. Sound interesting? We're still hiring around the world.)
‍
Our #1 blog post of 2021 took a deep dive into four types of analytics and outlined how they're used in maintenance and asset management. Different types of analytics provide different levels of data and insight, with different levels of complexity. Making sure that you're using the right type of analytics to meet your end goals is key—as is using high-quality data.
Thank you, dear readers, for your interest and feedback this year. We look forward to bringing you more advice and tips on improving your maintenance and operations in 2022. It's our privilege to serve as a resource for our customers, partners, and global team. If there are topics that you'd like us to cover that would be useful to your organization, please be in touch. Here's to 2022!