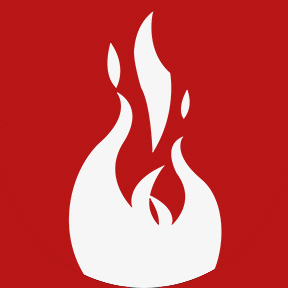 Author: Prometheus Group
August 16, 2021
Elegant Simplicity: Simplified UI Roles for Every Member of Your Team
As a software company, one of our greatest joys is innovating new tools, features, and capabilities that enable Planners and Schedulers to get more done in less time. In my opinion, one of the most basic of these features is also the most important. And I'll tell you why: it's about making the software work for individuals, and not the other way around.
The feature I'm talking about is Simplified UI Roles.
Powerful tools don't have to be complicated
One of the biggest complaints of the industry we often heard about was that there was no middle ground – either Planners and Schedulers were working with the most basic tools, or they were overwhelmed by complicated systems that took years to get familiar with.
So that's the challenge we set out to tackle: providing powerful Planning and Scheduling tools with tons of options to make the work of Planning and Scheduling simpler, faster, and more effective – while eliminating the complexities of other solutions.
Simplified UI Roles is just one of many examples of that mandate in action.
It puts the control firmly in your hands to determine how many bells and whistles you want your users to see. Fully configurable, you can set as few or as many layers as needed – and if you change your mind later, you can always add, edit, or remove roles.
A typical out-of-the-box implementation starts with three UI roles: Beginner, Midlevel, and Advanced.

The Beginner role usually has the fewest options and is great for giving Planners and Schedulers a chance to master the basics before graduating to more advanced capabilities and actions. For instance, you might consider removing some of the more advanced features, such as Metrics, Linking, Date Constraints, or Rescheduling the Entire Schedule from the beginner's view, as well as simplifying the Gantt context menu. The Midlevel role would likely turn on some or all of those features, while keeping some of the more sophisticated tools off, depending on your needs.
The out-of-the-box Advanced Role has every feature of Prometheus Routine Maintenance (formerly AKWIRE) turned on. While there's more to see on screen and more options available in the menus and dialog boxes, expert Planners and Schedulers and especially those who are familiar with Prometheus appreciate having these capabilities at their fingertips.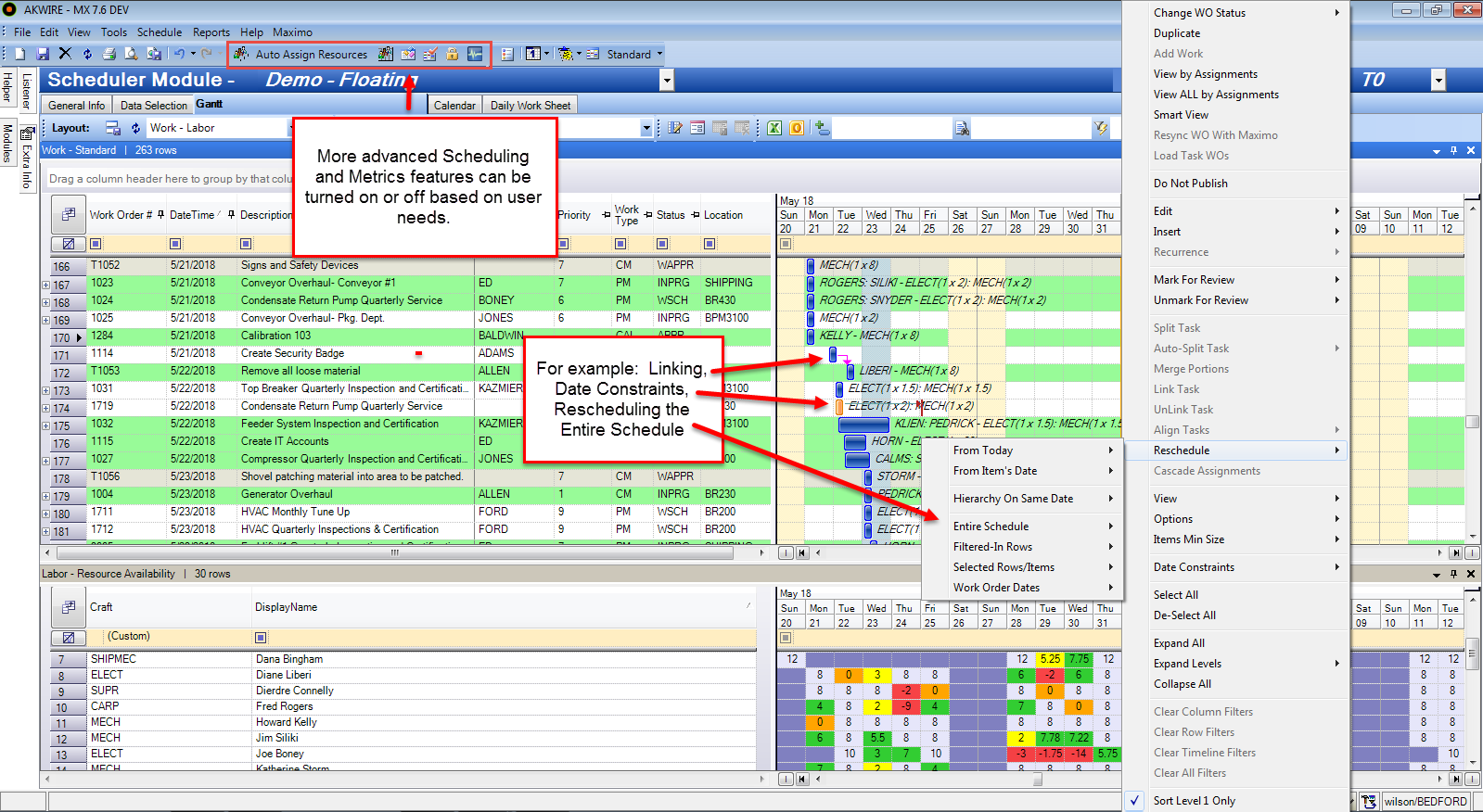 The great thing about UI Roles in Prometheus is that they're fully configurable. Your organization can create as many as it needs to suit the unique roles and responsibilities of your staff. Planners, Schedulers, Supervisors and other members of your team may use different functionalities, so we've made it easy to create the roles that work best for you.
The Prometheus administrator can assign and re-assign UI roles to individuals, and create new roles as needed. So, whether someone in a "Beginner" role needs to be given more options, or someone in an "Advanced" role wants to scale back, the choice is entirely in your hands.
And because users can belong to multiple roles, they don't have to be limited by the default role you've assigned to them. So, for example, a user who is assigned to the Midlevel role by default can still have access to the Advanced functionality if and when they need it.
The beauty of Prometheus' Simplified UI Roles is that they can be fully configured to match your exact needs – and they can grow and change as your needs change too. It's as simple as accessing the configuration tab and checking or unchecking which features you want to make available to a role.
Why should you look for Planning and Scheduling tools with flexible UI roles?
As we've seen with countless clients, especially those with large-scale operations and diverse, widespread Planning and Scheduling departments, it's important to have support in place to align the team when adopting new software and new processes, particularly when some folks have been working a certain way for years. In that sense, Simplified UI Roles might be the best feature for change management.
Simplified UI Roles are great for:
Training new staff who are just coming on board in the Planning and Scheduling department
Getting your existing staff used to the software, especially if they have any concerns about learning a new tool
Focusing specific roles or individuals on the tasks and capabilities they need, while freeing up space by disabling what they don't need
Aligning your team around roles and responsibilities for different individuals or departments
The work Planners and Schedulers do is complicated. But the tools they use should simplify that complexity. That's our philosophy in a nutshell. If we can streamline what Planners and Schedulers can see and do in one screen and one application, even if just to save them a second or two, we will. Those seconds add up! UI Roles are just another way to save you time. Because when you have what you need on screen – and only what you need on screen – that's when you can get into the zone and do your best work.