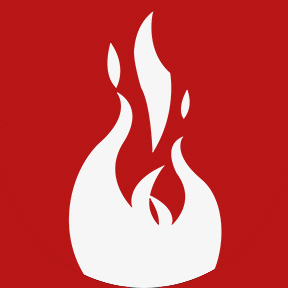 Author: Prometheus Group
July 05, 2022
Get the Most Out of Your PGUC Experience with these 7 Tips!
Let's face it—a lot of our favorite conferences over the last two years have been virtual. That's why we're so thrilled to be hosting live again for our 2022 Prometheus Group User Conference in New Orleans, April 18th-21st!
But because we've all been meeting online for so long, no one would blame you if you're a little rusty on how to do conferences in person, face-to-face. There are any number of lists that will give you tips and tricks on how to strategize your conference visit, what to pack, and how to network. All of which are important to re-learn, and you can be sure that the pandemic has brought a whole new list of rules and do/don't lists (Do we shake hands? What about masks? How much hand sanitizer do you pack?).
More specifically, though, we want to make sure that you're getting the most out of our Prometheus Group User Conference. It's bigger and better than ever, and you're going to want to squeeze every drop out of it. The conference covers topics ranging from Master Data transformation, to integrating EHS and maintenance, to our solution roadmaps for the coming years. We hope to give you plenty of sessions that spark your interest!
Before we get into the meat of our list of tips for PGUC 2022, here's one overarching best practice: Think about what you want to get out of our user conference before you go. The Prometheus Group User Conference is the go-to event for enterprise asset management professionals to stay current with maintenance and reliability best practices, learn about innovative products and new advances and features to solve real-world challenges, and get advice, insight, and success stories from experts working in your industry.
What does that mean for you? You're going to have ample opportunity to learn more about how to get the most out of your Prometheus products, as well as new solutions in the Prometheus Platform, hear from peers and industry leaders on best practices and lessons learned, meet in-person with your Prometheus Group team, participate in targeted training and certifications...the list goes on. It's a lot to take in and it's worth knowing what you want to get from the conference (new connections, new ideas, certifications, etc.) while still being open to all the possibilities for learning and growth at PGUC 2022.
Got a vision for what's most useful for you and your organization? Great. Here are 7 tips on how to get there.
‍
1. Make a Plan and Pick Your Priorities
You can only do so much, especially when we're programming a jam-packed schedule, to make sure our users are getting real benefits, actionable insights, and compelling stories from on-the-ground users and maintenance professionals. We know you won't be able to do everything (and you shouldn't—conference burn out is real).
So our first tip is to take the time to investigate our agenda beforehand and make an action plan. Are you looking to revolutionize your master data? Maybe you really want to know how oil and gas professionals are planning their capital projects and implementing smooth turnaround events. What about the newest eLearning options for onboarding and continuing education?
With round table discussions and EAM expert panels, keynote speakers, and training opportunities, you're going to want to know, in advance, what your must-hit sessions are.
‍

2. Branch Out on Your Opportunities
Yes, we know, we just told you to have a targeted plan of attack for PGUC. The other real joy of our user conferences, though, is that you can find ideas, solutions, inspirations, and connections in unexpected places. With invaluable customer presentations, engaging user panels, and memorable, interactive experiences round every turn, the potential for serendipitous meetings, generative collaborations, and bright sparks of new ideas for your asset management strategy is high.
Our advice? Attend at least one session that's focused outside of your industry or what you think your specific needs are. Are you a food and beverage professional? See how utilities companies are implementing mobile solutions. Thinking about planning and scheduling? A roundtable on master data might be more important than you think.
The point is this: Start with a plan but be flexible—you never know what you might find.
‍

3. Take Business Cards and Give Them Out
We know this is on every list of tips for conference-going, ever, but it's important to us, and especially this year. One of our very favorite parts of our Prometheus Group User Conference is the connections made—between our users and us, between you and guest speakers, between different industries and organizations.
You'll be in rooms with attendees, customers, EAM experts, and our Prometheus Group Team, all of whom are interested in sharing ideas, lessons learned, and best practices in their use of Prometheus Group Solutions for the work management cycle from planning and scheduling to shutdowns and turnarounds, electronic permit to work, master data, and more.
It's the perfect opportunity to meet potential allies, collaborators, or just interesting connections. Because we're finally doing it in person again, we want to make sure you're able to take advantage of the face-to-face and real-time knowledge. So pack your business cards—and be sure that you're requesting them from the people you meet.
‍

4. Embrace Social Media (Strategically)
Stay in the moment, make in person connections, lock into the presentations. Important advice for getting the most out of the wealth of information available at PGUC. At the same time, there's a lot of benefits to be gained from logging on before, during, and after the conference.
Before: Let your network know you're going! We're so excited to be offering these tailored educational and networking experiences in person this year in New Orleans and we hope you are too. So let people know on LinkedIn, Twitter, wherever your network is using the hashtags #PGUC2022 and #PrometheusGroup. It's also a great way to connect with other maintenance and reliability professionals, industry experts, and us here at Prometheus Group before you even arrive. We'd love to hear from you!
During: We want the insights, knowledge, and FUN of PGUC to spread beyond the conference room. Leverage your social media to share key points, highlight new ideas, and forge new connections and collaborations in real time. You can also monitor#PGUC22 to see what other attendees are talking about and make sure you don't miss a thing.
After: How often do we forget to follow up? Whether it's a new contact, a new idea, or a new product application, we hope you keep the PGUC party going by continuing to connect with other users: follow Prometheus Group for more news, events, and information, and reach out to us with more questions and thoughts.
‍

5. Offer Yourself up as a Resource and Share Your Experience
If you're coming to PGUC 2022, you probably have some experience with how Prometheus Group solutions can help you increase productivity, reduce costs, improve reporting, and up visibility and accountability.
‍
6. See the City!
We plan these conferences in beautiful, unique locations for a reason—and we certainly don't want the only thing you remember about New Orleans is being inside of the conference room. That's why we will be having a happy hour and celebration event for two of the nights to help get you out and about! And don't worry, you will still have time to seethe amazing historical sites and restaurants New Orleans has to offer.
Bonus: This is also a great way to nurture new industry connections (or strengthen old ones). Invite a new friend for a coffee at Cafe Beignet, gather a group of people for a walk on Bourbon Street, or give yourself some time to recharge and reflect at a museum or historic site (or a spa—we don't judge).
‍
7. Keep it Going
PGUC2022 doesn't end when your plane takes off for home. This is the time to take your notes, experiences, and key takeaways and share them with your organization. Our number one goal for PGUC 2022 is to give you thought-provoking content, valuable information, and actionable insights useful to you and your organization. Even after the conference, every session will be available for you to access and share with your colleagues who weren't able to make it down to New Orleans. If we've done our job right, you'll be ready to share as soon as you step off the plane.
As you can see, there are plenty of ways to get the most out of your 2022 User Conference experience and we hope our tips can help. So, get ready to pack your bags, travel down to New Orleans, and have an informative and fun-filled in-person experience. And if you haven't already, you can register for the conference with the link below. We can't wait to see you there!
To register for the 2022 Prometheus Group User Conference, click here.