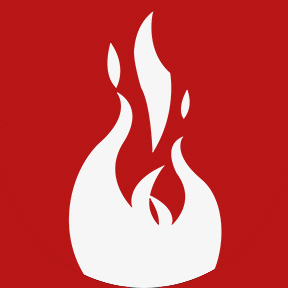 Author: Prometheus Group
CATEGORY:
Prometheus News
August 09, 2022
Insights from the Virtual User Conference: Master Data as a Service
Prometheus Group seized the opportunity to re-create its annual User Conference by creating a virtual event for our customers. With over 450 people participating in our online sessions and panels, we were excited to reveal a few of our newest products and features!
During this year's virtual conference, we unveiled our new Master Data solution—Prometheus Master Data as a Service— which assists organizations in streamlining maintenance work by consistently managing data cleansing and sustainment. This web-based data governance solution integrates your master data across all systems, work categories, and teams making the data accessible and manageable.
Like our FAQ posts for eLearning and Permitting & Safety covering questions from the 2020 Virtual User Conference, we've compiled a list of our most commonly asked Master Data as a Service questions submitted by conference participants in an effort to provide the best answers to your most pressing questions.

Q. How do we build a business case for MDaaS against MDG which is available in the S4/HANA environment?
There are numerous advantages in using MDaaS rather than MDG:
MDaaS includes the initial cleanse effort with the solution. MDG only offers the data governance piece, where you are still required to perform the initial cleanse

MDaaS leverages an aggregate database of standardized data allowing for very quick and reliable cleansing. The database is also used for governance, ensuring there are no new records that do not uphold the same standard.

Data governance is handled by Prometheus Master Data as a Service, limiting the amount of work required by your organization mainly to approvals. With MDG, all governance must be handled by your organization and the solution must be configured and maintained by your organization or with additional consulting.

MDaaS includes standard task list templates, maintenance plans, measuring point types/locations for equipment.

Please contact us directly and we will be happy to help you build a business case specifically tailored for your company.
‍
Q. Are you using the taxonomy set by ISO standards?
Our MDaaS taxonomies as well as our MDaaS data meets governing standards (e.g. ISO 14224).
‍
Q. Is it possible to create a standard taxonomy for my company or are all the changes manual?
Our MDaaS taxonomies, as well as our MDaaS data, meets governing standards (e.g. ISO 14224). You may make specific changes that better fit your company's data structure once you've installed any MDaaS data within your CMMS but we highly discourage you from doing this. We believe the best solution is to stick with the industry standard taxonomies we provide. Your company is purchasing a product that will provide industry best data right out of the box. Making changes should not be required and is highly discouraged.
‍
Q. If you're handling my company's data, how do you ensure it's safe and confidential? Especially if we don't want data to leave our network.
Data held in our MDaaS solution is stored on Amazon Cloud Storage; ACS and Prometheus Group monitor its access 24/7 to ensure the data is always secure. All data that is downloaded into our system is also stripped of all client identifying information. We leverage a massive database of master data that is provided by all MDaaS clients which is cleansed and formatted to meet the standards and guidelines required. It would be almost impossible to track the MDaaS data back to a client, let alone multiple clients, based on a review of the data.
‍
Q. Our company is currently in the beginning stages of converting to S/4HANA. What are the functionalities of Prometheus Group's suite of solutions within S/4HANA?
Our new MDaaS data is agnostic and will work with any ERP, EAM, or CMMS, and any databases including SAP S/4HANA. As an SAP partnered and certified company, the suite of solutions offered by Prometheus Group is robustly built within SAP, ensuring our customers experience a seamless integration with the latest releases from SAP. MDaaS is also compliant with other systems including IBM/Maximo, Oracle platforms, etc.
If you have any additional questions on how our Master Data as a Service solution can assist your company in managing your Master Data, we want to chat with you! Reach out to us here.