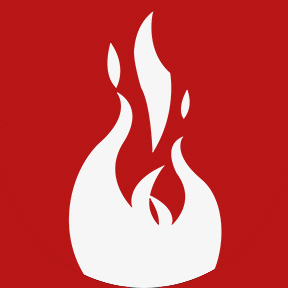 Author: Prometheus Group
CATEGORY:
Prometheus News
August 09, 2022
Insights from the Virtual User Conference: Prometheus eLearning
Prometheus Group seized the opportunity to re-create its annual User Conference by creating a virtual event for our customers. With over 450 people participating in our online sessions and panels, it was our biggest conference to date!
During this year's virtual conference, we unveiled our new eLearning platform—Prometheus eLearning—which helps prepare employees become more familiar with our suite of asset management solutions before implementing the software. It also supports their continuing education requirements post- software implementation. We received dozens of questions from all those that attended the conference and the topic that seemed to be at top of mind was eLearning!
Like our FAQ posts for Master Data-as-a-Service and Permitting & Safety, we compiled a list of our most asked eLearning questions submitted by 2020 Virtual User Conference participants in an effort to provide the best answers to your most pressing questions.


Q: Do you have the courses available in all SAP languages
eLearning is available in all core SAP languages; additional languages can be added upon request.
‍
Q: Are eLearning trainings also available in other languages (e.g. Dutch, French, Spanish, etc.)?
Yes, eLearning courses are available in multiple languages.
‍
Q: Are there any classes available on DataSplice?
Yes! We have classes on DataSplice on our eLearning platform.
‍
Q: Is training available for DataSplice when we have custom applications created specifically for our organization?
If our general DataSplice course doesn't meet your needs with your custom applications, please reach out to a member of our team.
‍
Q: Can I sign up for courses that help my team gain a better understanding of our analytics and KPI's?
The Prometheus Analytics module of the Prometheus platform is available for eLearning and will provide in-depth knowledge on how to monitor KPI's and analytics using the module.
‍
Q: Can we apply the eLearning courses to different levels of user (e.g. Admin. vs End-user.)?
Yes! You can reach out to our team to find out more.
‍
Q: How do you get and access eLearning without the Dashboard? We only have Navigator and not the Dashboard?
The Dashboard is not required to access eLearning. It can simply be a URL you distribute and bookmark accordingly for later access.
‍
Q: Is eLearning available through the Dashboard/website for those of us that have software that was recently acquired by Prometheus Group?
eLearning is available through the Dashboard or with the eLearning URL for software that has been recently acquired by Prometheus Group!
‍
Q: Once I sign up for a course, how much time/days am I given to complete it?
There is no time limit to course access. eLearning is a resource for you even after your initial completion of the course.
‍
Q: Do students need to complete each training course before attempting the "TEST"?
Not necessarily. It depends on the course itself. There are some sequential pre-requisites, but if an existing user would like to try a quiz, test, or exam, they will have the ability to do so.
‍
Q: Are you looking to expand this to non-Prometheus training (e.g. site-owned developed training)?
If you're interested in site-owned developed training, we would love to continue the conversation! Reach out to our team about working with you to build out site and/or company specific courses!
‍
If you have any additional questions about Prometheus eLearning, our team wants to hear from you.