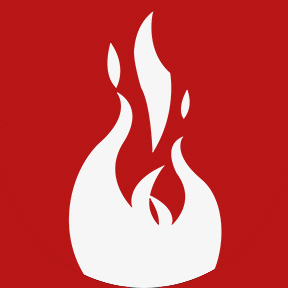 Author: Prometheus Group
CATEGORY:
Prometheus News
August 09, 2022
Insights from the User Conference: Prometheus Permitting and Safety
Prometheus Group seized the opportunity to re-create its annual User Conference by creating a virtual event for our customers. With over 450 people participating in our online sessions and panels, it was our biggest conference to date!
During this year's virtual conference, our Permitting and Safety expert did a presentation on the Prometheus Permitting and Safety module. Electronic Permit Administration System (ePAS) is a web-based solution that manages work permits, isolations/LOTO (lock-out tag-out), and risk assessment. ePAS integrates with an organization's entire work management processes and existing safety systems. Our Permitting and Safety module encompasses not only ePAS, but incident and risk management solutions, and an integrated Management of Change solution. The greatest benefit of out Permitting and Safety solution? It fully integrates into your organization's workflow, helping to maintain a safe working environment.
Like our FAQ posts for eLearning and Master Data as a Service covering questions from the 2020 Virtual User Conference, we've compiled a list of our most commonly asked Prometheus Permitting and Safety questions submitted by conference participants in an effort to provide the best answers to your most pressing questions.
‍
Q. Can you attach P&ID's to ePAS for LOTO?
Yes! P&ID's can either be: one, already attached, or two, linked to ePAS. What's even more exciting? This year, we'll be integrating the interactive markup functionality that Engica customers have been enjoying for years into ePAS so that you can create isolation schemas and procedures by simply interacting with your drawings.
‍
Q. Is there a possibility to "simulate" the progress of a task or of work permit by training simultaneously with two people (user and validator) on the same training database?
‍Absolutely! Our user training has several examples like this where multiple users will play different roles so they can understand how to manage interactions, approvals, relationships, and more. These scenarios can be completed at any time in our ePAS system.
‍
Q: How does your MoC (Management of Change) function within ePAS?‍
Typically, the MoC workflow in ePAS will simply mirror an organization's current workflows, including all the expected fields, options, terminology, and approvals. While it's not required, ePAS will still allow a business to automate and integrate with other systems to streamline the process of change. Whether an organization decides to set up an action as simple as automated emails for communication and approvals or a much larger action like updating procedures and safety requirements is up to each customer.
‍
Q. How does Engica fit into the Permitting and Safety module?‍
Engica has dominated the incident and risk management space for decades, offering customers the dynamic tools needed to better monitor risk and safety at their plant or facility. As we merge ePAS and Engica's solution suite in our next robust version of ePAS, we are providing a "best of both worlds" solution to our customers by supporting their entire permitting and safety needs from A to Z. This includes a world class permitting and isolation management solution with LOTO, along with new and enhanced tools for incident management and Management of Change. Customers will also have access to additional features including enhanced plotting functions, interactive P&ID's and more.
‍
Q. What systems does ePAS integrate with?
‍Several. We have an extensive list of systems our team has integrated with ePAS. Please reach out to a member of our team if you want to find out more. A few of the systems we've integrated ePAS with includes:
ERP/CMMS systems to allow for interaction with maintenance teams and to automate permit creation and provide visibility into schedules.
Site Access Control systems that provide ePAS visibility into who is on site, the ability to assess their qualifications/certifications, and can even prevent users leaving site when still signed on to jobs or with still hung up locks.
SCADA systems to provide insight into a plant's or facility's operational status and to double check isolations.
Training and Learning systems to ensure that users who carry out or approve certain types of work are qualified or approved.
DMS systems to allow for proper document management.
GIS/Mapping systems to allow for real time mapping and up to date plant overviews.
‍
If you have any additional questions our Permitting and Safety solution or ePAS, our team wants to hear from you!