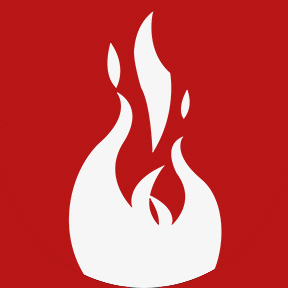 Author: Prometheus Group
August 09, 2022
Listen Up! How to Schedule With the Latest IBM Maximo Data
A friend of mine told me about a family trick they do to prevent arguments when they're packing for a road trip. They pile everything they want to bring into the garage to survey it before trying to fit it in the car. There's nothing worse than packing a car to the breaking point, only to see someone coming out the door with one last box or backpack expecting to cram it in when there's literally no more room.
Working with IBM Maximo is kind of the same way. You don't want to get surprised by items that you didn't know about. Of course, when it comes to Planning, Scheduling and Dispatching, it's not your car and your suitcases – it's your schedule and Work orders (WOs) – and now your resources are over-allocated.
A scheduling and dispatching nightmare: outdated data
I think virtually every Planner and/or Scheduler on the planet can agree: having outdated data sucks. Whether you're planning a schedule for next week, or dispatching services work, you need to know you're working with the right information.
Unfortunately, whether it's planned facilities maintenance or services such as power generation and utilities, your data can change significantly in a heartbeat. WOs that appear incomplete suddenly get marked as done. New breakin WOs appear. Customers call in without power or water. Work that was stalled at the approvals stage finally gets the thumbs up. Parts that were being shipped finally arrive, meaning work can get started. For all sorts of reasons, your Maximo data changes, and the WOs that didn't previously meet your schedule criteria change too– and you're worried, because you don't want to miss a thing.
That's why we invented AKWIRE (now part of Prometheus Planning & Scheduling).
Work with near real-time changes to Maximo data
Planners and Schedulers need quick, powerful tools that enable them to do their jobs faster and more effectively. No more jumping around between applications or pounding the refresh or publish buttons. It needs to be smooth and streamlined, and it needs to pull the right data from IBM Maximo so that you never miss a beat.
And that's exactly what AKWIRE can do.
Here's how it works: instead of refreshing or publishing, AKWIRE will monitor Maximo for you in near real-time. Once you enable AKWIRE, you can set the monitoring interval for AKWIRE to check IBM Maximo as frequently as you want. Set it and forget it.
AKWIRE will alert you that work orders matching your schedule criteria have been added or updated – everything from new tickets that have just come in to WOs that have changed status and are now ready to be scheduled.
Then, take a look at what AKWIRE has found and decide whether or not to pull in some, all, or none of the WOs it has found and schedule them accordingly.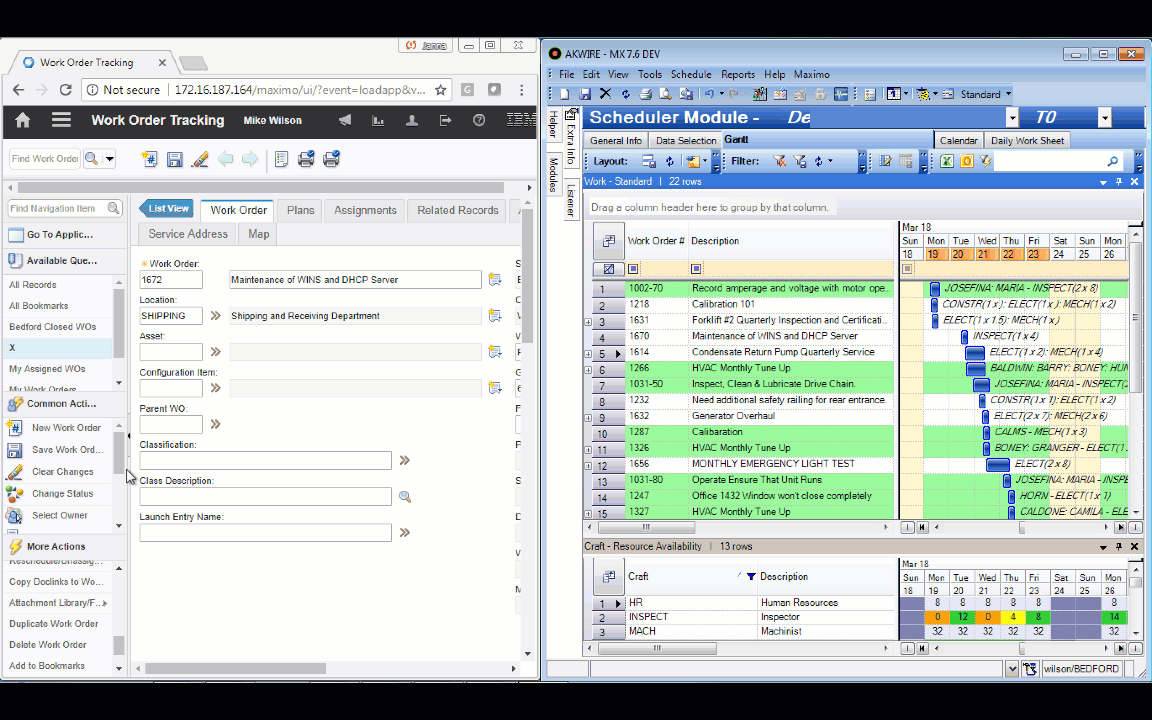 What does AKWIRE listen for?
AKWIRE uses the current WO selection query from the schedule you're currently working in to get any work orders that now meet those criteria. And remember: these do not need to be newly created work orders; AKWIRE will bring in any WO that has been updated and, for example, is now under a status that meets your schedule's criteria.
Relax – you're not missing anything with AKWIRE
Planners and Schedulers often worry that they're missing something. So, they hit "publish" or "refresh" like nobody's business. And I get that concern – I've been there myself. Whether you're scheduling for the current week or planning for the next, working with outdated data is pointless. It doesn't take much for a schedule to become obsolete and several hours' worth of work to go down the drain.
In a nutshell, AKWIRE:
Monitors Maximo and updates you at the frequency you choose (e.g. five seconds, one minute, etc.)
Only alerts you to relevant WOs that match the criteria of the schedule you have loaded
Gives you the options to pull all, some, or none of the WOs
So, enable AKWIRE and let it do its thing – listen for changes in IBM Maximo and let you know when something relevant needs your attention in near real-time. And you can keep on planning, scheduling, or dispatching worry-free. You won't miss a thing.