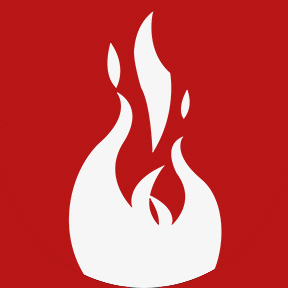 Author: Prometheus Group
CATEGORY:
Prometheus News
July 07, 2022
4 Tips to Protect Maintenance Workers' Mental Health
As the world recovers from the COVID-19 pandemic, the ripple effects still permeate several areas of our workplaces. One of those ripples is the mental wellbeing of workers. The stress of the pandemic has weighed on communities, seeing a widespread rise of anxiety disorders, substance abuse, and suicidal ideation.
The Occupational Safety and Health Administration (OSHA) and other organizations are promoting workers' mental health awareness with Suicide Prevention Week, taking place September 6-10. Concerning mental health trends are prevalent in industrial, maintenance, and construction work forces, even before the pandemic. The CDC reports in a 2016 study that specifically men working in mining, quarrying, oil and gas extraction, installation, maintenance, and repair all experience a higher-than-average suicide rate. Although they typically experience lower suicide rates than men, women in construction and material moving industries are among the highest suicide rates.
Suicide Prevention Week dedicates educational resources to breaking the stigma on mental health, specifically in the construction industry, as it experiences one of the highest average suicide rates. Organizations in other industries should also consider recognizing the role they play in curbing mental health issues in their field. Long hours, seasonal schedules, and work-related injuries can all be contributing factors to deteriorating mental well-being in these industries.
"Work related stress can have a severe impact on mental health," Acting Assistant Secretary of OSHA Jim Federick said. "And without proper support, [it] could lead to substance abuse and even suicide."
‍

The CDC reported in 2020 that 40% of adults said they were struggling with mental health or substance use. Various factors can contribute to poor mental health, but the workplace where people spend much of their lives can't be ignored when discussing solutions. To help end the stigma and to support workers across the United States and around the world, we'd like to share a few tips on how to best support your workers' mental health:
‍
Know the Signs
The first step is learning to recognize the warning signs that someone may be struggling. These signs vary, including frequent absenteeism, lower self-confidence, and increased irritability. Tracking absentee behaviors through your planning and scheduling or labor management solution can help you spot any maintenance personnel that might need a check-in. Recognizing troubling signs in yourself or someone else creates the potential to address the stressors that cause these issues.
‍‍
Empower Maintenance and Operations Leaders to Have Tough Conversations
Isolation is a key driver in depression and other mental health issues. Check in with your work force and gather feedback. What could change within your organization that could improve their mental state? The simplest step would be to engage your staff in what is happening in their lives. Supervisors can set the tone and encourage their maintenance and operations leaders to be open about their need for support.
Being seen and heard can be a crucial step in improving your maintenance technicians' wellbeing.
‍
Leverage Labor Management Technology
Employees are an organization's most important asset. They require their own form of upkeep and maintenance. Fatigue and improper overtime allocation can be a detriment to your workforce's health and something to keep a close eye on. There is no comprehensive diagnostic that can indicate who might be having difficulties, but there are ways to spot the signs within your maintenance management system. For maintenance managers and supervisors, integrate check-ins and proper fatigue management with your planning and scheduling and labor management solutions. This can make a difference to ensure your workforce is being taken care of both physically and mentally.
‍
Share Available Resources and Break the Stigma
Several options exist with the key purpose of providing free, anonymous care to those in need. Often, simply making the call can be an important first step towards better mental health.
The international Suicide Hotline is 1-800-273-8255. Para Español 1-888-628-9454. You can also access online resources at suicidepreventionlifeline.org/chat
Mental illness is nothing to be ashamed of, with one in five American adults experiencing it at some point in their lives. The only way to combat this issue is to face it head on. Having policies and procedures in place to support workers' wellbeing can go a long way to dismantle feelings of isolation.
Remember that suicide awareness doesn't end after Suicide Prevention Week is over. It should be an ongoing program in your organization to care about the wellbeing of your workforce. While many organizations in oil and gas, utilities, facilities management, mining, petrochemicals, aerospace, and other industrial employers focus heavily on permitting and safety to protect their workers physically, they also need to emphasize protecting their mental health.
Find more information on OSHA's National Suicide Prevention Week and available resources here.