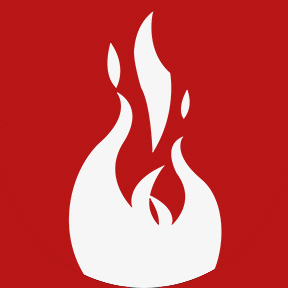 Author: Prometheus Group
CATEGORY:
Prometheus News
July 07, 2022
People at Prometheus Group: Jenny Summer
At Prometheus Group, we are dedicated to seeing our clients grow and thrive with our products. Our Global Services team has grown over the years to be a group that supports our customers with whatever they need.
Meet Jenny Summer, our Global Service Sales Manager working at our Prometheus Group headquarters in her hometown of Raleigh, North Carolina. Jenny has been with Prometheus Group for over six years, working closely with members of the SAP, Maximo, and Oracle communities. We sat down with Jenny to ask about her career, her work, and what she's learned so far.


Tell us about your role at Prometheus Group and what your day-to-day typically looks like.
I manage our Global Services Sales team. We work with our customers all over the world to provide them with the resources and services they need to maximize the use of both their EAM systems and Prometheus Group Solutions. For me, that means working with each team member to ensure that they have what they need to make our customers' initiatives and projects successful as well as meeting with customers directly to map out the services we can offer to best support them.
‍
Can you talk about your development here at Prometheus Group?
I joined Prometheus Group back in 2015 when they were expanding the Services Team. I held a dual role supporting our customers' maintenance and support renewals as well as their training and consulting needs. From there, Prometheus Group has grown rapidly—not only in the Services Team, but as a company overall. I've gone from managing renewals to becoming a senior member of the services team to managing the team across the globe.
‍

What does Prometheus Group's customer service mean to you?
We've always prided ourselves on being able to provide help for customers' actual problems. We understand the complexities and importance of our customers' day to days—and work to provide them with solutions that will make the biggest difference for them. We frequently receive feedback after engagements that our training or support was the most helpful they've ever had—and that means a lot. The majority of our consultants come directly from the industries we work with, so they are equally as passionate as those they are helping.
‍
How has your team developed their skills to provide the best consultation experience?
Always saying yes! Whatever our clients have needed, we've built. We know not every company or even team looks the same, so we have learned to be flexible and tailor every engagement to be exactly what the situation needs. We have learned a lot this way—and know how to provide the best service or offering possible for each project based on experience. We also work really closely as a team to make sure we are maintaining consistency for our clients. As a global team supporting global companies, we work hard to make sure our high standards and quality service are being delivered, no matter where someone is located.
‍
What are some tips for success you would give for those starting out at Prometheus Group?
Be open to everything! What we offer is complex and really benefits the customers we work with, so it's important that you understand the impact you can make. You need to have the drive to learn and to absorb the knowledge you are taking in. Never lose your curiosity or willingness to learn more. I still learn something new almost every day, even after six years. Everyone here is very passionate about what they do. If you meet passion with passion, people will recognize that, and you'll be met with opportunities to grow. And don't forget to have fun!
‍
What are your favorite aspects of working here at PG? What's unique about working here?
So many things! The people that we work with are probably easily the best part. I've gotten to grow alongside so many of them, not only professionally but personally as well. Watching some of my coworkers start here early in their careers, and now become husbands, wives, and parents has been awesome. I've also gotten opportunities to experience some really cool things—between visiting customers all over the country, attending our Prometheus Group User Conferences in Nashville and New Orleans, and getting to visit our office in Leeds—it's been so much fun. I've met some really great people at Prometheus Group and I've learned a ton.
‍
What is a fun fact about you?
This is always the hardest question! I have a cat named Annie, and I can quote the entire Parent Trap movie.
To learn more about Prometheus Group and our professional team of consultants, view our About Us page. To see our current employment opportunities and apply to join our team, check out our careers page.