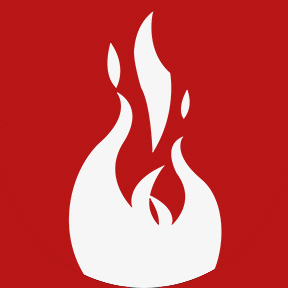 Author: Prometheus Group
CATEGORY:
Prometheus News
July 07, 2022
People at Prometheus Group: Steve Bowman
Here at Prometheus Group, a key part of ensuring that our clients grow and thrive with our products is also ensuring that we're challenging ourselves to create better solutions and better customer experiences for our clients and partners.
Our Continuous Improvement team is a rapidly expanding department dedicated to streamlining processes and services to provide our customers with efficient solutions based on best practices. Meet Steve Bowman, our Continuous Improvement Manager working at our Prometheus Group headquarters in Raleigh, North Carolina.
Steve has been with Prometheus Group since February 2021, working closely with maintenance professionals from a wide variety of industries. We sat down with Steve to ask about his career, his work at Prometheus Group, and what he's learned so far.
‍
What can you tell us about your role at Prometheus Group and your day-to-day activities?
I have recently transitioned from a Sales Engineer role to a role as a Continuous Improvement Manager here at Prometheus Group. During my time as a Sales Engineer, I was exposed to many aspects of the organization. Specifically, I became heavily involved in the sales process, working on everything from digging into pain points, demonstrating our solutions to potential customers, and scoping out new features with the development team.
Those experiences gave me a unique perspective into the inner workings of Prometheus Group—not just how the various departments work on their own, but also how they work together. My day-to-day now consists of taking a deep dive into our own processes to determine how to make them even better so Prometheus Group can continue to adapt and provide industry leading solutions for years to come!
I have been working closely with all our departments globally in a cross-functional capacity. Documenting and improving processes, enhancing training, providing standards, and casting a wide data-collection net to identify and evaluate future improvement projects.


What experiences do you feel set you up for success before joining Prometheus Group?
I can attribute success at Prometheus Group to many of my life experiences. Growing up, I took an interest in computer programming, learning several languages throughout grade school.
I then went on to earn a degree in mechanical engineering, which led me to a product development and support engineering role for a top boiler manufacturer. There I gained experience on the product side and, perhaps more importantly, on the maintenance side of things. I also worked my way through high school and college in various service industry positions, developing crucial communication skills along the way.
All told, I gained invaluable technical experience and developed essential interpersonal skills that allow me to efficiently identify solutions and effectively communicate and coordinate implementing those solutions.
‍
Tell us about the team you work with at Prometheus Group and their industry knowledge and experience
The Continuous Improvement team is driven by dedication and experience. We bring extensive industry experience as well as experiences specific to Prometheus Group to the table. From educators to engineers and developers, we've built a cohesive team that tackles issues head on.
Our team lead has been with Prometheus Group for several years, working in various roles including as a Sales Engineer, Product Lead, and Customer Success group member. Our content refiner has great experience in education, bringing with him expertise in teaching and, more specifically, instructional design and eLearning methodology.
Our most experienced Promethean has been with the company since the beginning. Occupying several roles over the years, he brings invaluable experience to the table, including intimate knowledge of our solutions and their uses. As for myself, I worked in industry for six years prior to joining Prometheus Group.
I've managed asset maintenance and coordinated process improvement with various departments. My prior experience combined with my Prometheus Group experience has positioned me well to tackle processes and provide solutions that serve Prometheus Group and our customers.
‍
How does Prometheus Group's customer-centric mantra integrate into your day-to-day?
Prometheus Group's customer-centric mantra is the sole reason my department exists. We are always striving to be better than we were yesterday by creating better solutions and providing better customer experiences.
Continuous improvement is all about that drive to be better in everything we do. By eliminating repeat issues and streamlining internal processes, we can spend less on overhead and more time addressing customer needs.
‍
What challenges are customers bringing forward when working with you?
The most common customer challenges I come across are all related to dealing with unrefined maintenance modules within their CMMS or EAM. While very powerful options exist, many can be very difficult to learn and use effectively. Many of our customers even end up exporting their data to spreadsheets to manage which can lead to security concerns as well as data integrity issues.
I also come across groups that are simply not recording or documenting work because it is just too cumbersome. Notifications, work orders ,maintenance plans, time confirmations, permits, these are all essential elements of world-class maintenance programs that get omitted when customers become too frustrated with their native CMMS or EAM.
Further, I see customers struggle with fully harnessing the power of their data. Without data points, analyzing how effective and efficient a maintenance department is becomes nearly impossible. Even with data points, analysis can be very cumbersome. Many organizations either are not leveraging their data at all or are investing significant resources in labor intensive solutions.
Finally, a perpetual struggle for all customers is keeping their workforce properly trained. Weather due to turnover or long periods of not working in a particular area or solution, lapses in training can have devastating results.
The Prometheus platform offers solutions for all these common problems. With robust solutions for work identification, planning, execution, analysis, and training. Whatever the need, Prometheus has you covered.
‍
What, in your opinion, are some best practices that remedy these challenges?
Best practice is to get the data into the system and then leverage that data to home in on aspects that can be improved. Even though working within a CMMS or EAM can be very burdensome, the benefits still outweigh the costs. A well-documented and executed maintenance program is the foundation for successful production.
Maintenance efficiencies gaining even a few hours can drive production gains often to hundreds of thousands of dollars annually. Beyond that, leveraging Prometheus solutions can take those gains to the next level. Empowering employees with efficient and reliable solutions helps Prometheus Group's customers reach their full potential.
‍
What do you feel is unique about Prometheus Group?
The atmosphere at Prometheus Group is like nothing I've come across before. The company really strives to provide a collaborative work environment. With an open floor plan in the office and several social events throughout the year, the emphasis on collaboration and cohesion is felt from Day One.
‍
Tell us a fun fact about you (not work-related!)
In my free time I love to be active outdoors. I've completed multiple half marathons and one full marathon. I enjoy long hikes, frequenting Falls Lake, Umstead State Park, and the Mountain to Sea trail. I'm also an avid tennis player and have played in multiple USTA leagues and charity tournaments over the years.
To learn more about Prometheus Group and our professional team of consultants, check out our about us page. To see our current employment opportunities and apply to join our team, view our careers.