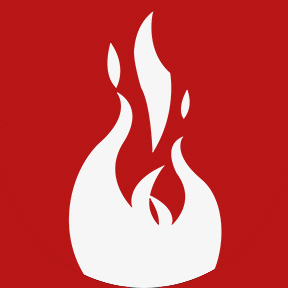 Author: Prometheus Group
CATEGORY:
Digital Transformation
August 09, 2022
Prometheus Group's Top 10 EAM Blogs of 2019
Before everyone starts to prepare for the holiday break, we wanted to take some time to review our most popular blog articles from the past year. This year, we've heard from industry veterans who've shared their strategies into maximizing organizational efficiency, knowledge of new technologies, and much more. We're confident their insights will provide some helpful tips and principles you can use to improve your own maintenance and operations processes moving forward.
Whether you missed out on them the first time or just need a refresher, here are the top 10 Prometheus blogs of 2019!
#10. How to Find Columns in All Tables – Fast! – With This Oracle Script for IBM Maximo and More
Maintenance Planners and Schedulers deal with a lot of data. It's difficult to sift through hundreds of columns in a program like Maximo to find exactly what you need. We'll provide you with an Oracle script you can use to pinpoint any column in your table in no time!
#9. 5 Innovative Technologies Changing Maintenance Management in the Oil and Gas Sector
Disruptive technologies such as robotics, virtual reality, and the Industrial Internet of Things (IIoT), are changing the way business is done in the Oil and Gas industry. This article covers five significant 'need-to-know' changes occurring in the sector.
#8. 5 Things You Need to Know About Measuring Wrench Time
Wrench time is one of the most misunderstood metrics in the maintenance industry. We're here to help clear up some misunderstandings surrounding wrench time and challenge you to start thinking about it differently.
#7. The Right Parts at the Right Time: How to Manage Your Spare Parts Successfully
Spare part management and inventory are an often overlooked, yet essential, part of maintenance. Learn some practical tips that can get you started right away at managing your spare parts more effectively.
#6. 5 Transformational Trends Reshaping Industrial Maintenance
Integrating emerging technologies such as 3D printing, the Internet of Things (IoT), augmented reality, and more will drive your maintenance processes to the next level. Don't fall behind! Brush up on five tech-related industry trends.
#5. Maintenance Scheduling Principles to Improve Overall Workforce Efficiency
The first step toward improved maintenance efficiency is in transforming your organization from reactive to proactive, and that means a greater emphasis on planning ahead. Our maintenance and operations experts share six principles you can use to guide your maintenance planning process.
#4. Critical Maintenance Lessons from 5 Major Recent Oil Industry Accidents
Asset-intensive industries have an inherently higher risk of injury due to factors such as the use of heavy machinery and volatile chemicals. In order to prevent serious damage to your facilities and harm to your workers, careful maintenance precautions must be put in place. We review five maintenance-related accidents as well as lessons learned that you can apply to make your processes safer.
#3. 5 Key Concepts to Better Understand Reliability Centered Maintenance (RCM)
The classical approach to maintenance has been to replace worn out pieces before they fail. However, with the rise of Reliability Centered Maintenance (RCM), the paradigm is shifting – it may be more effective for your organization to focus on "failure consequences" instead of simply what parts are failing. Follow along as we lay out a few key tenants of the RCM approach.
#2. 6 Maintenance Planning Principles for Success in Planning & Scheduling
Prometheus Group employees have countless years of industry experience along with over 20 years of creating maintenance and operations software solutions. In this blog, our team shares six foundational pillars we've learned through experience that you can implement now for greater planning and scheduling efficiency.
#1. 5 Important Standards Maintenance Professionals Should Be Aware Of
Maintenance is a complicated beast that every asset-intensive organization must learn to tame in order to be competitive. Thankfully, industry standards have emerged over time which incorporate best practices and proven methods. Learn the five most essential maintenance and reliability standards that every maintenance professional should know.
That's a wrap for the best Prometheus Group blogs of 2019. We hope our blog has been, and will continue to be, a valuable resource for you in your journey toward maintenance excellence. Our final post before the new year will share with you all of our best highlights of 2019 and where we're headed next in 2020. Stay tuned!