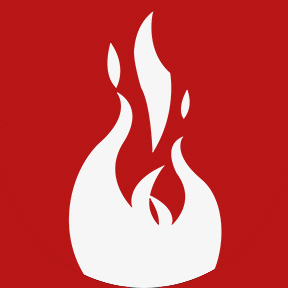 Author: Prometheus Group
August 31, 2023
Prometheus Recruiting - Preparing for College Career Fairs
Fall is not just about football and cozy sweaters; it's also the season of College Career Fairs - and we're absolutely thrilled about it! As recruiters, the anticipation of autumn builds all year long, culminating in our exhilarating journey to various colleges and universities for career fairs, information sessions, and classroom visits. As we gear up for this exciting roadshow, we want to share some tips to help you make the most of your experience at our campus events!
To truly make the most of your Career Fair visit, a little prep goes a long way, so here are some tips:
Save the Dates!
Circle the on-campus career fairs that align with your goals. Universities offer a diverse range of career fairs, some tailored to specific departments or majors, while others cater to internships and co-op opportunities.
Revamp Your Resume and LinkedIn
Give your resume and LinkedIn profile a well-deserved makeover. Better yet, utilize your campus resources, like the Career Development Center, for an expert review.
Craft Your Pitch
Career Fairs are bustling, so it's crucial to make a lasting first impression. Be ready to introduce yourself confidently, highlighting your interests and explaining why you'd be a great fit for the company.
"Hi, I'm Rebekah. I'll be graduating in December with a degree in Public & Interpersonal Communication. I've completed two impactful HR internships and I'm excited to secure a full-time recruiter position after graduation. My strong work ethic and team-player attitude would fit well with Prometheus Group's values."
Not only should you have a polished introduction, but also prepare insightful questions to ask recruiters.
"Are there any upcoming internships or co-op opportunities available this year?"
"What specific skills and qualities are you seeking in potential candidates?"


Strategize for Success
With hundreds of companies often present, a game plan is essential.
Do Your Homework
Check out the Career Fair's official website to see the lineup of attending companies. Research these companies, their offerings (full-time, internships, etc.), and create a list of top-priority companies you want to engage with
Make a Checklist
Have your priority companies listed with you at the Career Fair. As you engage with them, tick them off your list to stay organized.
Seal the Deal
After the fair, keep the momentum going.
Stay Connected
Follow companies on LinkedIn and connect with recruiters you had meaningful conversations with. This way, you'll stay updated on future opportunities and stay on their radar.
Here's where you can find us this fall:
James Madison University
September 12, 2023: On Campus Info Session, 9-12pm, Hartman Hall
September 26, 2023: Sales Networking, 3-6pm, Center for Professional Services
September 27, 2023: Career Fair, 11-3pm
North Carolina State University
September 13, 2023: Info Table, 9am-12pm, Industrial and Systems Engineering, Fitts-Woolard Hall
September 14, 2023: Coffee & Donuts, 11am-1pm, Computer Science EB2 Atrium
September 18, 2023: ePartners Career Connections,12-4pm, Computer Science (virtual)
September 20, 2023: College of Engineering Career Fair
September 27, 2023: Poole College of Management Career Fair
October 3, 2023: Women in Computer Science Career Fair, 12-4pm, Duke Energy Hall
October 12, 2023: Coffee & Donuts, 11am-1pm, Computer Science EB2 Atrium
October 17, 2023: Computer Science Info Sessions
October 20, 2023: Externship Info Session
November 8, 2023: Info Table, 9am-12pm, Industrial and Systems Engineering, Fitts-Woolard Hall
University of North Carolina at Wilmington
September 27, 2023: Career Fair, 12-4pm
October 6, 2023: Sales Competition
October 9, 2023: Sales Club, Presentation
October 26, 2023: Sales Mixer, Lumina
October 27, 2023: Sales Career Fair, Warwick
Virginia Tech University
September 5, 2023: Sales Industry Day
September 6, 2023: Business Horizons Career Fair
September 7, 2023: Business Horizons Career Fair
September 27, 2023: Virtual Internship and Career Fair, 10am
Drop by, say hello, and let's connect at these fantastic events! Your career journey is about to take an exciting turn, and we're here to guide you every step of the way.