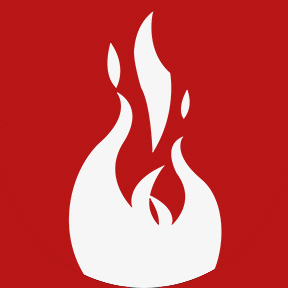 Author: Prometheus Group
CATEGORY:
Planning & Scheduling
August 09, 2022
Resolve Daily Challenges with Prometheus Planning & Scheduling
Pop quiz: growing up, you wanted to be a teacher. But while earning a degree in Education, you discover that the traditional school setting isn't right for you. You've been immersed in the world of Asset Management and scheduling software since you were five. What do you do?
If you're Michelle Cleary, you bring together your passion for teaching with your deep knowledge of IBM Maximo to build an amazing career training Planners, Schedulers, and Work Order Technicians around the world.
EAM technology: a different kind of classroom
When Michelle decided part-way through her degree in Education that traditional teaching wasn't right for her, she followed her instincts and pursued a career in Asset Management – but you could say the decision was years in the making.
Since her father had decades of experience in the industry, it's no exaggeration that Michelle started her education in Asset Management when she was barely out of kindergarten. He even worked at MRO Software Inc., the creators of Maximo, before the company was acquired in 2006 and IBM absorbed and integrated its cutting-edge Enterprise Asset Management (EAM) technology.
As she started in her first role, she may not have known it then, but her passion for teaching and helping others was still going to be a major part of her career: only her classroom would be a little different.
Enterprise asset management: the start of a career in IBM Maximo
"My dad helped me find my first consulting job," she says. Early in her career, Michelle joined Banetti Inc. as a Junior Maximo Consultant. There, she prepared scripts to migrate data from IBM Maximo versions 4 and 5 to Version 6, continuing to dive ever-deeper into data while working with project managers and technical personnel.
It was a natural fit. And that love of teaching and working with people never left her. Michelle quickly realized that her training skills were an obvious strength. She transitioned into working with teams, teaching them how to use Maximo and IBM Scheduler.
"Picking up Maximo and how it functioned was fairly easy for me, partially because I had been attending demos since I was five years old."
Plus, Michelle has always been as passionate about learning as she has for teaching. Fueled by this passion and aptitude for the software, she earned her first of many certifications with Banetti, and later became a Certified Maximo Consultant. In fact, because she had the highest score on an exam, she won a PlayStation 4 console as part of competition put on by Banetti – beating out seasoned Maximo consultants with decades of experience.
The realities of teaching IBM Maximo CMMS
At first, Michelle was reviewing and editing guides for Maximo 7.5 before gradually branching into training as her expertise grew. "When I got into the training side, I really enjoyed it," she recalls. "That was when I knew I'd found my calling."
Michelle taught teams how to use Maximo, showing clients how to fill out work order information as well as basic functions. Maximo's overall versatility and the joy of training others made this an exciting role for Michelle. "I have always found Maximo to be such a fascinating tool," she says.
Working with IBM Maximo has given me a peek into many different industries and projects – from computers to submarines and everything in between.
Applying maintenance planning and scheduling to the real world
She may have been a Maximo and IBM Scheduler consultant, but it was important for Michelle that the learning and training go both ways. No matter where she worked, she always sought out opportunities for professional development.
"It was – and still is – important to me to see the impact of EAM solutions first-hand," she says. "So, I jumped on opportunities to take tours of facilities or to participate in training or take certifications."
At Banetti, one of the clients with whom Michelle worked was Johnson & Johnson. They used Maximo to maintain their production plants across the globe, including their shipping and receiving warehouses. Michelle attended factory tours at eight different plants and got to see the impact of a well-oiled EAM system in action.
"I got to see how they make hips, shoulders, kneecaps, and stitches," she recalls. "It was by far one of the coolest experiences of my career." Not only that, Michelle also travelled to England to train one of the Johnson & Johnson teams over there.
When she wasn't training overseas, Michelle was training locally, too. She trained the team at her local Gas and Power company, Ameren, and picked up a neat skill along the way.
"I can now pick out company vans around my neighbourhood and tell which neighbours or businesses are getting assessed…or who might have a gas leak. It has, on occasion, actually made me change my route home," she says, "Just in case!"
New opportunities in enterprise maintenance planning and scheduling
Ever inquisitive, Michelle was constantly seeking out new opportunities to learn more about her field as she travelled around to meet with clients and share what she had learned.
Then, at a fateful GOMaximo conference, Michelle met Richard Almendarez, Director of Professional Services, Maximo at Prometheus Group. Call it serendipity. Her in-depth knowledge of IBM Scheduler and her strong presentation skills impressed Richard.
So, when Michelle decided she was ready for a new challenge in her career, she reached out. In October 2016, she joined the Solufy as a Training and Development Consultant and is now a Functional Consultant in Professional Services at Prometheus Group.
"Interestingly," Michelle says, "In my prior role as a Change Management Consultant, we had a client who was considering Scheduler. That was when I really started to develop the skills to become a Scheduler Expert. But, they ended up switching to Prometheus – and so did I."
Training customers with the right planning and scheduling tool for IBM Maximo
Michelle's passion for training allowed her to shift seamlessly into demoing and training users on Prometheus Planning & Scheduling – a powerful, intuitive tool that was designed and built with an understanding of the realities Planners and Schedulers face day-to-day.
She's no stranger to the classroom; the only difference is that now her classrooms seem to have less frustration and more enthusiasm.
"When training begins, sometimes there is skepticism or nervousness. There's always an element of that when learning something new, especially when you've been working with a solution that doesn't meet your needs. But as training progresses, they're blown away with what they're going to be able to do with Prometheus."
"Often," she says, "I start hearing feedback about Prometheus before training has even wrapped up. They can't wait to use it," she says. And that sentiment doesn't fade when she follows up after six months.
"I'll call to check in and I hear that they love Prometheus, that it works great, and that scheduling is no longer a massive chore," she says.
With Prometheus it's really nice because when they ask if there's a certain feature available, I can finally say, 'Yes, let me show you.'
From Maximo CMMS to motherhood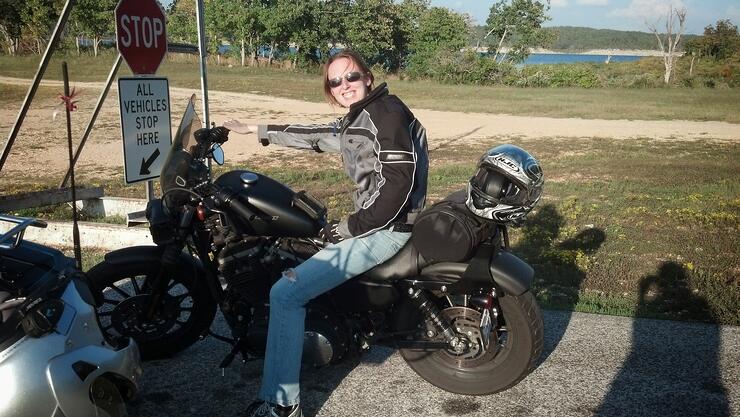 When she's not training clients, answering Planning and Scheduling questions, or building cutting edge courses, Michelle unleashes her wild side at her family's aftermarket Harley Davidson shop. She and her husband love to blow off steam by taking out their Harleys or going off-roading by indulging in their passion for All-Terrain Vehicles.
And they've also embarked on a different kind of wild ride: in March 2017, they welcomed their first child into the world.