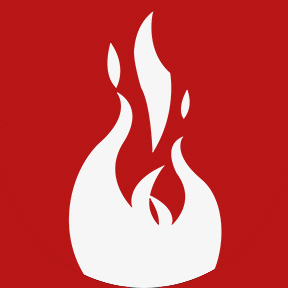 Author: Prometheus Group
CATEGORY:
Prometheus News
August 16, 2021
The MUWG (Maximo Utility Working Group) Leadership Hands Over the Reins. Thank You, Bill Olsen.
Pulitzer Prize winner and Nobel laureate Pearl S. Buck once said, "The secret of joy in work is contained in one word – excellence. To know how to do something well is to enjoy it."
Bill Olsen, founder of the Maximo Utility Working Group (MUWG), has been practicing this concept since he founded the group in 1997.
I sat down with Bill to look back on his long and prosperous career, hear about how far MUWG has come, and get his insights about the future of utilities management as he hands over the reins to the next generation.
Kickstarting the conversation about IBM Maximo in the utilities sector
Bill's career has spanned service in the Navy and consulting work. In the '90s, he worked for several different utilities. One of his responsibilities was looking into a cost-sharing process, bringing in IBM Maximo to help sort the details. "Maximo is a good product when it's used properly," he said.
But as with any software, there are going to be growing pains and struggles. With the utilities Bill worked for, he started to note that many clients were battling similar issues with IBM Maximo.
"I said I thought we could get together with the vendor (which was PSDI at the time) and meet and talk about all these issues," Bill recalled. "The vendor rep and I invited people from all the utility clients."
The first Maximo Utility Working Group
That first East Coast meeting in 1997 was in Pittsburgh and hosted by Allegheny Energy. Utilities in the west went to a similarly structured meeting in Phoenix, hosted by Arizona Public Service.
The response from the utility community was encouraging. At that first meeting, he said, "We had about 45-50 people there. We decided that it would be beneficial to everyone if we could meet a couple times a year, share experiences, and learn from each other how to best use the applications."
Flash forward 20 years and now, workshops are held twice a year; once in the spring and again in the fall. Known today as the Maximo Utility Working Group (MUWG), these meetings provide a forum for members to discuss methods as well as exchange information and experiences with the main objective to fully realize what Maximo can bring to the table.
Interestingly, Bill said, about 60 percent of attendees are people who have never attended a MUWG meeting, while the balance attend almost every meeting. "They keep coming back. They enjoy the camaraderie with the other utilities and they learn something from them all the time."
Inspiring enterprise maintenance excellence through IBM Maximo workshops
With registration taking place on Mondays, the following two days are the core of the conference, he said. "We have presentations in the morning and breakout sessions after that. On Thursdays, we do training specific to planning and scheduling, management, and the supply chain."
The multiple-day meetings are hosted by different utilities and are in different locations. In fact, they recently wrapped up a conference held at the Gaylord Hotel in Nashville and are already in the early planning stages for the next meeting at the J.W. Marriott in Houston, Texas. The mid-April conference is sponsored by Dynergy.
"I think the industry is pretty active," Bill said.
You see very large companies like Duke, TVA, Southern Company— they're all members. And you see smaller companies that have one or two generator plants. They're all treated the same in our organization.
Members are also international, with representation from South America, Europe, and the Caribbean. "Whether it's PowerGen from Trinidad or Ontario Hydro, they all bring something to the meetings and they take something home, too."
IBM Maximo expertise that utilities around the world need
Presenters are as diverse as the membership. In 2012, they had people from the Japanese nuclear industry come and talk about the accident at the Fukushima Daiichi nuclear plant. That particular conference attracted more than 350 attendees.
"It's a sharing nation and a sharing experience," Bill explained. One particular time that Bill recalled was when the industry deregulated power generation. "That created a lot of concern in the industry on sharing information, but it never really materialized. They were uncomfortable at first because they didn't know who would be competitors." Regardless of the uncertain ground at first, everybody continued to contribute and share.
It's more than just information-sharing though. Bill said, "The whole concept of the organization is to be able to look at those with information and create an environment where people develop contacts. There is a very important part that is social."
Additionally, the conference host often holds a charity golf tournament, providing another arena in which to network, while raising funds for a charitable organization of the host's choice.
Generating interest in workforce planning and scheduling and management
MUWG isn't just about the workshops and vendor training, though. As part of the organization's constant evolution, they have instituted a planning and scheduling certification program, including 18 hours of classroom time and a final written test.
They also started a management class several years ago. "I thought it was important because we didn't have enough management involvement. Now that I'm gone, … I'm hoping they'll continue that."
One significant change attendees will experience at the first 2018 conference will be an absence of Bill, who retired in November. "I've been working for 52 years of my life," he said, noting that he has been with the MUWG for 20 years.
Passing the reins over to Clay Cook, Workshop & Training Manager, Bill said, "I knew at some point, I would have to retire. I've handed it over to someone I have confidence in."
Handing over the IBM Maximo Utility Working Group to the next generation
Clay recalled the day Bill approached him about his possible retirement. "Five years ago, Bill approached me and said, 'You've had a long involvement all these years. I need you to take over this organization.'"
While Clay had been involved with the MWUG since 1998, having attended the second conference, he had some reservations. "It was a huge honor," he recalled, "but I was working full-time with a utility and wasn't ready to retire."
He told Bill he was planning to work for that utility for five more years. He was torn though, having great respect for MUWG.
I was so impressed after that first conference that I even got on the management committee as soon as I could. It's something I've always had a passion for.
As fate would have it, the day after Bill approached Clay about taking over, the two were sitting side-by-side in the conference's general session. When Clay checked his email, he learned the utility he worked for was offering severance packages for people who took early retirement. "I nudged Bill and said, 'Remember our conversation? It may be sooner than you think.'"
The two began what would take five years to complete the transition. "I appreciate him having so much faith in me and being a mentor to me," Clay said. "He's been a mentor for a lot longer than five years, but especially in the last five years or so."
It was at times an arduous process, Bill admitted. Because MUWG is a nonprofit entity, the change in leadership meant filling out extensive paperwork and additional reporting to the IRS.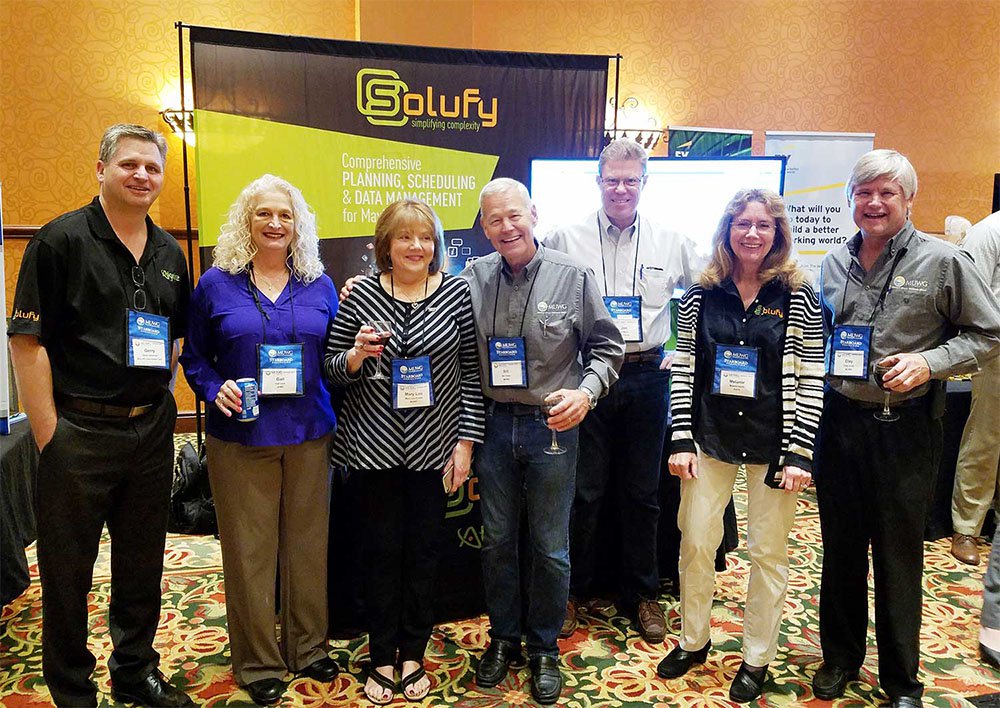 At the Tulsa MUWG from Left to Right Gerry Lamarche; Gail Cook; Mary Lou Furtek, MUWG; Bill Olsen, MUWG; Jim Martin, DTE Energy; Melanie Hardin; Clay Cook, MUWG
Utilities expertise earned over the decades
Looking back, though, Bill recalled what he described as an "enjoyable, low-stress" tenure. "In this industry, people are just pleasant to work with. They want to do it right and they want to do a good job. It was an evolution, but I always enjoyed doing it because of the people in the industry."
Clay said MWUG will be maintaining the successful business model Bill constructed for the group. For example, the conference direction is member-driven.
At the end of a conference, there's always an evaluation form. The meetings don't change, the conferences don't change unless people request it.
"We do everything we can to get people to turn in evaluation forms because that really guides our meetings," he continued. "We are very much and attendee- and member-driven organization."
It is also very reliant on the direction from the volunteers. With three remaining staff members on payroll—Clay, Rick Ulrich, Senior Manager, and Mary Lou Furtek, MUWG's Administrator & Financial Officer—there is a heavy reliance on volunteers.
The 13-member board is made up of various representatives from the utility industry. Situated across the country, they have a phone conference once a month (although this frequency bumps up as they approach conference time) and also try to get together in-person once a year to strategize and plan.
In fact, although the fall conference just wrapped up, they have already met via phone to start planning the upcoming event.
"Running a business is enjoyable and rewarding," Bill said. "Running MUWG was the same way. It was one step beyond running a business."
Life after the Maximo Utility Working Group
Post-retirement, Bill and his wife plan to continue exploring new areas and travelling, adding to vacation memories of a 28-day cruise, a trip to Italy, and a tour of the Smithsonian. With a son in Washington, DC, and daughters in Harrisburg and Greensboro, NC, as well as grandchildren, some regional trips are also top priority.
Day to day, Bill and his wife live close to the Kennedy Center, which means they are able to 'walk over' and attend symphonies, concerts and plays.
Otherwise, he reports keeping his options wide open. "I've told people that I might do some consulting, but I haven't started yet. I'm not sure I know how to slow down, but I'll learn.
"It's easy to find things to fill your time. It's harder to fill your time with personally rewarding things. It's a balance. I'm looking forward to it."
I think we can speak for everyone in the utilities and Maximo industries when saying thank you for all that you've done, Bill.