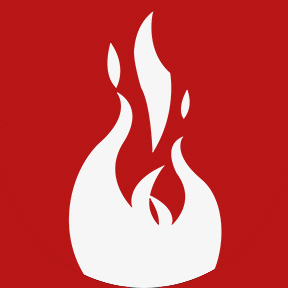 Author: Prometheus Group
CATEGORY:
Planning & Scheduling
August 09, 2022
6 Tips for Spring Cleaning Your Maintenance Backlog
In North America, we are entering the season of spring. Flowers are blooming, birds are chirping, and the grass has never looked greener. With nature coming back to life, the season is welcomed with spring cleaning – a tradition dating back to the early 1800s to air out our homes and remove dust that accumulated during winter.
Like the dust under your bed, your backlog may have grown significantly over the winter season. This is especially true if you're in the power generation industry and you've battled the reactive work that comes along with winter storm power outages.
While the term backlog often receives a negative connotation, it represents quite the opposite (if managed efficiently). Backlog is critical to maintaining healthy asset management strategies but can easily become overwhelming. You know the drill – maintenance requests keep piling up at a faster rate than work is being executed, making it exponentially more difficult to organize, process, manage, and eventually, execute work orders in your backlog.
There's a variety of reasons why managing the size of your backlog matters. If your backlog is too small, it'll be challenging to prioritize work without break-in and unplanned work throwing off productivity. If it's too large, the backlog will be difficult to control and a lot of material may be tied up.
For a typical organization operating 24/7, having a "total backlog" of about four weeks would be a good starting point. Then, breaking that up into a "planning backlog" of about two to four weeks and a "ready-to-schedule" backlog of one to two weeks will give you room for flexibility in your workload. Take note that a "ready-to-schedule" backlog of one to two weeks means that all the material for this work should be available somewhere onsite and ready for use.
We'll walk you through ways to transform your backlog into something that strengthens your asset management strategy rather than allowing it to be a pain that clogs up your maintenance department.
‍
1. Evaluate and Assess Your Maintenance Backlog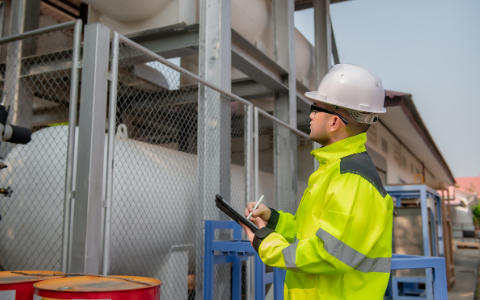 To begin the "spring cleaning" of your backlog, you must start by evaluating the backlog and making sure the right strategies are in place to evaluate work. This can't be a one-and-done process – take the time to comb through the work over and over until you feel confident that it's ready to organize.
Look for duplicate work orders, completed jobs that somehow are still lingering, and work that may need improvement. A helpful mentality is to determine a threshold for processing your backlog. For example, if an order is more than a certain age decided upon by your business, does it still need to get done? This is a good framework to keep in mind, but make sure to still do your research.
Priority-based modifications are key for assessing your backlog. Having the right tool in place can help you filter and sort through. Beware that some tools can become too focused on the data itself and individual work orders. Commit to solutions where multiple work orders can be displayed at once, and that's where you'll see the benefit of systemically evaluating your backlog.
‍
2. Organize Your Maintenance Work Orders
The only way we can transition items out of the backlog is if they're fully planned before making it into our schedules. You can do this by ensuring there are simple strategies in place to easily apply statuses to denote planning on applicable work orders. When reviewing priorities and deciding which work orders to move, you will have full confidence the job is indeed fully planned and ready.
When transferring backlogged work orders, one challenge is making sure you have all necessary information before they can be applied to the live schedule, or they'll be sent back into the backlog if there's not enough information to execute (which is why tip one is crucial). This can become a vicious process if you don't get ahead of the curve.
Figure out the "who, what, and how" of each work order and nail down the description, tasks to complete, and hours it'll take. Gather the required resources, cost estimates, safety tasks or procedures, and communication procedures to execute.
Look at it like this: a backlog is just a table of work. Feel empowered to sort, view, group, and manage the work as you analyze your backlog.
‍
3. Bring Maintenance and Operations Together
If the maintenance team attempts to tackle this backlog alone, they will sadly fail. To maintain your backlog, you need input from both parties. A schedule can be one of the biggest things to strengthen communication lines between maintenance and operations. With a scheduling tool like Prometheus Planning & Scheduling, the schedule becomes a contract of sorts between maintenance and operation teams. It's an agreement that allows you to be on the same page. Once you have your schedule finished, communication is going to have a trickle-down domino effect of positive improvements.
We recommend conducting team reviews of work orders, specifically with stakeholders in areas which you're targeting. Determine which orders are high-priority and by using an asset criticality ranking. Establish an asset owner and allow them to make the final decision on their specific work orders.
‍
4. Create a Workforce Scheduling Plan of Attack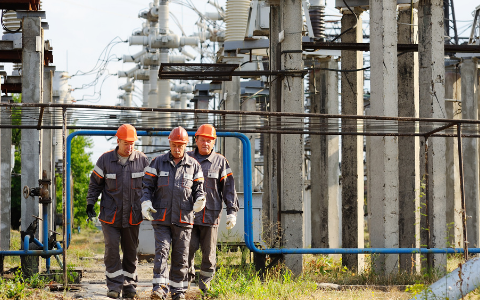 The most important part of this process is saving enough time to schedule. This is when the preparation comes to fruition – items of the backlog become a part of the schedule! You have a choice to either schedule and perform the job when it's best for your resources, materials, and your plant, or you can shove a job into a day of work list and put it off. Which option sounds better?
To effectively schedule backlogged jobs, it's important to start by setting times for each. Consider the needs of labor, resources, equipment availability, travel time, windshield time, rental equipment, and anything that'll help achieve the job. If you're working with contractors, keep in mind that this can be a big cost to the organization, so scheduling effective time to get jobs finished is crucial for your budget.
Achieving alignment and increasing wrench time have a lot of great effects – however, each scheduling turn needs validation from stakeholders to approve your plan. As you create your schedule, consider these workflows so your plan goes from "We want this off our backlog" to work actually being on the schedule.
Tools like the Prometheus Planning & Scheduling solution can get jobs like this done quickly and efficiently.
‍
5. Monitor Your Scheduling Actuals
What is your feedback loop of scheduling? How do you adjust and account for emergency work and break-ins? Closing the feedback loop and dealing with it effectively by using a good scheduling solution will help you to avoid running around like a chicken with its head cut off. While there needs to be reactivity, we need to acknowledge when we are reactive and what we can pull from the backlog to maximize the usefulness our downtime.
For example, an asset goes down, but you can take advantage of the situation by asking what jobs in our backlog requires this asset to be down anyway? With graphical scheduling and manipulation of your data, you can find that information out in real time and communicate it with your team.
Automate your reporting, maintain a flexible and data-driven plan, know the difference between where you are and where you want to be, and communicate actuals with the team. The balance of all these things will allow you to get the wheels moving on knocking out backlog work.
‍
6. Reflect, Revise, and Optimize your Maintenance, Repairs, and Operations
This last tip is to take a good, hard look in the mirror and evaluate your success. Review your planning accuracy and improve it. Monitor your backlog trends and ask yourself, "Is the backlog still increasing?" After you get a steady hold of backlog, if you evaluate and it's still mounting, then this is justification to increase your workforce.
This tip allows you to get justification to adjust what your department needs to be more successful. Keep in mind, though, that effective backlog management has no true endpoint.
Review your scheduled to reactive work ratio. How much work being completed is scheduled and how much is reactive? The right software solutions can adhere to and enforce your business processes with out-of-the-box solutions to improve your ratio.
While this tip is often overlooked, it allows you to continuously improve your processes as you acknowledge the percentage of tasks completed, rescheduled work, and patterns. Remember: best practice recommendation is to have a "total backlog" of about four weeks as a starting point.
Backlogs aren't necessarily a bad thing, and strong backlogs lead to planning and scheduling success. However, the key is to make sure the backlogs are powering us to success by quantifying it, tracking it, and having it be something we can tangibly take action on.
By integrating a planning and scheduling solution like Prometheus Planning & Scheduling, you'll see role access being simplified by enhanced workflow structuring, clear visibility of your backlog, and concise and integrated metrics to use moving forward. To view our latest infographic on this topic, read here.
To learn more about Prometheus Planning & Scheduling, contact us today or watch our "Tame the Backlog Beast" webinar.