Do you want to decrease costs through improved master data accuracy and streamline your master data management? Our Master Data solution uses technology (not expensive consultants) to provide a standardized taxonomy, with all cleansing and sustainment being done as a subscription service.

With Prometheus MDaaS, we're able to collect, optimize, and organize data across the organization within one standardized system improving maintenance and reliability. Relying on a team of consultants to update an organizations master data every few years is not only costly to the company, but time-consuming. Instead of having multiple services and an army of consultants to manage your data and data analysis, we bring it all under one roof, drastically cutting down on costs, time, and resources needed to maintain Master Data sustainment projects.
Field Data Collection
Utilize the power of a cloud-based system through your mobile device by performing field walkdowns to capture and collect asset information with the MDaaS Capture application.
Gather missing asset information from the field to build out your records and create a complete digital record of each of your assets.
Quickly and easily gather asset data from even the most worn-out, dirty, or rusty nameplates, tags, and labels.
Harness the power of machine learning, image recognition, and optical character recognition to identify equipment, material class, and required ISO 14224 characteristics.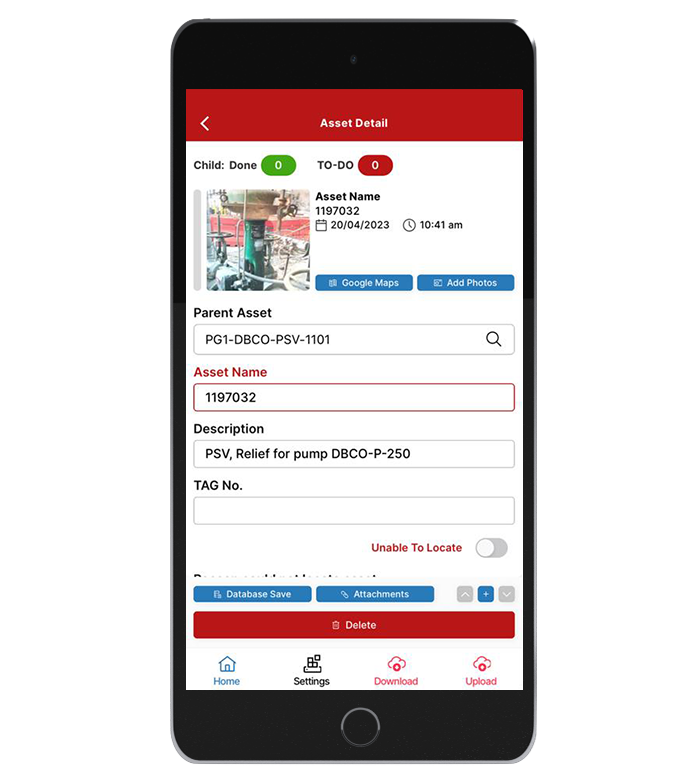 Data Standardization
MDaaS Enrich is an AI machine learning-based solution designed to improve your master data. The Enrich process is internally managed by Prometheus Group to provide you with complete records without requiring any work on your end.
MDaaS Enrich leverages machine-learning algorithms to make your asset master data consistent, up-to-date, and accurate across your organization.
MDaaS Enrich can create complete records by taking minimal information about materials and equipment and cross reference it with a database to add additional information like manufacturing name, part number URL, structured short and long descriptions, characteristics, values, and UNSPSC or ISO 14224 codes.
MDaaS Enrich identifies duplicates records and obsolete inventory within your system of record to consolidate your data and eliminate duplicate information.
Once your data is cleansed and enriched, MDaaS Enrich sorts your data into consistent, organized classes according to industry specific taxonomies.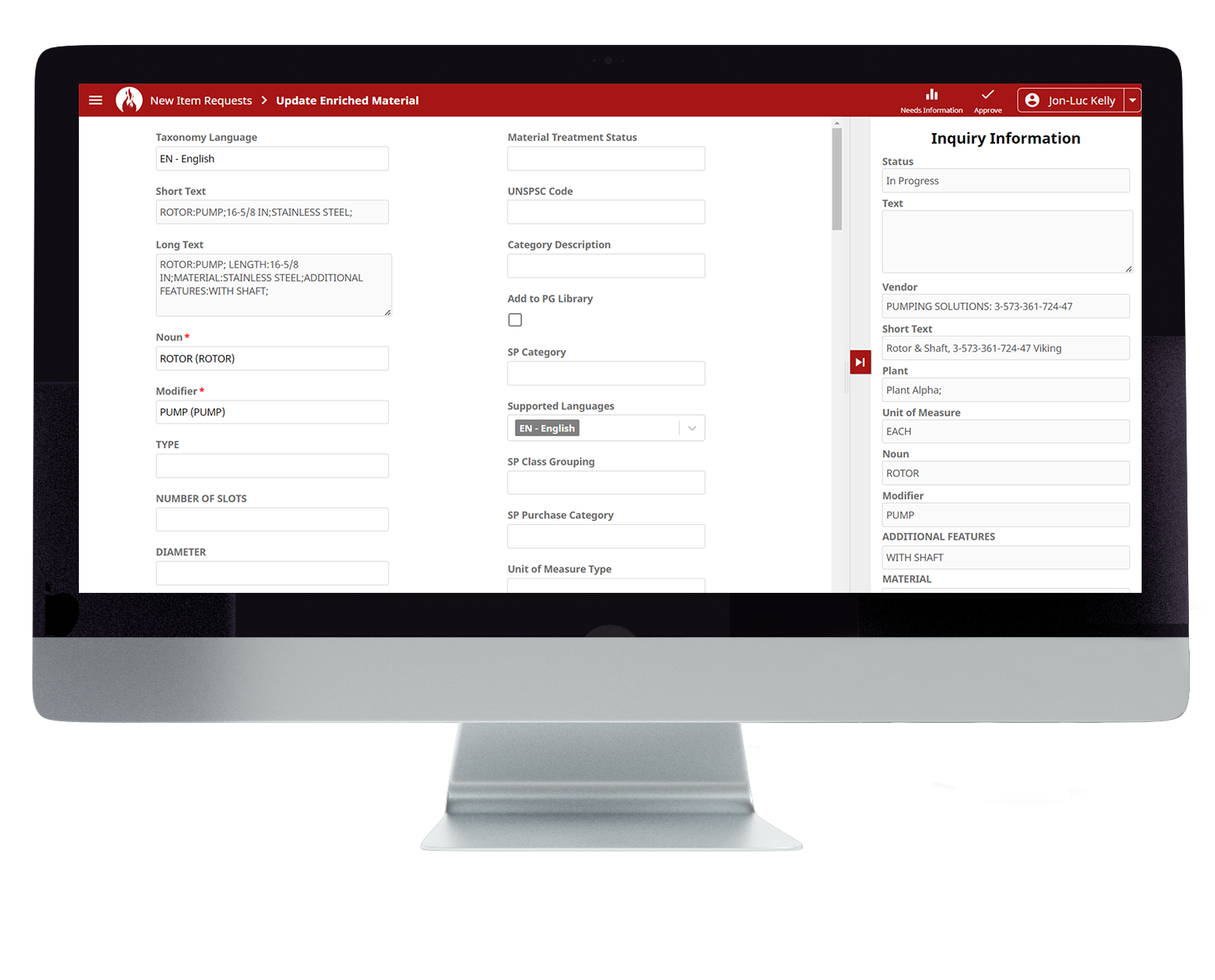 Governance Workflows
Sustain provides a system that allows you to check, update, load, and audit all of your master data. MDaaS Sustain helps govern your master data to prevent duplicates and maintain your master data quality standards.
Search, view, and request changes to your master data.
View live reports on the quality and the status of your master data.
Search all your assets and materials based on class, sub-class, attribute, synonym, and value.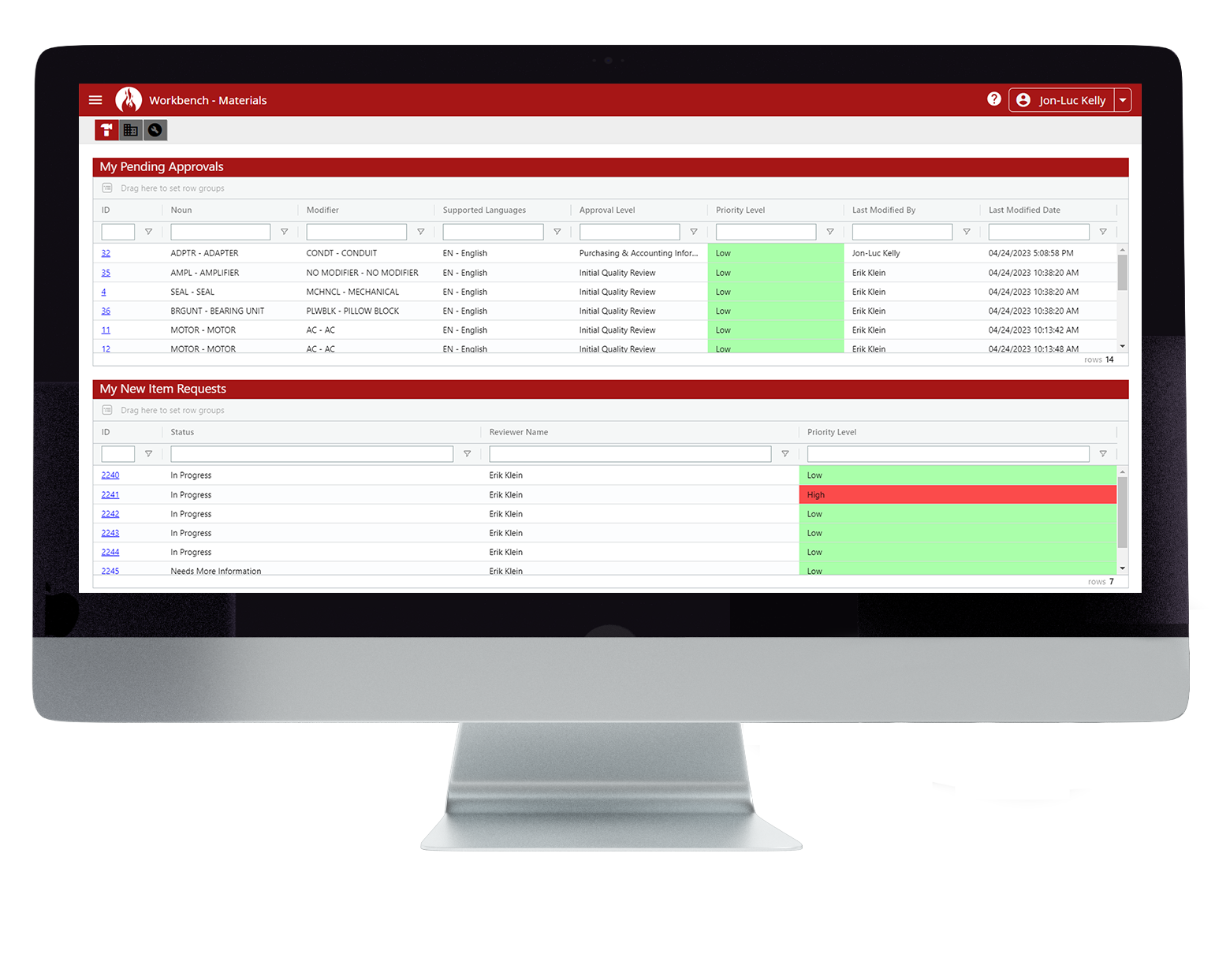 Data Migration
If you are changing ERP systems, merging ERP systems, transferring transactional data, or want to revamp your master data, MDaaS Migrate can help.
Receive access to automatic naming convention of files, files tracking and versioning, access to all file versions, and changes to files tracked from one version to another.
Users can map, transform, or freeze business rules. Validate and sign off directly in Workbench.
Integrate files with any ETL (Extract, Transform, and Load) tool in the market.
Role based control for master data governance with access and visibility for records.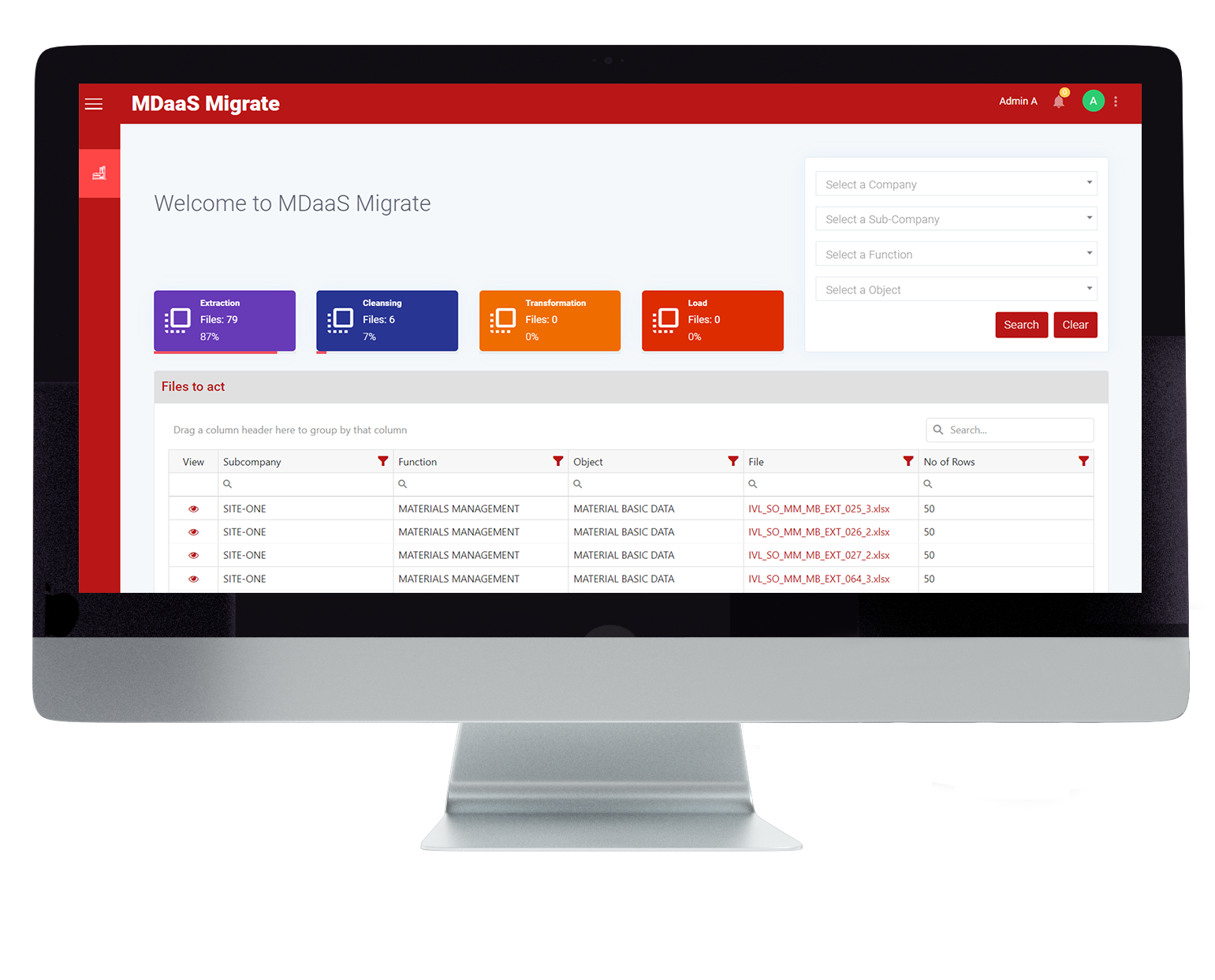 Benefits Improved monitoring of stocked spare parts
Reduce production outages caused by lack of critical spare parts and additional downtime due to stockout reduction.

Save time and money on cleansing projects
Standardize and cleanse master data without an expensive and lengthy cleansing project or a series of costly consultants.

Save costs on carrying excessive inventory
Reduce inventory carrying cost by eliminating the number of free text entries entered using a standardized taxonomy which can cut down on the number of materials ordered under multiple product names.

Eliminate data or communication silos through an integrated master data software solution
Integrate master data database seamlessly with work maintenance systems, making data easily accessible and organized through intuitive approval workflows with set business rules.

Purchase materials at better rates
Materials that are ordered using the same naming convention in your taxonomy that exists in the manufacturer's database allows teams to leverage corporate-negotiated rates for those listed materials.

Reduction in errors when recording or transferring data
No need to manage and maintain any part of the data management process cutting down on potential errors. All data is integrated with your ERP, CMMS, IIoT, or EAM.

Full team of data scientists at Prometheus Group
Reduced burden on your internal resources as we take on the bulk of the cleansing and enrichment effort with our internal team of functional consultants and data scientists.

Leverage camera on mobile device to capture data
Workers can take pictures of equipment and capture data and serial numbers (UDCPI) from images. Workers can also complete independent walk downs on site.
Items in a Standardized Taxonomy

Long and short descriptions

Translation of naming conventions

Classes and characteristics

Noun/modifier dictionary

Object part, damage, cause, and activity codes Catalog profiles

Equipment master

Task lists Abbreviations

Bill of materials Assets List

Material records

Functional locations

Equipment location

Work centers

Maintenance plans
REQUEST A DEMO
We look forward to learning about your asset management needs and opportunities, simply fill out the form below to schedule a personalized demo.
Featured Customers
Join 50,000+ Users Across the Globe in Achieving Maintenance Excellence