Enterprise Master Data Management is crucial in streamlining maintenance and operations work, and requires a process for data cleansing and sustainment. Our Master Data solution is the only MDM solution that uses technology (not expensive consultants) to provide a standardized taxonomy, with all cleansing and sustainment being done as a subscription service.

As the only Data-as-a-Service solution in the market, our web-based solution will integrate your master data across all systems, work categories, and teams making the data accessible. We leverage smart technology like AI/machine learning software to improve your Master Data database. This includes using best practices to create a standard taxonomy and incorporate items like materials lists, preventive maintenance lists, and more. Take the burden off of managing capital and resource-intensive projects like a Master Data S/4 HANA migration, by leveraging the full robustness of our MDM solution.
Upgrade Your Master Data Management System with Master Data-as-a-Service (MDaaS)
The right approach to take with master data management is to view it as "routine care and upkeep." Having a master data governance solution available as a service helps organizations end the repetitive and expensive cycle of data cleanse and sustainment projects. Our team of data scientists is continuously making improvements to your database and reviewing new and duplicate records; fully populated records are automatically integrated into your ERP, CMMS, or EAM such as SAP, Oracle, and IBM Maximo.

With Prometheus MDaaS, we're able to collect, optimize, and organize data across the organization within one standardized system improving maintenance and reliability. Relying on a team of consultants to update an organizations master data every few years is not only costly to the company, but time-consuming. Instead of having multiple services and an army of consultants to manage your data and data analysis, we bring it all under one roof, drastically cutting down on costs, time, and resources needed to maintain Master Data sustainment projects.
Features
---
Standardize and cleanse master data without an expensive and lengthy cleansing project or a series of costly consultants.
De-duplicate and organize records with a standardized taxonomy, leveraging governed standards like ISO 14224.
All new records are created following organizational standards, utilizing tailored checkpoint and approval workflows.
All data is integrated with your ERP, CMMS, IIoT, or EAM.
Aggregate database is continuously improved by functional consultants and data scientists.
Data optimization/ standardization enables easy, efficient searches by data type.
Consistent and continual sustainment of data ensures that master data is frequently cleaned to maximize data performance.
Our MDM software solution can automate any updates throughout the lifetime of the database.
Prevents workers from creating new records that don't match the corporate standards, making data sustainment easier.
Items in a Standardized Taxonomy
---
Long and short descriptions
Translation of naming conventions
Classes and characteristics
Noun/modifier dictionary
Object part, damage, cause, and activity codes
Catalog profiles
Equipment master
Task lists
Abbreviations
Bill of materials
Assets List
Material records
Functional locations
Equipment location
Work centers
Maintenance plans
Benefits
"Dirty data" no longer has to be an impediment to building and managing your master data. With our Master Data-as-a Service solution, teams can reliable count on continuous data cleansing and sustainment of all their taxonomies.

As a result, maintenance will be more efficient and effective, delivering a competitive advantage to asset-intensive organizations.
Improved monitoring of stocked spare parts
Reduce production outages caused by lack of critical spare parts and additional downtime due to stockout reduction
Save time and money on cleansing projects
A reduction in number of resources dedicated to undertaking master data cleaning and sustainment projects and an overall reduction in stockpiled spare parts.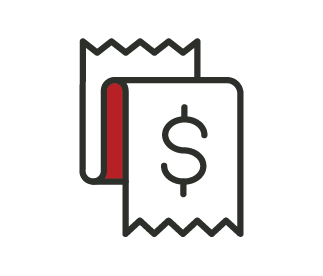 Save costs on carrying excessive inventory
Reduce inventory carrying cost by eliminating the number of free text entries entered into the taxonomy which can cut down on the number of materials ordered under multiple product names.
Eliminate data or communication silos through an integrated master data software solution
Integrate master data database seamlessly with work maintenance systems, making data easily accessible and organized.
Purchase materials at better rates
Materials that are ordered using the same naming convention in your taxonomy that exists in the manufacturer's database allows teams to leverage corporate-negotiated rates for those listed materials.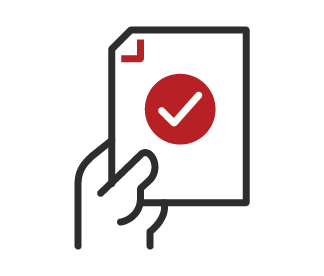 Reduction in errors when recording or transferring data
No need to manage and maintain any part of the data management process cutting down on potential errors.
Full team of data scientists at Prometheus Group
No organizational resources required to manage Master Data-as-a-Service.
Leverage camera on mobile device to capture data
Workers can take pictures of equipment and capture data and serial numbers (UDCPI) from images. Workers can also complete independent walk downs on site.
REQUEST A DEMO
We look forward to learning about your asset management needs and opportunities, simply fill out the form below to schedule a personalized demo.
Featured Customers
Join 50,000+ Users Across the Globe in Achieving Maintenance Excellence