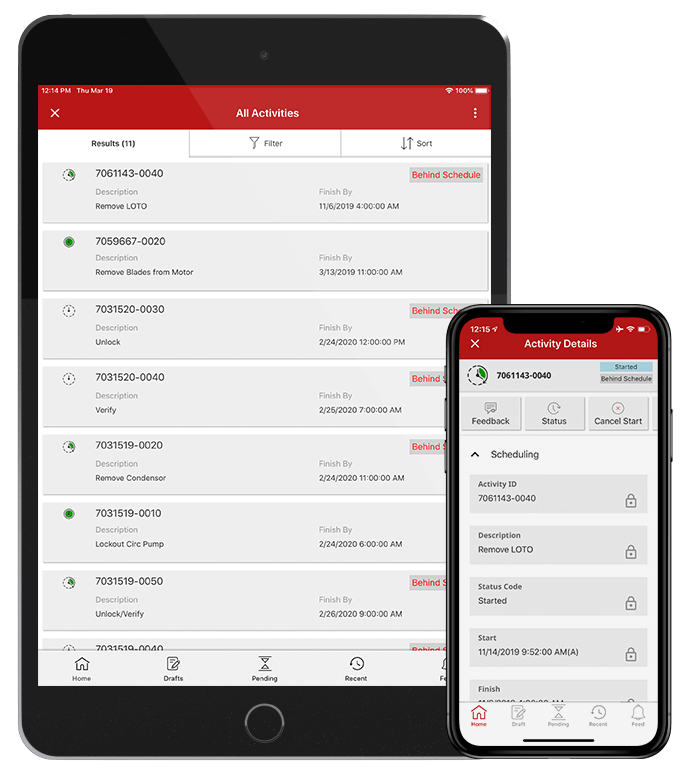 The Prometheus Shutdown, Turnaround, and Outage Management solution serves as a web-based, centralized digital system and reinforces team communication, organizes and manages processes, acts as a repository for important documents, and can easily integrate with other software tools to help manage your facility or plant shutdown, turnaround, or outage. Within this module, maintenance, operations, and safety teams are able to collaborate and manage their STO event from planning to execution using a suite of powerfully integrated tools.

Leveraging the power of Maxavera to integrate multiple systems, teams have the ability to use plug-and-play configurability between any ERP, EAM, EHS, or CMMS. STO Execution integrates and extends your existing systems to create a single, unified command-and-control center for managing your facility or plant turnaround, shutdown, our outage. STO Planner integrates scope and change management, work preparation, work scheduling, permitting, and more to the STO event management process to ensure a safer, more efficient event outcome.
If your organization is relying on multiple point solutions or systems to support the complex requirements of your Shutdowns, Turnarounds, and Outages (STOs), it could lead to data and/or communication silos. To improve coordination, communication, efficiency, and accountability, STO Planner provides a web-based, single command center to better manage the multiple phases of a shutdown, turnaround, or outage.

As part of the integrated, scalable Prometheus Platform, STO Planner connects your STO processes to your overall asset management solution.
Key Benefits
STO Planner provides a web-based command center to unify and integrate your various systems to optimize your facility or plant shutdown, turnaround, or outage management strategy, from planning to execution and beyond. Leveraging STO Planner streamlines communication, reporting, and documentation.
Integrated
Platform
The Prometheus Platform is a web-based, comprehensive solution that can easily integrate into all other systems used by a team to manage a shutdown, turnaround, or outage.
Real-Time
Updates
Review and track real-time progress updates collected in the field.
Increased Accuracy
with Scheduling
Full visibility into scheduled, backlogged, or emergency tasks throughout an event allow STO schedulers to react to those changes in real time, make immediate changes to the schedule, and keep the event on track.
Improved
User Adoption
Increased user adoption rates with a simplified user-friendly tool that can keep your STO maintenance, operations, and safety teams on the same page through each phase of the STO.
Reliable
and Fast
Locate and review approvals and status updates quickly and efficiently.
Dynamic
Updates
Work order and permits dynamically update each other as teams progress through the planning and execution phase of an event.
Configurable
Interface
Configure and manage user access through an easy-to-use centralized system which is ideal for teams working with short-term contractors.
Less Time and Money Spent on Corrective Work
Reduction of reactive work and increase of preventive work.
Features
QA/QC Packages

Minimize production system downtime by building and tracking QA/QC package completion. Build and track QA/QC package completions by generating a sweeping checklist and ensure that teams followed the configured processes.
Planning Progress Tracking

Transform your STO planning process with STO Planner's progress tracking tool; teams can successfully measure if they're on track to transition offline for their STO event with a plan-of-the-plan.
Work Execution

Allows contractors to update and provide progress reports on work status from their contracting teams in the field to help maintain data continuity and integrity.
Materials Management

Integrates with your ERP, EAM, or CMMS to provide real-time status updates and tracking of material requests and approvals.
Role-Based Access

Employees and contractors with different roles have access to only the appropriate data to avoid unnecessary access to role specific data fields.
Work Package Planning

Leverage a rich library of templates and planning norms to plan more quickly and accurately.
Scope Management

A robust scope management system allow teams to manage and maintain control over the STO scope throughout the duration of an event; this includes a configurable set of permissions that help minimize scope creep, increase visibility of scope documents and schematics, provide more transparency into the scope approval process, and track progress across teams.
STO Execution is a state-of-the-art solution that integrates and extends your existing systems to create a single, unified command-and-control center for managing the execution of a turnaround, shutdown, or outage. For outside contractors working on an STO event, STO Execution serves an extension to an organization's record of truth and allows for them to enter data without ever having to access your ERP, EAM, or CMMS.
Comprehensive STO Execution Management System
STO Execution is the industry's first shutdown, turnaround, and outage execution management system. It puts your team back in control and helps to drastically improve outage performance and reduce costs. It streamlines business processes and delivers actionable information to all departments, teams, and workers at all phases of an event, ensuring that a plant or facility can get back online on-time and under-budget.
Capital Projects
STO Execution's advanced communication, progress collection, schedule analysis, and resource coordination features can provide an easy-to-use, standardized approach to extending project schedules to the parties involved in your project and substantially improve the execution performance of any shutdown or turnaround capital project.
Unplanned Outages
In the event of an unplanned outage, STO Execution streamlines and optimizes restoration work. It provides an exceptional communication and collaborative framework that enables teams to execute with greater efficiency and accuracy.
Controlled access to Primavera
Minimize the number of contractors that have access to Primavera (P6) with configurable permissions and conditions to prevent unauthorized changes to data.
Features
Integrated STO management system

Integrates all work order, schedule, clearance, and RP data into a single unified view accessible to all members of your STO team during the execution phase of a shutdown, turnaround, or an outage.
Shop and Ops Monitors

Gain real-time visibility into maintenance and ops work control areas and view jobs that are delayed or are ready-for-work (by department) by accessing the current and next shift windows.
Real-Time Access to STO Schedule

Places information in the hands of decision-makers by providing a live interactive schedule that reflects job completions, progress, delays, and problems from the field.
OCC Mission Control Monitors

Shares vital information around the health of a shutdown, turnaround, or outage at various phases which can help to identify problems and/or opportunities early on.
Simplified, Automated Progress Collection

Easily create and collect progress updates from the field throughout the lifecycle of an STO event from any device; teams can continuously review schedules and prioritize jobs that require updates based on specific criteria.
Mobile Progress Collection

Collect progress updates directly from the field, perform instant analysis, and notify supervisors, schedulers, and OCC management as needed.
Job Alerts

Enables users to flag specific jobs they need updates for and are automatically notifed of any changes made to the status of a job or task from the field.
Multi-System Data Integration

Integrates with all major systems involved in a shutdown, turnaround, or outage, including Ventyx Asset Suite, SAP, Maximo, Primavera, Ventyx eSOMS.
Schedule Analysis

Performs continuous real-time schedule monitoring and analysis, looking for potential risks that could impact the schedule and opportunities to prioritize work
Dashboards and Reports

View your reports, KPIs, and dashboard directly from STO Execution.
Become proactive in your labor management with a set of innovative time and attendance and contractor cost tracking tools. They integrate with any ERP or EAM system to provide users with a more comprehensive view of workforce data.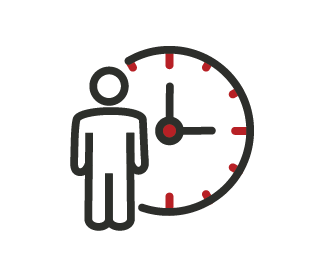 Time & Attendance

Time & Attendance give teams full control over their labor costs while automating the most complex work rules. The software captures and reports detailed labor data in real time, allowing them to swiftly adjust operations to keep costs down. It enhances productivity and ensures compliance by collecting labor data on a plant or facility's entire workforce and upcoming schedules to predict fatigue risk.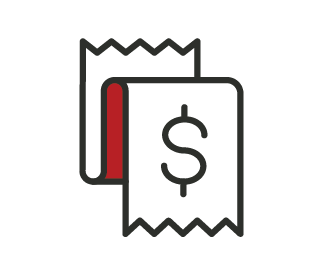 Contractor Cost Tracking

The Contractor Cost Tracking System (CCTS) supports the complex requirements of organizations that outsource work to contractors. CCTS captures, validates, and manages all time and cost data in a single system that readily exchanges data with existing enterprise systems. Streamlining data capture, tracking, review, approval, and payment processes provides significant ROI and operating cost savings.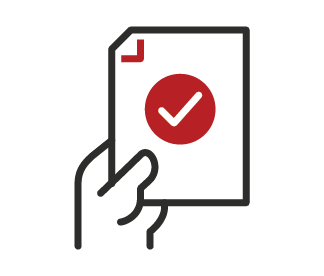 Overtime Management

A single, standardized system for gathering, tracking, and reporting data relevant to creating a sound overtime management and equalization policy.
Quickly fill out data fields with correct data or information
Set up and apply business rules to forms and automatically populate related fields based on other data properties, enhancing speed and accuracy.
Increase insight into overtime hours
Create alerts in the system to identify when excessive overtime hours are logged; management can compare overtime needs against staffing availability.
Gain more control over project timelines
Managers can review accurate and complete work order or project information in a timely manner; projects stay on track and the review and approval process remain efficient.
Highly time effective and efficient
Streamline approval, invoicing, and payment process at up to 90% time savings.
Better manage contracting costs
Maintain and apply contractor rate schedules.
Accurately assess costs for items need to complete work orders
Efficiently collect and allocate costs for labor, equipment, and materials; validate all data entries against negotiated rates for labor, equipment, and materials.
Features
Integrate robust labor management tools into your organization's workflow to gain better insight into labor costs and activity.
Single System To Manage Labor Costs and Time Accrued, and Work Attendance

Capture, validate, and approve all contractor costs, and manage employee and independent contractor time and attendance in a single system.
Overtime Allocation and Assignment

Supervisors can assign overtime based on availability and OT rank.
Dynamic Rate Structure

Leverage dynamic rate structure to guarantee that proper rate is paid for the work performed.
Payroll Management

One-time data entry for payroll in EAM, HR and ERP systems. Gain better oversight into how payroll is tracked and managed.
System Integration

Data is securely shared with other existing enterprise systems based on business needs.
REQUEST A DEMO
We look forward to learning about your asset management needs and opportunities, simply fill out the form below to schedule a personalized demo.
Featured Customers
Join 50,000+ Users Across the Globe in Achieving Maintenance Excellence