Time and Attendance
Maintain full control over your labor costs while automating the most complex work rules with Contractor Management Time and Attendance. Capture labor data in real-time for your entire workforce, so that you can ensure compliance, improve productivity, predict fatigue risk, and make the appropriate approvals or adjustments – fast.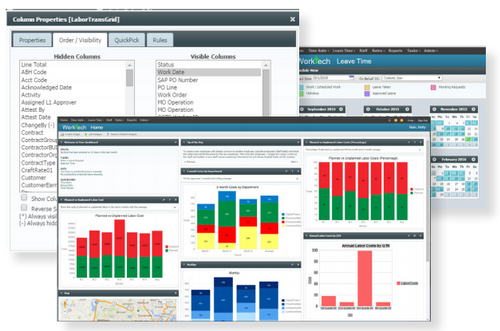 Benefits
Use one system for both employee and independent contractor time and attendance data.
Enter data once for payroll, HR and ERP/EAM systems.
Improve accuracy with complex wage rules and cost allocation automatically applied.
Manage worker availability and leave requests, eligibility for projects and budget.
Remain in compliance with company and union work rules and government regulations.
Enjoy seamless data exchange with existing systems, such as SAP, Maximo, and Oracle.
Define business rules, user permissions and roles, use company terminology, and lay out screens according to your best practices -- without expensive custom coding.
Fatigue Management
Failure to address fatigue management puts your human capital, materials, equipment, and other assets at risk. Contractor Management's fatigue management, or fatigue risk management system (FRMS), identifies and minimizes the costly risk of worker fatigue.

Benefits
Cost Savings: Shift working employees are at a greater risk, costing an estimated annual average of $8,600 in excess vs their daytime counterparts, due to fatigue-related issues.
Detailed Analytics: Real-time data validation of worker fatigue level, and easy access to past and future work schedules, ensures compliance and increases the effectiveness of workforce management strategies.
Optimized Workforce: The proprietary algorithm uses worker data and future scheduling data to assess present problems, predict future risks, and determine the optimal schedule for productivity.
Fatigue Management: Contractor Management's fatigue management solution can improve worker alertness, health, safety, and productivity. The solution also ensures you're in compliance with all company, union, and government regulations, including the RP 755 guidelines.
Contractor Management's Fatigue Management Monitors:
Hours worked during a shift
Work patterns
Consecutive days worked
Recovery time
Job location
Rotations and work patterns
Maximum hours worked per week
Types of work performed
Schedules
Overtime Management
Extended hours of operation incur over 200bn employee-related costs every year. Optimize your overtime management and equalization policies with Contractor Management Time — your single, standardized system to gather, track, and report on overtime data.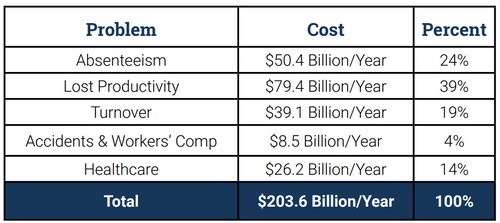 Benefits
Get up-to-date overtime rankings for groups of workers to improve decision-making.
Identify workers by craft and overtime rank, ensuring a safer, more fair allocation of overtime.
Compare overtime needs against staff availability.
Streamline processes with the solution that identifies and notifies you regarding holdovers, callouts, and worker acceptance.
Ensure compliance with union, organizational, and governmental regulations.
Enables mobile data entry, including overtime availability and geolocation.
Contractor Cost Tracking
Contractor Management's Contractor Cost Tracking System (CCTS) supports the complex requirements of outsourcing work to contractors. CCTS captures, validates, and manages all time and cost data in a single system that readily exchanges data with existing enterprise systems. Streamlining data capture, tracking, review, approval, and payment processes provides significant ROI and operating cost savings.

Benefits
Eliminate errors in the invoicing process.
Leverage accurate, current data to improve contract negotiation.
Gain streamlined access to pertinent data and documentation to quickly review and approve/reject invoiced costs.
Expedite contractor payments.
Save 50% or more time entering and reviewing/correcting time, attendance, and cost data.
Integrates with your existing SAP, IBM Maximo, or Oracle systems.
Enter data on-the-go with mobile capabilities.
Featured Customers
Join 50,000+ Users Across the Globe in Achieving Maintenance Excellence