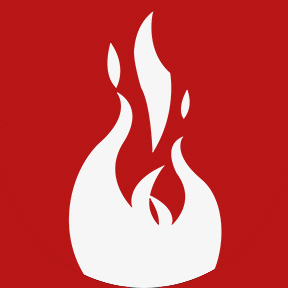 Author: Prometheus Group
CATEGORY:
Digital Transformation
August 09, 2022
Enterprise Maintenance Testbeds: Understand, Learn and Experiment
The deployment of industrial maintenance solutions has always been very challenging, as it involves a host of enterprise systems (e.g., ERP, Asset Management), and physical devices (e.g., sensors), along with people and processes.
Designing, developing, deploying and evaluating a maintenance solution requires effectively coordinating people, systems and processes in a way that leads to tangible improvements over legacy solutions in terms of OEE (Overall Equipment Efficiency), operations quality, maintenance costs, production cost and other parameters.
The advent of Industry 4.0 has increased the technical complexity and challenges of maintenance solutions in exchange for improved efficiency, quality and timeliness, as well as reduced costs.
Despite the rising sophistication and complexity of maintenance solutions, there is a diminishing number of experts that can successfully deploy, test and validate these solutions as a result of the talent gap in technologies such as Big Data and the Industrial Internet of Things.
Enterprises are gradually realizing that they should invest in activities that improve their understanding of emerging solutions. At the same time, they need to facilitate the validation and evaluation of emerging maintenance paradigms such as predictive maintenance. In this direction, enterprises can consider the setup and operation of testbeds in their plants as a means of testing, deploying and validating maintenance solutions under realistic conditions.
Enterprise Maintenance Testbed Characteristics
Testbeds are in principle, platforms that facilitate testing and experimentation with technologies and tools under nearly operational conditions.
In the case of Industry 4.0 based industrial maintenance processes, testbeds provide the software (e.g., data analytics software) and equipment (e.g., machines, sensors, tools) needed to experiment with advanced IT-driven maintenance solutions.
Apart from software and hardware elements, a testbed is usually associated with concrete processes regarding setting up, configuring and deploying experiments, along with collecting and analyzing their results. Overall, the main characteristics of an Industry 4.0 testbed environment are as follows:
Innovation: A maintenance testbed is focused on testing and validating novel solutions, beyond existing solutions that are already widely deployed. In the Industry 4.0 era, testbeds are likely to focus on predictive maintenance, rather than on legacy preventative and condition-based maintenance solutions. The innovation of the testbed can be either technological (e.g., based on the testing of novel technologies such as advanced analytics and blockchains) or focused on a unique process or service.
Integration: Maintenance testbeds should support the deployment and evaluation of integrated solutions, rather than of individual components. However, the evaluation of individual technologies (e.g., effectiveness of a data analytics algorithm) under realistic conditions should be also possible.
Configurability: Testbeds are usually destined to support experimentation with different technologies and their deployment configurations, including the evaluation of what-if operational scenarios and configurations. Therefore, a maintenance testbed should be configurable in order to support the testing and comparative evaluation of different configurations in a very flexible way.
Controlled Environment: A testbed is a controlled environment, which means that the operation of digital and physical systems takes place under controlled (and usually constrained) solutions. Controlled environments enable experimenters and R&D engineers to tune selected sets of experimental parameters as part of the testing and validation process, while also assessing whether the result is the anticipated one.
Realistic Conditions: Even though testbed conditions and configurations are controlled, testbeds enable testing under realistic conditions. They involve the same devices (e.g., vendors, models) and software used in the plant, as well as realistic topologies and configurations. Furthermore, testbeds are usually a permanent fixture in a plant. For example, manufacturing plants comprise in several cases one or more pilot lines where industrial automation and maintenance solutions are tested prior to their deployment on the field.
Based on these properties, testbeds can provide a host of benefits. These benefits provide the foundation for justifying an investment on a maintenance testbed, which can often incur significant costs (especially for large-scale testbeds).
Rationale and Main Uses of Industrial Maintenance Testbeds
Typical uses of a testbed include:
Solutions or components' testing and validation: Testbeds provide perfect environments for building and validating proof-of-concept (POC) maintenance solutions. POC validation aims at ensuring the validity of the operational principles and underlying assumptions used to build a solution. Validation may concern individual components (e.g., the speed of a data analytics algorithm) or the maintenance solution a whole (e.g., the security and performance of an integrated solution).

Solution or components' fine-tuning:

Apart from validating a solution or its components, testbeds provide the means for fine-tuning and optimizing the operation of already proven components. As a prominent example, consider the validation of machine learning algorithms using test and training data, as explained in a previous post. This validation process entails testing different algorithms in an iterative fashion, which cannot be performed on the field during production operations. A testbed provides the means for experimenting with different algorithms without disrupting ongoing production.
Scenarios evaluation (what-if): Apart from fine-tuning various components, testbeds can also enable the setup and validation of alternative configurations of the maintenance solution, including configurations of sensor networks, data collection subsystems, data analytics and knowledge extraction components, and more. What-if scenarios can be also evaluated, a process that could hardly be performed in the grind of a production deployment.
Training and Education: A testbed provides a perfect environment for training and educating maintenance workers and engineers. Testbeds are complete and versatile environments, which facilitate training in both technologies and processes.
Overall, a testbed serves many different purposes and improves both maintenance knowledge and solutions within an organization.
Enterprise Testbeds Currently in Action
Testbeds are useful to plant owners, plant operators and providers of industrial maintenance solutions, as all these stakeholders need to understand, test, and validate leading edge maintenance solutions. However, testbeds are probably most useful to solution providers, as they are the ones that need to design and validate solutions much more frequently than plant owners.


1. Industrial Internet Consortium's Condition Monitoring and Predictive Maintenance Testbed (CM/PM)
The Industrial Internet Consortium (IIC) is an open-membership, international, not-for-profit consortium that is leading the establishment of architectural frameworks and overall directions for the Industrial Internet. It follows a practical approach, based on the establishment and use of testbeds for validating advanced solutions.

The consortium has established a number of testbeds that enable its members to test different aspects of industrial solutions. One of these testbeds is focused on "Condition Monitoring and Predictive Maintenance."

The testbed addresses maintenance processes in multiple market segments, including power plants, manufacturing, process industries, mining, transportation, aerospace and more. It enables the design, development, deployment and validation of cloud-based, multi-vendor predictive maintenance solutions, which empower new business models such as Maintenance as a Service.

The testbed provides also the means for online measurements, sensor data collection, and automated analysis, as well as various configurations in terms of plant coverage. Emphasis is paid on demonstrating the value and benefits of continuously monitoring industrial equipment to quickly identify degradation or failure indicators. It also facilitates the testing and validation of novel Big Data analytics techniques to derive knowledge that could be translated to maintenance recommendations to the maintenance personnel.


2. Industrie 4.0 Manufacturing Testbeds
The platform Industrie 4.0 initiative in Germany has also established several testbeds at specialist centers at universities and research institutions. Unlike the IIC testbeds, which cover multiple market segments, the Industrie 4.0 testbeds are focused on manufacturing. They enable the testing and validation of complex production and logistics systems, including predictive maintenance systems. One of the main drivers behind their establishment has been the need to facilitate SMBs (Small Medium Businesses) in testing their Industry 4.0 developments under realistic (i.e. nearly operational) conditions.

These testbeds enable SMBs to validate solutions prior to their deployment in actual production. At the same time, they address the needs of factory operators that wish to experiment with novel solutions for digitizing industry.

Industrie 4.0 testbed facilities are complemented by a pool of funding support and advisory services, which are provided by the central coordination office at the Federal Ministry of Education and Research (BMBF). BMBF advises SMBs about the most appropriate testbeds to be used for the target experiments. As part of the overall ecosystem, Centres of Excellence (CoE) destined to support operators of machinery and plant equipment have also been established. CoEs provide experimentation facilities and testbeds as well.

An example of a testbed that is part of the Industrie 4.0 ecosystem is presented in this video that shows how the testbed and its pilot lines support various Industrie 4.0, including Augmented Reality Support maintenance.
Would you like to understand and fully leverage the technologies and business models that drive the digitization of industry and the next generation of maintenance applications? If so, it might be a good idea to consider building out your maintenance testbed.
Whether a small-scale pilot line or a large-scale testbed, such an experimentation facility will help you improve your knowledge, while saving you time and costs. Additionally, it will facilitate your safe and smooth transition to Industry 4.0 maintenance applications.