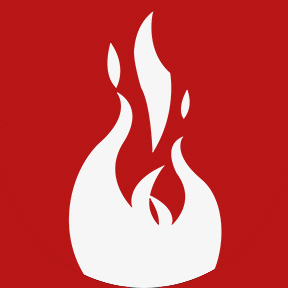 Author: Prometheus Group
CATEGORY:
Prometheus News
July 07, 2022
Prometheus Planning and Scheduling at the University of Delaware
Preparedness. We're always told it will pay off, but rarely do we get to see the fruits of our labor put to the test during such tumultuous times.
For the Facilities Information Services and Maintenance Strategy and Planning teams at the University of Delaware, the groundbreaking advances they made to their Maintenance Management Strategy (MMS) and Work Execution Management were deployed, tested, and working as COVID-19 spread across the United States. This preparedness meant they were ready to adapt, particularly when readying for students' safe return to their 1,996 acre campus for the Fall 2020 semester.
And due to this preparedness, they were awarded "Best Work Execution Management Implementation" at the 2021 MaximoWorld awards! Everyone at team Prometheus Group would like to offer the UDel crew our heartiest congratulations.
Facilities Information and Maintenance Planning: A Four-Year Journey of Continuous Improvement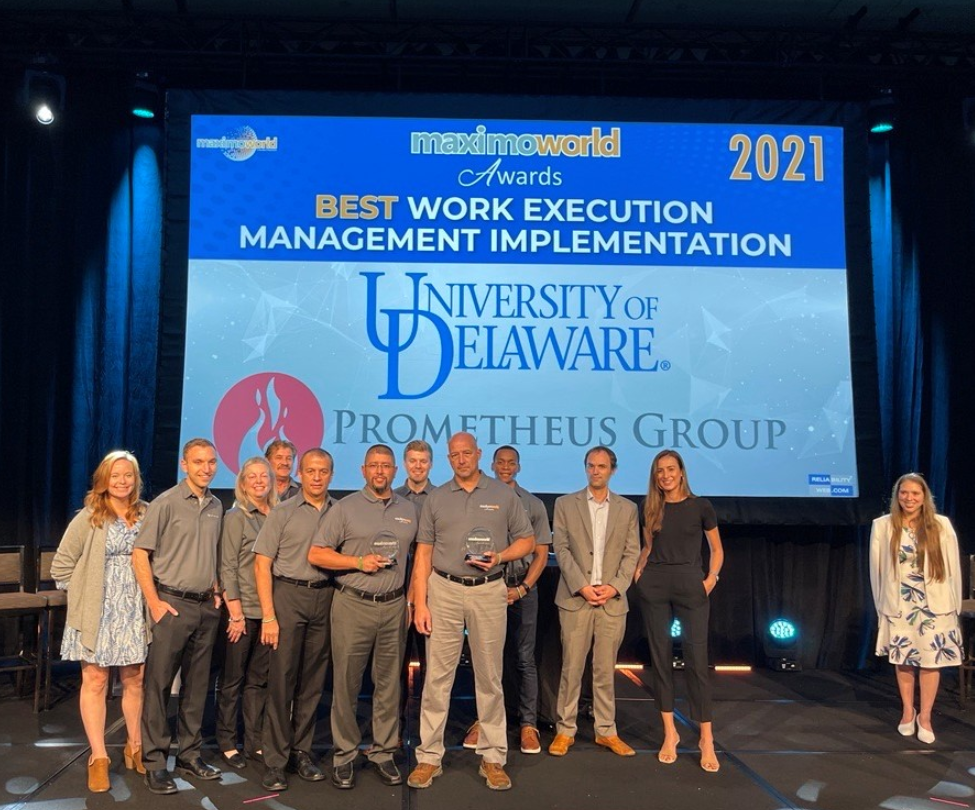 This is the story of the four-year journey the Facilities Information Services and Maintenance Strategy and Planning teams have undergone. The core team consists of:
John Schwander, Manager, Information Services
Michael Schlag, CMMS Administrator
Michael Guns, Associate Director, Maintenance Strategy & Planning
Paul Dickinson, Director of Maintenance and Operations
During this time, they have adopted and implemented a "Cradle- to- Grave" approach that is strategic, data-driven, goals-oriented and continuously improving.
After moving away from the existing JIRA system used at UDel and implementing IBM Maximo, Michael Schlag and John Schwander laid the foundation for maintenance workflows. Within a short period of time, they were seeing new efficiencies in maintenance planning and scheduling and improved job plans.
Michael Guns and Paul Dickinson joined the team and the next phase of developing an MMS program focused on tracking and improving efficiency across the maintenance department. They also worked to align the expectations of the end- users by leveraging data and software solutions for informed, strategic decision-making.
While there were several goals for this program, two of the main ones were to:
Create and develop practical workflows for asset management, inventory control measures, and work execution.
Foster cohesion and continuous learning between all shop units and at the executive level so that they understand how maintenance is developed, planned, scheduled, and executed.
The UDel team developed a master workflow with separate workflows tailored to the specific functions and needs of their different units. This master flow enables collaboration between stakeholders and creates accountability.
Using Prometheus Planning and Scheduling for Maximo (formerly AKWIRE), the team trained planners as well as management how to properly plan and schedule work with a focus on being accountable to stakeholder's needs.
‍
Perfect Timing: New Maintenance Planning and Scheduling Measures Useful During COVID-19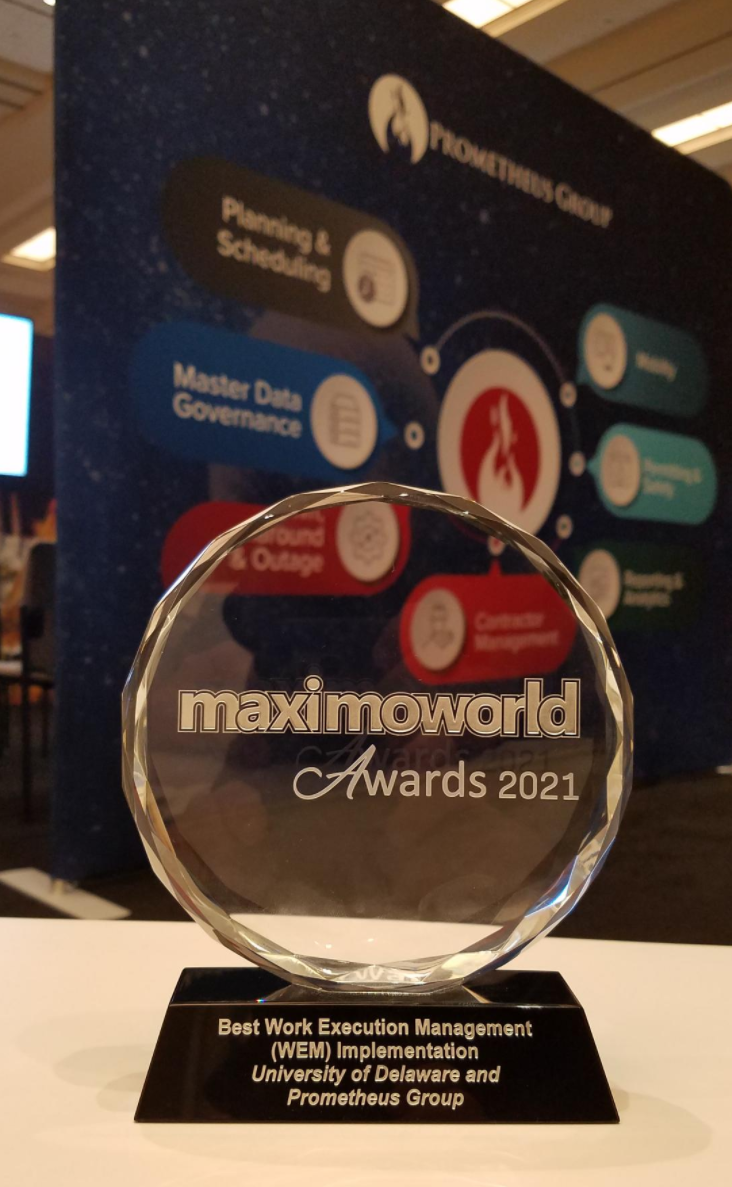 All of their hard work came to fruition when the COVID-19 pandemic hit in March 2020. Particularly the improvements to the planning and scheduling program contributed to protecting the safety of students and staff as the university dealt with the ever-evolving pandemic.
Here are a few of the hurdles that the team was forced to contend with:
Following safety protocols for the workforce, students, and faculty
Financial constraints
Reduced manpower, particularly during stay-at-home mandates
Energy conservation efforts
Implementing best practices and guidance (such as contact tracing) from the CDC, WHO and other sources
The UDel team leveraged Prometheus Planning and Scheduling for Maximo (formerly AKWIRE) to more robustly allocate manpower to meet these challenges head on, while always maintain safety as the number one priority.
‍
Results: Efficiency, Communication, Improved Planning and More
The team has taken a systematic approach to improving various elements of their program, whereby they make changes, observe the outcome, then continue to refine and adjust. They've done so with their Failure Code hierarchy, asset codes, and asset types—to name a few.
Initially, the team found that the asset records in the system were limited or non-existent. Their new process mapping enabled them to identify the assets via preventive maintenance checks. This produced a 40% increase in the number of recorded assets in the first six months, that were subsequently added to IBM Maximo. From there, job plans were created based on the assets and their uses.
Using Prometheus Planning and Scheduling for Maximo, the UDel team was able to upgrade their Work Execution Management and ensure efficient and effective maintenance planning and scheduling. The efficiency gains there have increased the frontline efforts and enable the team to optimize the prioritization of scheduling and resources for PM work, thereby reducing the number of work orders moving into the preventive maintenance backlog. The implementation of Prometheus Planning and Scheduling for Maximo software not only made planning and scheduling of work more identifiable and reportable, but also redefined the execution of work by giving a more streamlined capability of distributing work, rescheduling, and providing scheduling compliance metrics.
These are just a few of the many results the University of Delaware team has recorded. Want to hear the full story? Representatives from the University of Delaware will be speaking at the 29th annual SMRP Conference October 26, 2021.