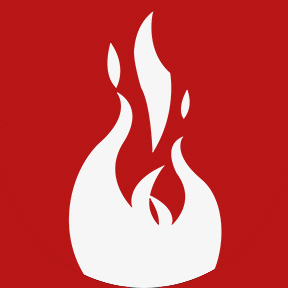 Author: Prometheus Group
CATEGORY:
Maintenance & Reliability
November 03, 2022
Asset Management Tools to Help You Save Money
When you are running the maintenance, operations, or permitting and safety of an organization, one of the top priorities is managing your budget to keep costs low and quality high.
The Prometheus Enterprise Asset Management Platform is designed to help you do just that.
The software you use to perform your planning, scheduling, and permitting should not only enable you to do your job, it should also enable you to do it more efficiently to preserve your budget.
This article will cover all the tools Prometheus Group has to offer to help you maximize efficiency, minimize waste, increase visibility, reduce costs, and achieve your enterprise asset management (EAM) goals.
‍
7 Enterprise Asset Management Tools to Increase Cost Savings
1. Planning and Scheduling
Planning and Scheduling is all about getting your people, equipment, permits, and resources to the right place at the right time to maximize asset uptime and equipment reliability.
With Prometheus Planning and Scheduling, you can leverage the fact that the right information and communication is in place to reduce reactive maintenance and increase preventive and predictive maintenance.
What does that mean for saving money? Prometheus Planning and Scheduling provides a comprehensive preventative maintenance management program, allowing full control of maintenance plans triggered by set dates, metered usage, or selected time intervals. This helps you:
Achieve your preventive maintenance goals
Extend the life of your assets
Optimize your assets' performance and energy usage
Additionally, materials management functionalities like the Material Shopping Cart allow you to have full visibility of your inventory. More visibility and better planning ensure that you're ordering, shipping, and storing only the necessary spare parts and equipment, resulting in less waste.
2. Master Data Governance
Clean and consistent master data forms the backbone of effective planning, scheduling, projects, operations, and decision-making. If implemented consistently across an organization, good master data generates powerful, enterprise-wide insights and facilitates best practices in maintenance.
Cleansing and harmonizing your data and then enabling continuous, standards-based governance of that data is difficult and time-consuming, though.
Prometheus Master Data-as-a-Service (MDaaS) does the heavy lifting for you as a subscription service, ensuring that your data is ready to provide actionable insights. A sustainable master data system with MDaaS translates to a more sustainable overall organization.
MDaaS provides comprehensive data-gathering capabilities for asset performance and maintenance history. In practice, this means that you can draw on reliable, consistent asset data to understand resource and energy use and prioritize preventive maintenance to extend asset lifespan.
With proper data visibility, you can ensure that your maintenance is being performed:
In the right place
On the right machines
By the right people
This will help reduce your company's transportation, transit, and waste.
3. Shutdown, Turnaround, Outage
Our STO (Shutdowns, Turnarounds, and Outages) Planner encompasses the entire timeline of an STO event— From initial planning and scope review to execution and analysis/review.
Our STO solution aligns maintenance, operations, projects, and safety in an integrated platform to provide real-time updates, increased accuracy, better scheduling, dynamic updates, and a host of other benefits related to comprehensive STO execution management.
For any STO event, Prometheus STO Planner provides a single command-and-control center that integrates with your ERP, EAM, EHS, or CMMS system. So, when you're planning and executing your STO event, whether it's maintenance, repairs, or a capital project, you can be sure that you're not wasting time and resources through poor planning or scope creep.
Less waste allows you to preserve your budget for larger projects. Prometheus Capital Project and Portfolio Management Plan allows you to responsibly plan investment with ease.
4. Contractor Management
Prometheus WorkTech Productivity Suite combines time, attendance, labor allocation, overtime management, leave management, fatigue management, contractor cost tracking, and advanced analytics.
The modules allow you to control issues such as worker fatigue while fully integrating with your enterprise systems. When contracting with third parties, particularly, it's difficult to get full insight into all key details of a project.
WorkTech provides a straightforward tool to manage your contractor and supplier relationships to:
Eliminate worker fatigue
Hire reliable contractors
Manage contractor availability
Monitor overtime
Track contractor cost
When working with third parties, you need to keep track of a lot of moving pieces/parts. Mismanagement of these details can lead to unnecessary expenses and complications. WorkTech provides you with a solution that helps you avoid that.
5. Mobility
The Prometheus Mobility module seamlessly integrates with your existing system (ERP, EAM, or CMMS) to allow your team to collect and input data in the field in real-time, meaning that information is communicated immediately and digitally.
Working across multiple operating systems, Prometheus Mobility keeps your teams, workers, and departments in alignment without the need for huge additional investments to support the mobilization of your system.
Prometheus Group's flexible, intuitive mobile technology facilitates plant maintenance, operator rounds, inventory management, permitting, STO management, and production planning, among other key asset management functions.
Sustainability and mobility go hand in hand. The mobile data entry capabilities of Prometheus Mobility promote completely paperless data collection (while also producing more accurate metrics and KPIs for analytics reports).
Furthermore, real-time data entry, on-the-floor work order creation, easy synching, and integration allows you to have:
Less travel back and forth
Fewer duplicate orders
More efficient maintenance practices
Additionally, you can easily record inspection results to evaluate current operating conditions and prioritize the preventive maintenance required to keep your equipment running efficiently.
6. Permitting and Safety
To create a streamlined, recorded, risk assessed, and audited permitting and safety program, look no further than Prometheus Group's ePAS solution. Prometheus Permitting and Safety streamlines, records, and audits your permitting, risk identification, and compliance programs while enhancing visibility throughout the organization.
In addition to providing templated solutions for permits and isolations to reduce errors and facilitate auditing, Prometheus Permitting and Safety provides robust hazard identification and risk assessment functionalities to boost visibility into hazards and controls.
An Integrated Safe System of Work (ISSOW) like Prometheus Permitting and Safety ensures that you're creating and maintaining a safer workplace for both your workers and the environment. Being able to assess risks and control environmental hazards based on real-time data and best practices is crucial for capturing, managing, investigating, and mitigating any incidents at the operational level.
Prometheus Permitting and Safety also helps you make sure you're up to date with, or even ahead of, regulatory compliance requirements. Paperless permitting through ePAS can also dramatically decrease the amount of paper your organization is using, allowing you to minimize your printing costs. ‍
7. Reporting and Analytics
Get deep and continuous insight into your assets, asset health, and your maintenance processes with Prometheus Reporting and Analytics.
Fundamentally, actionable data around the health of your assets means that you're able to make better decisions through information sharing, problem area identification, data transparence, and better business intelligence.
Prometheus Reporting and Analytics provides custom maintenance reports, allows you to track the most relevant performance metrics, and supports out-of-the-box solutions. To determine how well your asset management strategy is working, you must be able to collect and process pertinent data.
By prioritizing data and metrics related to energy usage, mean time to failure, mean time to repair, and mean time between failures, your organization can gain full insight into where you are and where you need to be to meet your maintenance goals.
Paired with good master data governance, Prometheus Reporting and Analytics also helps you leverage historical data related to sustainability to determine effective maintenance strategies for the future.
‍
Increase Your EAM Cost Savings With the Prometheus Platform
The Prometheus Platform is a robust suite of solutions meant to enhance your decision-making around enterprise asset management and improve your plant maintenance strategies.
If you are looking for a way to increase the efficiency of your enterprise asset management strategy, and ultimately your cost savings, the Prometheus Platform can help.
To see how the Prometheus Platform helped a public utility company increase their productivity and bring their maintenance backlog down, check out their case study.
If you would like to learn how the Prometheus Platform can help you cut down on costs and increase your productivity, reach out to us today or request a free demo.