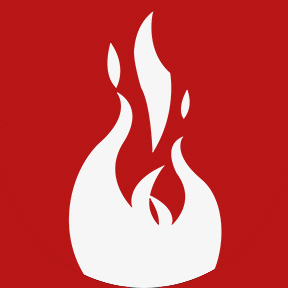 Author: Prometheus Group
CATEGORY:
Planning & Scheduling
August 03, 2022
How Cornell University Stretched Their Maintenance Budget Further
When one thinks of the caliber of results that are produced by a renowned research facility such as Cornell University, it's easy to imagine students and faculty pulling late hours conducting theoretical tests or analyzing results. But what might not come to mind at first are the people behind the scenes keeping the campus running.
When we think Planning and Scheduling, the first thing that often comes to mind are manufacturing facilities, utilities organizations or Oil and Gas operations. But when you have a campus as big and diverse as Cornell's – 14 colleges and schools housed in more than 600 buildings and 250 skills laborers on staff – it becomes apparent how maintenance is a critical part of their Facilities Management: they process approximately 50,000 service requests per year.
That would be a challenge for any organization, but for Cornell, the stakes are particularly high. In their case, the risk of work not getting done correctly or work being delayed can lead to major consequences.
Struggling To Manage Tasks and 'Working Smart' in IBM Maximo
Looking over Cornell's Planning and Scheduling processes, Jim Hatch, the Facilities Manager knew there was room for improvement. "We're a huge ship and it's hard to steer," says Jim. But he knew communication and prioritization could be optimized.
Issues took form in several different ways.
Each zone had their own approach to identify, prioritize and budget for upcoming work. Some used IBM Maximo, while others used Microsoft Project. In many cases, issues were identified and work was requested through emails, handwritten notes or in meetings, or conversations.
Consequently, the multiple approaches proved to be a headache and while everyone was working hard, they weren't collectively 'working smart'. As Jim explained, the inconsistent tools and processes created a disconnect between those down the chain-of-command doing the work and those where the decision-making was happening, which led to bottlenecks.
Jim knew that there was a tremendous opportunity to optimize the allocation of resources they already had available. It was a matter of identifying a solution that strategically assigned the best-suited personnel to certain jobs, reducing soft delays and increasing wrench time.
Departments React To Incomplete Job Plans
Without the visibility to see the bigger picture, units were operating in relative isolation, and unaware of the struggles of other sections. "Everyone felt the impacts of less-than-optimal decision-making, but they didn't know why those decisions were being made."
And the potential costs were high, impacting not only students and teachers, but also outreach and research. Jim elaborates on this by saying, "Delaying maintenance on a research facility, for example, could jeopardize whether or not a world-renown researcher comes to Cornell, or whether that department receives funding.
"But when you can't see that," he continues, "you can't know it, so you focus solely on your own priorities."
Jim says that they started to look for a more cohesive solution, which first meant 'selling' the idea to the decision makers. This involved compiling data to illustrate the difficulties they had completing work because the requests were being made over a variety of platforms: different programs, spreadsheets and other communication devices. "Senior level leadership needed to understand the root cause to ensure the right decisions were being made and we were working on the right stuff.
When we showed them how we could solve these problems using Prometheus Routine Maintenance (Formerly AKWIRE), we got the buy-in to go ahead."
Immediate Benefits From Prometheus Implementation and Culture Shifts
Once they had clearance to bring in the Prometheus team, changes started to be seen almost immediately and the dynamics of dialogue between Jim's department and others showed signs of improvement quickly. "Now, instead of Facilities being 'the bad guys', we can use Prometheus Routine Maintenance to show our campus partners the conflicting priorities."
Rolling out a new system is not simple across a large community such as Cornell. "Since this is a well-established organization, culture change is a slow and steady process. We want to show those in Operations the value of the tool, and how it helps them save time and organize their work more easily.
Jim explains that they are implementing the transition methodically in a bottom-up approach, rather than a top-down one. This includes training sessions and creating heat maps to illustrate areas and facilitate discussions.
Tangible Results in Reduced Job Times and Stretched Budgets
The departments that have switched to Prometheus are perhaps the most powerful selling points to departments that have yet to be rolled into the program. This, he said, comes in the form of 'bragging' rights about outperforming the schedule. "Others started asking questions like, 'How do you know what you are doing tomorrow?' and 'What do you mean, you've completed your week's work today?'"
How has the consistency and bird's eye view of all the campuses many needs affected communication and prioritization among units? Has Cornell seen a return on investment since implementing Prometheus Routine Maintenance?