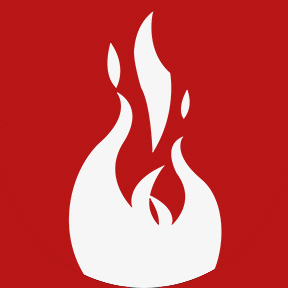 Author: Prometheus Group
CATEGORY:
Planning & Scheduling
December 05, 2022
4 Tips for Better Maintenance Scheduling
Maintenance scheduling is a key element to the overall success of any organization. Companies that are not performing maintenance planning and scheduling effectively are negatively impacting work effectiveness, wrench time, equipment uptime, equipment reliability, and production throughput.
In the perfect world, craftsperson productivity would be at 100% all the time. In reality, craft time is often wasted during an average day on things such as:
Searching for materials and tools needed to execute the initially planned work
Poorly planned work orders
Transit to the next assignment
Break-in / emergency / unplanned work
General employee needs (like breaks and administrative tasks)
One of the most effective ways to improve maintenance scheduling is to streamline your organization's processes. Proper maintenance planning and scheduling greatly improve asset uptime, production throughput, and worker productivity. There are a few tricks for a company to improve its planning and scheduling practices.
Typically, moving from a reactive strategy to a preventative maintenance strategy will improve the efficiency of your maintenance program. However, you may already have a preventive maintenance schedule in place. Preventive maintenance is certainly more predictable than corrective maintenance. This is simply because planned maintenance is just that: planned.
Preventative maintenance certainly has its advantages, but it is not a universal solution to perfecting your maintenance schedule. In fact, it requires more of a defined schedule than corrective maintenance. Maintenance management must determine exactly which maintenance tasks take place at which time. This alone means more work on the schedule.
We're not trying to downplay the importance of preventive maintenance. Far from it! But don't think that it will be a solution to your schedule woes. It's essentially a method of ensuring tasks are performed on equipment before it fails. The operations department will certainly be happier, but it won't always help the maintenance supervisor plan or schedule any more efficiently.
‍
Here are 4 Tips for Better Maintenance Scheduling:
1. Early Detection
When failure conditions are detected early in asset evaluation, it ensures adequate time for planning, scheduling, and execution of corrective actions and maintenance prior to equipment failure occurring.
2. Standardizing Procedures
Standardizing procedures is an easy way to optimize your scheduling practices. Processes like job plans, job planning steps and documented maintenance procedures ensure scheduling and maintenance work is completed on equipment effectively, efficiently, and with consistent quality.
3. Tools, Parts, and Equipment
Tools and equipment can be a source of pain for craftspeople. Valuable time is wasted looking for tools and equipment to complete each work order. Implementing an organizational system, preparing part kits, and attaching the Bill of Materials to the work order, are easy ways to ensure time is spent on the work order rather than preparing for the work order.
4. Meetings and Communications
A vital part of enhancing your planning and scheduling practices is ensuring everyone is on the same page. This can be accomplished with regular meetings and team communications.
A quick 15-minute meeting in the morning to review priorities and publish the schedule ensures schedules are accurate and known amongst the team.
To learn more about Planning and Scheduling Best Practices, check out our "Best Practices for Planners and Schedulers" whitepaper or contact us today.