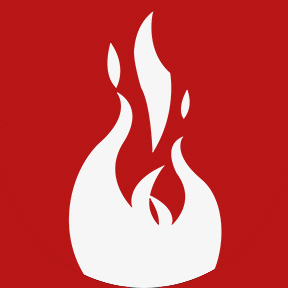 Author: Prometheus Group
CATEGORY:
Prometheus News
July 07, 2022
Top 5 Reasons to Work at Prometheus Group HQ in Raleigh or Our Global Offices
Forward-thinking individuals with a strong vision for their careers are always thinking about the future and how they're going to build the career of their dreams. We get that. In fact, we think it's exactly why driven, passionate candidates apply to work at Prometheus Group in the first place: the invaluable learning opportunities, training, and experience they will gain during their time as a member of Team Prometheus Group!
Working at an exciting tech unicorn with headquarters in the heart of Raleigh, North Carolina and offices around the world from the United Kingdom to Australia sounds like a dream come true for a lot of people, whether they're well-established in their careers or just starting out. That's why we wanted to let you know: we are hiring! And if working at a tech unicorn with a great location wasn't enough, we mapped out a few more highlights for why you should check out our opportunities.
There are plenty of reasons to apply for a job at our head office but here are the top five:
1. Fantastic and Highly Motivated People: Clients and Co-Workers
We know that a lot of businesses probably say this. But we truly believe that the people we work with — inside and outside the company — are exceptional.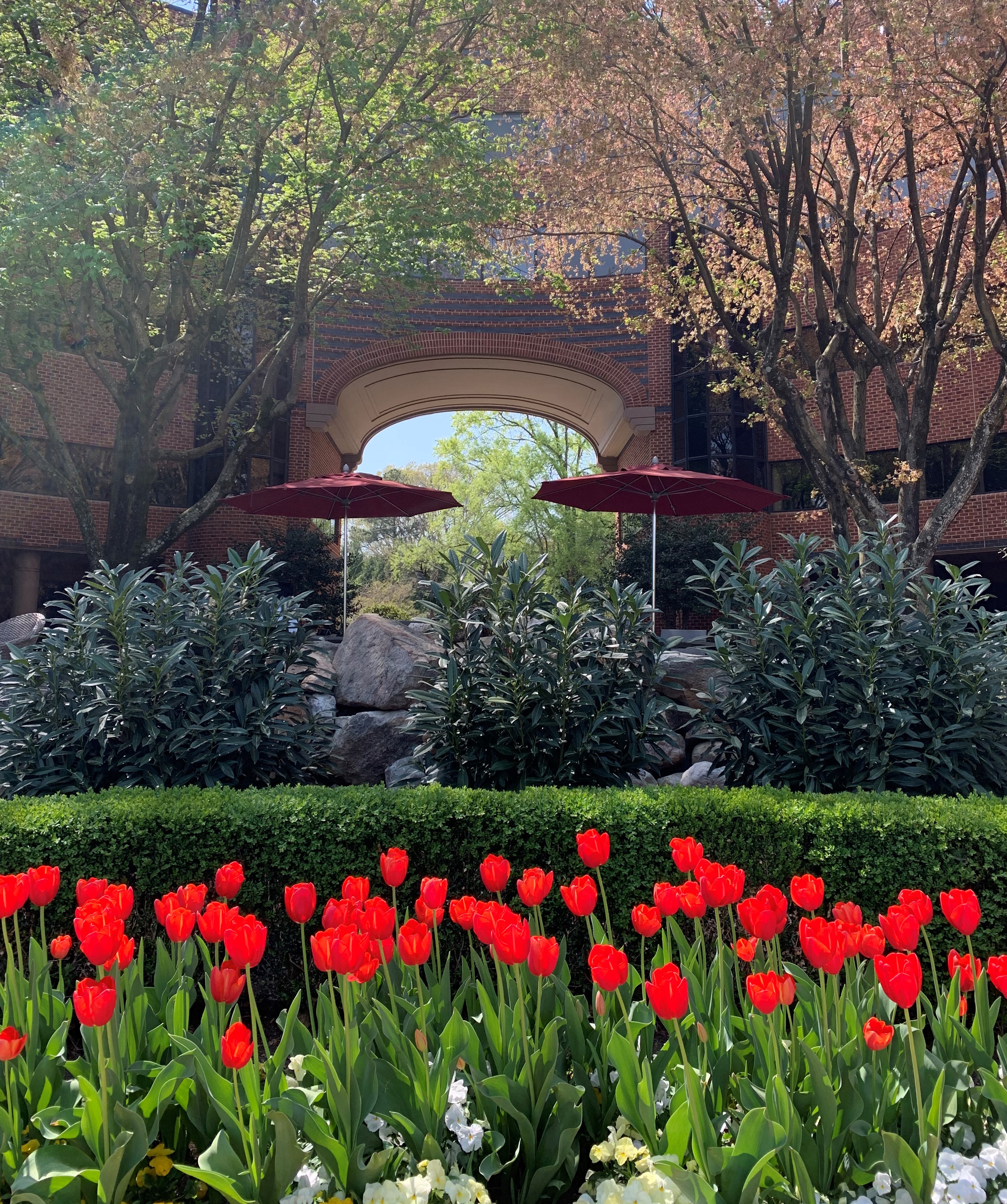 Let's start with our team leaders. Many of them have worked their ways up the ranks of Prometheus Group throughout the years. Their hard work, dedication, team spirit and immense knowledge are the backbone of our company. What makes them even better, is they make an effort to pass that knowledge and background down to new employees, who then have the opportunity to do the same.
Prometheus Group thrives with a strong internal network that pulls on the strengths of others and improves other areas to help our team stay well-rounded and informed. The team you will work with will build you into the professional that you want to be and support you from day one.
And then of course, there are our customers. Whether you work in a role where you get to interact with our customers frequently, or whether you're "behind the scenes", the people who succeed at Prometheus Group feel connected to our customers and end users. So many of them are highly skilled, experienced, friendly, creative and ready to push the boundaries of the industry!
‍
2. Office Space: New Building in Chic Area, With Break Room, Snacks Galore
Prometheus Group Raleigh HQ is in the North Hills neighborhood, surrounded by shops, restaurants, and other amenities. The building itself was newly constructed in 2019 and designed to our specifications. We also have office spaces around the world! Our new office in Brisbane Australia was recently featured on LinkedIn, did you see it?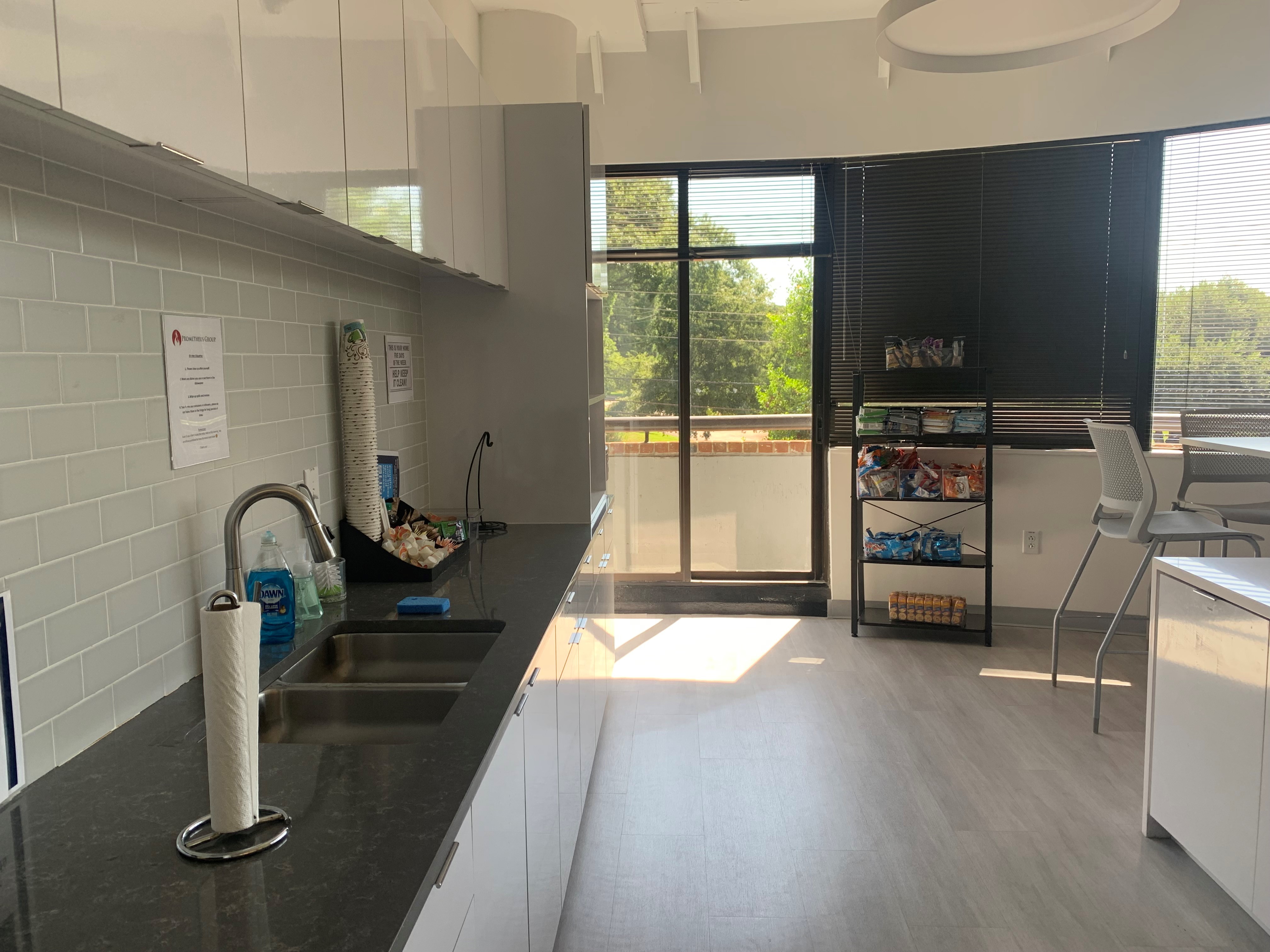 Perks of our office space include height adjustable desks, a variety of snacks, drinks, gourmet coffee machines, and the occasional game of shuffleboard. The bright office space makes the workday feel cozy, and you won't have to hunt for a nice place to sit. Conference rooms that range in size allow you to book a room for yourself to focus for an hour or meet with the whole team!
If you need a break from the beautiful office itself though, you have plenty of options. Our Raleigh, NC office has small waterfall housed at the center of the building, outside under the oaks, and serves as a nice space to relax and get some fresh air. If you want to get some more movement though, a shopping center is just a block down the street where you can go and take care of all your errands if you so choose. Target, Starbucks, boutiques, and more are just minutes away, and you don't even have to deal with traffic to get there!
‍
3. Office Culture: Team-Building Events, Casual Dress Code, and More
Of course, with recent safety restrictions during the COVID-19 pandemic, our team activities have looked a little different. However, as it is becoming safe to do so, we are safely returning to our usual schedule of fun team-building events.
Not only do we enjoy volunteering together, such as doing food drives for our local food bank or charitable walks and runs, but we also have a variety of other activities for our staff to participate in. We hold bi-weekly social events on Thursdays where you can grab a snack and a beverage and socialize with your teammates, sometimes this includes trivia and free pizza! We also host other fun activities such as food trucks, ice cream socials, and more.
With all this fun, you wouldn't want to be stuck in a stuffy suit and tie all day long. Here, you don't have to! We encourage a casual dress code so you can be comfortable during the day. If you want to come in with jeans and a t-shirt, you can. You may even catch our CEO and other C-suite leaders rocking khakis and a Hawaiian button-ups during the summer months, Halloween costumes in October, or ugly sweaters at our holiday party.
‍
4. Global Mindset: Opportunities to Travel
As a global organization with offices on every continent, customers in almost every country, and industry events scattered around the globe, there are endless opportunities to travel for your work at Prometheus Group. Here at Prometheus Group, you may very well have the chance to take to the skies and fly to customer sites, conferences, and other industry events in the United States and/or around the globe. We send employees to all the major industry conferences, as well as select teammates for our annual Prometheus Group User Conference.
While travel is not part of every role at Prometheus Group, there are certainly opportunities, especially for high performers and growth-minded employees who go the extra mile.
‍
5. High Performers: Living and Rewarding Our Core Values
You might be thinking, "well, I'm a high performer, but what does that mean at Prometheus Group?" To start, it means you will be with like-minded people. But it also means you have an opportunity to have those efforts be recognized!
Our quarterly high performers program recognizes our employees who exemplify our core values and rewards them for their continued and consistent efforts for greatness. As a tech unicorn, it only makes sense that we would recognize greatness when we see it.
‍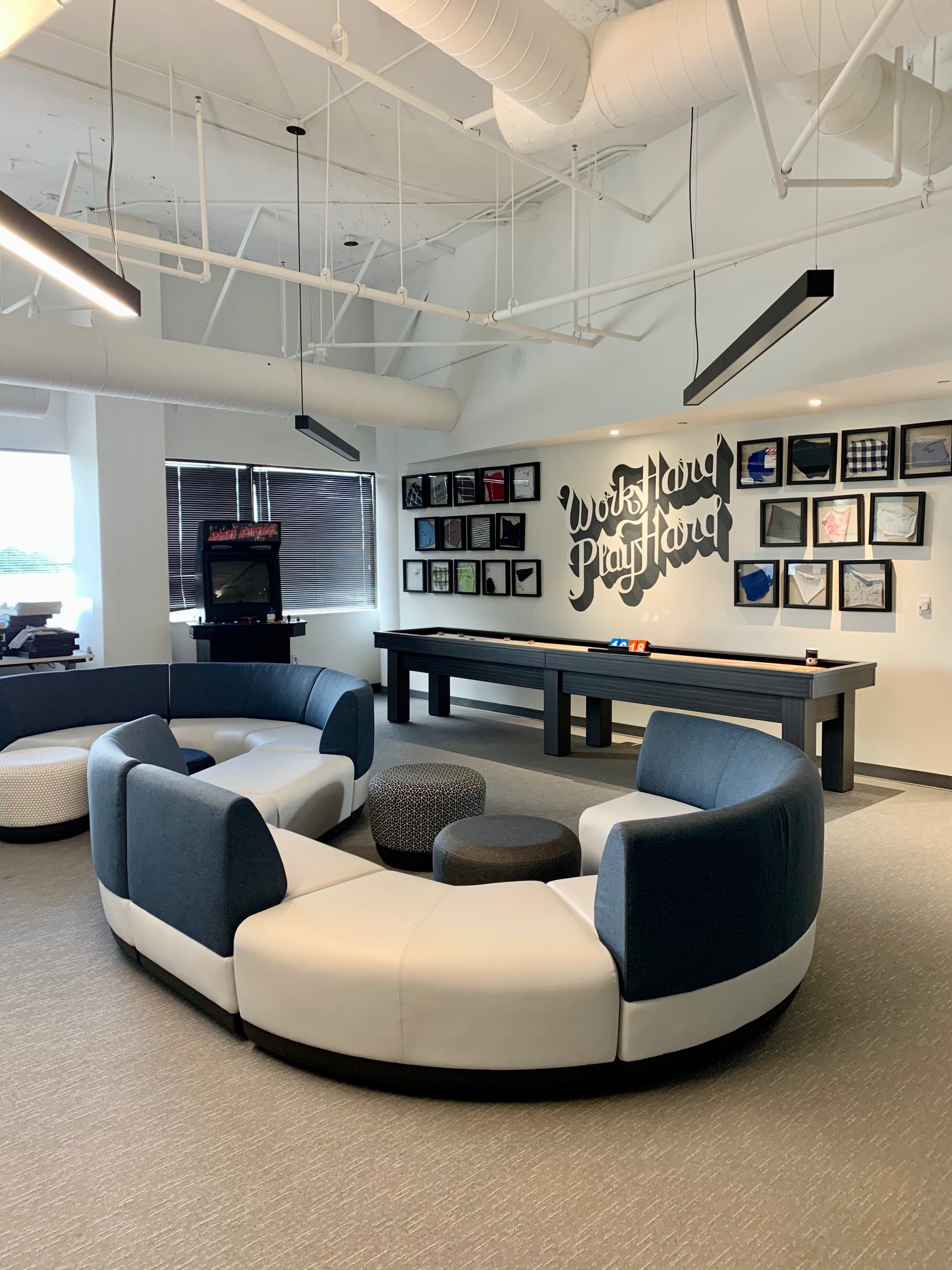 Advance Your Career From Entry-Level to Expert
Is a job at Prometheus Group easy? Not necessarily. But will you constantly learn new things, push yourself, expand your skill set, leave your comfort zone, tackle — and accomplish— big goals? You bet.
Prometheus Group has plenty of open opportunities in a variety of departments in our global offices. There are also many opportunities for entry-level Sales and Development jobs open at our headquarters in Raleigh, North Carolina as well as all kinds of jobs around the world.
‍
Careers at Prometheus Group: Where Do You Want to Go?
On a related note, not only do Prometheus Group employees get a ton of in-depth hands-on experience, but they also get opportunities to grow and move up within the company. Prometheus Group is proud to promote from within and to recognize staff members who represent our company values.
We are a group of opportunity makers. We make things happen. We work towards our goals. If you want to explore other roles, other areas of the company, there are possibilities and options to do so.
If this sounds like a place where you'd be at home, we encourage you to apply and explore your talents with Prometheus Group. Check out our careers page.