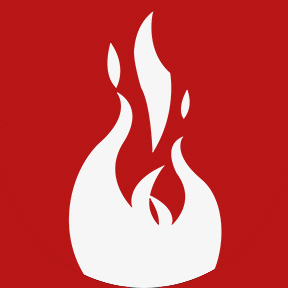 Author: Prometheus Group
CATEGORY:
Maintenance & Reliability
January 13, 2023
What's Your Maintenance Mindset? Four Best Practices Schedulers Should Follow When Creating a Maintenance Schedule
In my years of experience as a scheduler (primarily using SAP), I've become familiar with many of the pain points that planners and schedulers in asset-heavy industries face. I've seen what practices work and what doesn't. In this article, I'm going to highlight four best practices that schedulers can use to improve coordination and boost productivity in their organization.
1.) Communication is Key
At the top of this list is communication. It's one of the key aspects of the scheduler's job: to make sure that the right people are aware of what tasks they need to complete (and when), and that they are equipped with the resources to complete their task successfully. If your supervisors and/or technicians aren't following the schedule or are making changes to it without the permission of the scheduler, they can impact daily or weekly workflows and put the entire schedule at risk.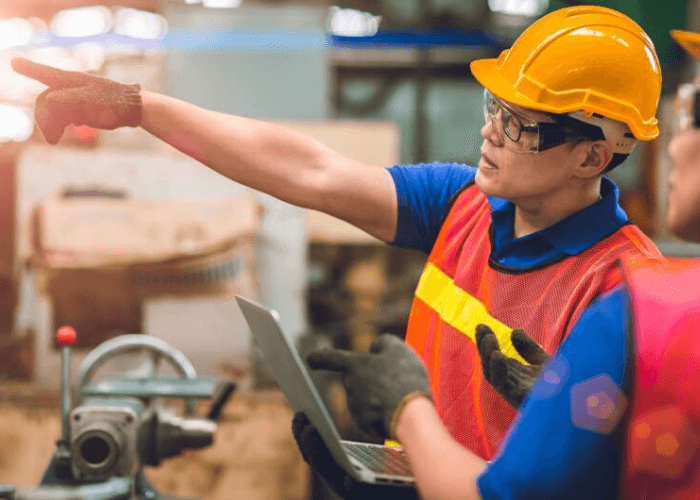 Most plants or facilities are constantly facing changing priorities daily, which means the schedule must have the capability to be highly dynamic. If your organization is using a static scheduling method, meaning a schedule that must be updated manually on paper or through a spreadsheet, the information becomes out-of-date as soon as it leaves the scheduler's hands. This presents a huge problem. Once your technicians lose visibility into the schedule and what their priorities really are, it's a real challenge to get back on track and achieve good schedule compliance.
This is where a digital solution, such as Prometheus Planning and Scheduling, comes into play. Prometheus enables you to have a schedule that is always live and accessible for your team. from anywhere in the field. Once a change is made to their work queue, your technicians will have immediate access to view the updated schedule and adjust their priorities accordingly. For the scheduler, our solution enables "mass change" of many work orders at once, allowing them to make significant changes quickly and efficiently. When a major change is required to the schedule, it can be updated in just a few minutes, offering immediate visibility and access of data the schedule changes require.
I've found that the most helpful avenues for communication are daily meetings with your gatekeepers, supervisors, and sometimes key technicians. Gatekeepers will typically have a good idea of what items are of the highest priority and the consequence of not completing certain tasks on time. Maintenance supervisors are especially a vital link between the scheduler and the technicians and operations team. From the field, they can communicate to the scheduler progress updates of the work being completed using a mobility solution like Prometheus Mobility which acts like a mobile extension of your EAM, ERP, or CMMS – giving your maintenance team the ability to send and receive real-time updates remotely. Aside from coordinating daily meetings with each key stakeholder on the maintenance team, the scheduler should also make sure they're communicating frequently with their team throughout the course of the day.
Bottom line: Communication is critical in balancing out workload with available resources. Don't just check in with your stakeholders one or two times a day; update each other several times per day.

2.) Prioritize Your Jobs
The effectiveness of your schedule hinges upon how you prioritize your work. Even if your technicians have access to a live schedule, poor prioritization of work will present several daily, weekly, or even monthly challenges for your team. This can include constant break ins/break outs, workflow disruptions for corrective maintenance, and wasted work hours. As discussed in a previous article, there are several key metrics you can integrate into your planning/scheduling process to ensure maximum productivity.
Let's take, for example, the number of break-ins and break-in hours at your plant or facility. The number of break-ins is the average amount of times your team must account for emergency, corrective repairs that occur in your plant. Break-in hours account for the time needed to complete the repair. Another example is scheduling capacity. If you schedule your high priority work at 100% capacity, when a break-in inevitably occurs, you will have to make the choice of which high priority task to move. That's why many organizations schedule at ~85% capacity leaving the remaining ~15% for anticipated break-ins. Having a firm understanding of your plant's scheduling metrics and its impact on asset prioritization is key to building a successful schedule. No method is perfect, but this provides a certain degree of flexibility when unplanned events happen.
For most organizations, equipment criticality and prioritization of asset repair comes down to cost and safety. Even if you have a break down that is costing the plant a lot of money, it is still important to ensure your technicians know how to handle it safely. When it comes to saving costs on critical tasks and assets, it's critical that your assets are functioning correctly, and that preventative maintenance is being performed on your most critical assets at pre-determined intervals. This means the scheduler should be in constant communication with the reliability team in order to determine what equipment requires preventive maintenance before critical assets break down in the first place.
3.) Having a Separate Team That is Dedicated to Break-Ins
Another scheduling option for teams is to schedule resources to 100% capacity and still dedicate a "break-in" team of technicians to handling break-in work orders. When there's a break-in, the scheduler would assign those tasks to the designated team. As you create your schedule and priority lists, set aside some lower priority tasks for this team to complete if there are no break-ins. However, that will rarely be the case in most industries, and there will most likely be enough break-in work orders to keep them working at capacity.
Delegating your break-in tasks to alternate teams allows your other technicians to complete their work without having to change their priorities because of a break-in helping to maintain their focus on the schedule. If there is a high priority PM maintenance task you must complete and a critical break-in occurs, your teams won't have to choose between which job to postpone. In the end, it comes down to the scheduler and how they want to distribute tasks between these teams.
I believe the most effective approach would be to have separate "work centers" for several different alternate break-in teams, such as electrical, mechanical, etc. Prometheus Planning and Scheduling functionality has the flexibility to plan jobs for both your regular maintenance team and your break-in team. For example, you need to make the call between keeping a scheduled outage from, say, Unit 1, or switching focus to the breakdown of Unit 2. The scheduler can make changes to the schedule "en masse" to quickly and easily pivot priorities and direct teams toward different tasks. Another option available to the scheduler is a "drag and drop" option. With this feature, schedulers have the ability to change the time of an order by selecting it in the Gantt chart and adjusting it to a new date and time. All changes are made immediately in SAP and are seen in real time.
4.) Get Out of Firefighting Mode
Another area I see organizations struggle is in how they respond to maintenance repairs. They become reactionary and fall into the trap of "firefighting mode". They're constantly dealing with break-ins and break outs, which means having to continually decide what work they can drop from their schedule to take care of these reactive maintenance tasks. Often, they will choose to drop preventive maintenance tasks to get a break-in taken care of. But here's the catch: that preventive maintenance they should have done turns into a break-in the following week or month. You can see how quickly this can turn into a vicious cycle.
By correctly prioritizing your maintenance tasks and having a dedicated team(s) to handle break-ins, organizations can finally break this cycle and get their processes back on track.
Create a Foundation of Maintenance Scheduling Best Practices
By integrating these best practices into your planning and scheduling processes, your organization will be well on its way to boosting productivity and gaining a competitive edge. Prioritization, visibility, and communication are vitally important to transforming your processes and ensuring that your plant runs at its full potential. However, without a robust digital solution that helps you truly integrate these best practices into your workflow, many organizations will continue to face solvable planning and scheduling challenges.
Prometheus Planning and Scheduling is dynamic and robust enough to capture these metrics and more. It can be integrated with any ERP or CMMS system such as SAP or Maximo ensuring real time changes occur directly within these systems to ensure everybody has good visibility of the schedule, and any changes in priority. If you're plant or facility is looking for a configurable, integrated analytics and planning and scheduling solution, request a demo today!