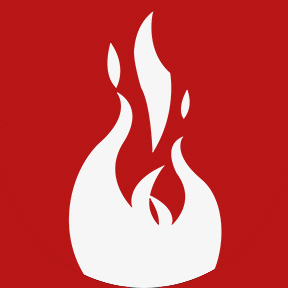 Author: Prometheus Group
CATEGORY:
Planning & Scheduling
August 09, 2022
Why Not Schedule in Excel? I've Done it This Way for the Last 10 Years
Excel. It's Old Faithful. The constant companion. It might not have all the Planning and Scheduling functions and capabilities you'd like, but it's gotten you this far, right?
Relax. I'm not judging. Over the years I've met (and to this day continue to meet) tons of Planners, Schedulers and Supervisors who swear by Excel – whether it's because it's the only tool they've got or because it's easier to use than the complicated solutions that were forced on them.
Excel definitely has its perks, which is why Planners and Schedulers keep coming back to it, time and time again.
If you've got nothing else, it might be your fastest, simplest option to:
Assign WOs to maintenance technicians
Add additional resources to jobs even though they weren't planned for that job
See when resources are overallocated
Print hard copies of schedules
But, as we've previously mentioned, Excel is not without its flaws (as I'm sure you know). Even though it can be less of a headache than other Planning and Scheduling solutions out there, it's still time consuming to work with, because it wasn't purpose-built to tackle Planning and Scheduling.
Maybe you're thinking, "It's OK, I've got my Copy/Paste skills down to a science!" That's cool, I guess.
But besides the huge drain on your time, it doesn't write back to Maximo (yikes!), so I'll bet you never stop worrying that your hard work is becoming inaccurate.
So, you've got this conundrum. You've got an imperfect tool that you like. Maybe it's not "love", but it's comfortable, simple, and usable – but it's also a little frustrating and time-consuming. You've built templates that work for your processes; you don't want to lose those!
Save Excel: the Planning and Scheduling spreadsheet solution
I hear you. Basically, you want to keep using everything that's great about Excel, but it would be great if it had a little more power. And if you didn't have to copy and paste all of that info back into Maximo, that would be great!
So, we've written this petition you can sign to persuade Microsoft to make Excel more Planning and Scheduling friendly.
Ha! Kidding.
What we've actually done is take everything you love about Excel, but add some simple, behind-the-scenes features that give it some serious Planning and Scheduling power.
Let me introduce you to the Daily Work Sheet, a feature of AKWIRE (now part of Prometheus Planning & Scheduling).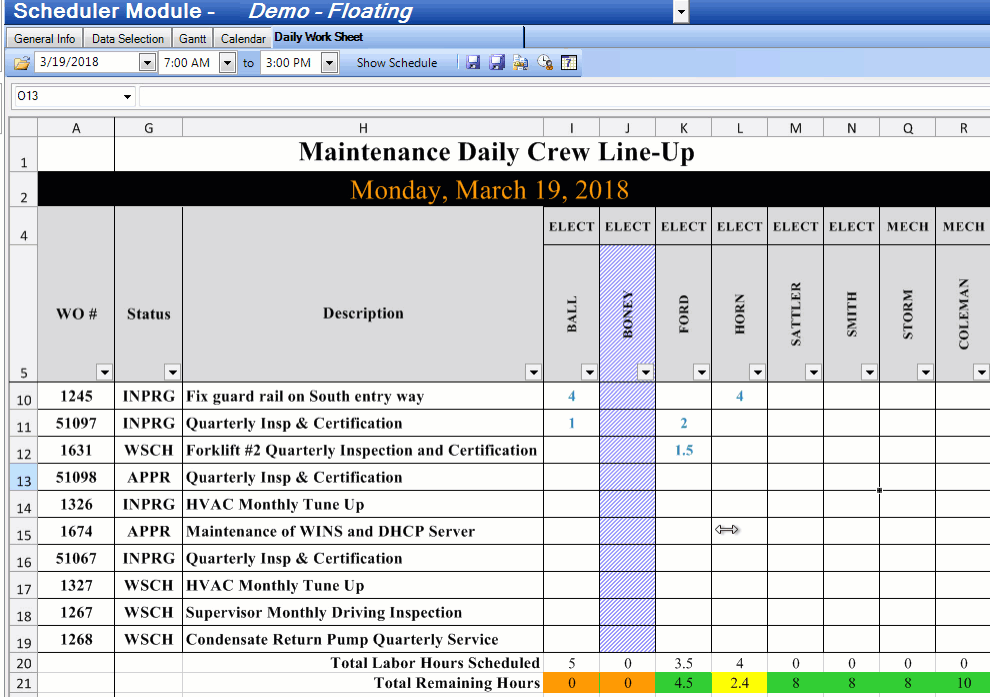 Simply upload your favorite Excel template and let the Daily Work Sheet add-on populate your spreadsheet with your Work Order and Labor data. Any assignments that have already been made will be displayed. It's easy to configure the work sheets to show more or less WO data, as needed.
What about the functions you use in Excel for conditional formatting, sums, etc.? Yup, they're all there in Daily Work Sheet too. Not to mention:
You can modify hours for existing assignments
Assign multiple resources to a single WO
Make assignments with just one click
Save your results, preserving all of your formatting for picture-perfect printing
Plus, when you publish your schedule, it all syncs with IBM Maximo
Don't believe me?
I know it's hard to give up Excel – you've been through so much together! The good news is, you don't have to. You can keep everything you love about it, while ditching everything you don't love. Daily Work Sheet combines the familiarity and simplicity of Excel with the powerful, time-saving features of AKWIRE. What's not to love?