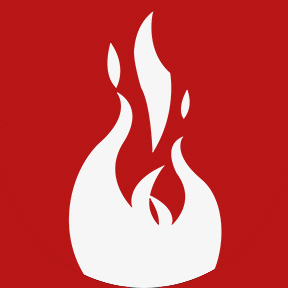 Author: Prometheus Group
CATEGORY:
WorkTech Contractor Management
August 09, 2022
Break up With Worker Fatigue, Not Your ERP, EAM, or CMMS
Imagine this: you have a maintenance project that is unexpectedly taking longer to complete. There is a time crunch to finish this project up, so your team is all-hands-on-deck. This requires extended hours on their shifts, continuous days working long shifts, sleep deprivation, and sometimes having to take on unscheduled labor time. Over time, your once productive, vigilant, and safety-conscious maintenance technicians are beginning to show signs of drowsiness, inattention, and poor decision-making… and then something catastrophic happens on site and someone is injured.
This is a worst-case scenario, but what you just read can be explained in two words: worker fatigue.
In a U.S. National Library of Medicine research piece titled, "The Meaning and Measurement of Work Fatigue: Development and Evaluation of the Three-Dimensional Work Fatigue Inventory," Michael Frone and Marie Tidwell describe worker fatigue as "extreme tiredness and reduced functional capacity that is a result of extended physical, mental, or emotional activity experienced during a workday."
Once someone develops worker fatigue, they become a walking hazard. While cases generally begin with decreased alertness, the symptoms that follow can quickly turn faulty decision-making into a critical situation.
So how did worker fatigue become a coined term and how do we combat it? That's what we're going to break down.
‍
How Worker Fatigue Became Prevalent: the RP 755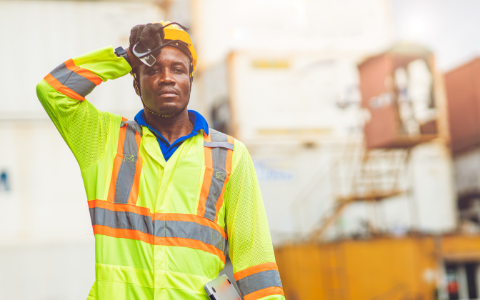 Over the last fifty years, industries started recognizing the correlation between sleep performance and fatigue. In the United States, the recognition of the effects of fatigue on safety can be seen from the number of Federal Investigations of fatigue-related accidents in transportation and other industries since 1984. In July 2008, the American Petroleum Institute (API) and the United Steel Workers collaborated to develop Fatigue Prevention Guidelines that would – at a minimum – limit hours and days of work and address shift work, and the American National Standards Institute (ANSI) followed suit for the refining and petrochemical industries.
This led to implementation of a standard RP 755 in April 2010 which provides guidance to all stakeholders (e.g. employees, managers, supervisors) on understanding, recognizing, and managing fatigue in the workplace.
Once industries became aware of the true impact of fatigue in the workplace, the search for how exactly to handle it began. Keeping track of worker fatigue means understanding when someone worked in the past and when they are supposed to work in the future. The most important measurement is the rest period – the time between when a worker has stopped working and the time that he or she next comes into work. Managing those times, in addition to other contributing factors, has blossomed into the need for a Fatigue Risk Management System (FRMS).
An important element – basically a prerequisite – for successfully implementing an FRMS is an organizational culture that encourages employees to make safety-related decisions that impact operational performance sensibly, responsibly, and without fear of retribution. In other words, an open communication culture where everyone understands the serious risks related to fatigue.
‍
The Top 3 Benefits of Robust and Proactive Fatigue Management
Unfortunately, organizations can't entirely break up with worker fatigue. However, they can effectively manage its risks by adopting a purpose-built holistic Fatigue Risk Management System that simplifies and optimizes the work of preventing maintenance technician fatigue.
By using an intuitive, user-friendly FRMS, organizations can:
1. Reduce the Risks Incurred by Worker Fatigue
By using an FRMS, the potential risks associated with maintenance worker fatigue will be significantly almost automatically present themselves to Planners and Schedulers, as well as management. This easy-to-digest data allows them to foresee trouble spots and take steps to mitigate the effects of fatigue before it becomes an issue.
All in all, proper fatigue management means reducing the risk of accident and injury, and well as the risk of non-compliance with regulatory bodies and unions.
2. Increase Labor Productivity and Employee Satisfaction
By optimizing work schedules to prevent fatigue, labor productivity and employee engagement naturally increase. In turn, this leads to a happier, healthier workforce and higher output per employee.
Arguably one of the most important benefits of managing fatigue is the boost to productivity. When disruptive mistakes are made due to fatigue, it costs the company money and time — not only from maintenance technicians working inefficiently, but also from the potential re-work or additional work that can be a result of fatigued labor. Direct and consequential costs for correcting mistakes are avoided completely.
At the end of the day, you stand to benefit from two increases to productivity: reducing the drain on productivity that comes from mistakes and missed opportunities, as well as a generally more well-rested, alert, and peak-performing workforce.
3. Improve Scheduling Capabilities
From using an FRMS that works seamlessly with your ERP, EAM, or CMMS such as SAP, IBM Maximo or Oracle, supervisors or maintenance managers will finally have the data they need to create schedules that consider:
• Level of fatigue
• Number of shifts worked consecutively
• Rest period
• Shift-specific issues
This data will provide more visibility to your organization to manage worker fatigue and ensure you have the balance of maximum productivity and minimal workplace accidents or mishaps. The eternal struggle is to have the data you need in an easy-to-read, convenient view — without damaging the sanctity of your ERP, EAM or CMMS as your single source of truth. The right solution puts this information at your supervisor's fingertips, while working with SAP, Maximo, or Oracle to ensure information is timely and accurate.
‍
Break up With Maintenance Worker Fatigue Once and for All
Fatigue management is a process but acknowledging that worker fatigue exists within your workplace is half the battle. Once the issue is identified, integrating an enterprise FMRS solution into an existing EAM, ERP, or CMMS will allow your company to mitigate risk, ensure compliance, and avoid potential disruption. Bottom line: the right holistic solution will allow you to go beyond guesswork and ensure you're meeting governmental and industry fatigue risk management standards.