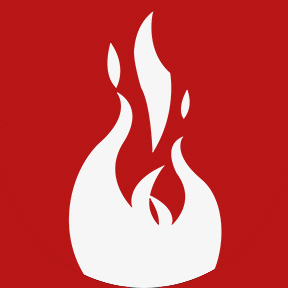 Author: Prometheus Group
CATEGORY:
Maintenance & Reliability
July 07, 2022
Use Prometheus Professional Services For Maintenance Best Practices
We here at Prometheus Group talk a lot about the software solutions that make up the Prometheus Platform. But today we'd like to introduce you to Prometheus Group's Professional Services team. Their insights and experience make them key allies in improving your maintenance program, streamlining your work management process, and fully leveraging your ERP and EAM products and systems. Our team of consultants, technical experts, and industry professionals is dedicated to helping you implement best practices in maintenance while enhancing your organization's investment in systems and people.
In upcoming posts, we'll be highlighting the stellar individuals that make up our Professional Services team and taking a deep dive into case studies and success stories to show the clear advantages of our consultative approach to strengthening productivity and streamlining work management processes. First, though, we'd like to take a moment to highlight how our decades of industry knowledge and expertise inform our collaborations with organizations—and allow us to customize and tailor tools to provide maximum impact in business processes, maintenance programs, and product implementation.
‍
Who We Are: Our Professional Services Consultants Come from Industry
Our Professional Services team members wear a lot of hats. They're consultants focused on training and education, technical experts that configure and optimize system functionality, and maintenance professionals who bring real, on-the-ground industry experience to understand the current ins and outs of your maintenance strategies and processes to develop concrete recommendations for improvement.
Where does that expertise come from? Prometheus Professional Services is made up of experts who have come to us directly from maintenance organizations in industries including chemicals, oil & gas, aerospace, government, manufacturing, and energy, to name a few. Given this experience, our consultants, trainers, and technical experts are, above all, passionate about making sure our customers have the skills and tools needed to achieve maintenance excellence using the systems they have available.
In practice, this means that our Professional Services team is not only equipped with in-depth knowledge of the products and solutions included in the Prometheus Platform, but they've also worked in the roles they're now supporting. They've been responsible for routine planning and scheduling operations, executed large-scale shutdowns and turnarounds, issued permits, logged master data, and more. Because they've been in the maintenance trenches themselves, our team understands the challenges our customers face—and they're passionate about providing customers with the skills and tools necessary for success. There's no replacement for that kind of experience.
‍
What We Do: From Training to ERP Functionality to System Upgrades, our Services Team is Here for You
So what can the Prometheus Professional Services team actually do? Our team works with you to develop and implement tailored programming for training, consulting, and system upgrades and implementation.
As we discussed above, the industry experts that make up our Professional Services team bring a wealth of experience to the table. They're deeply knowledgeable about ERP and CMMS systems such as SAP, Maximo, and Oracle, and have in-the-field understanding of maintenance best practices. When a Prometheus Professional Services Consultant or Trainer arrives on-site, you can be sure that they're fully prepared to help you take your maintenance system to the next level. Here's a brief overview of what we do.
1. Personalized Training
Our training programs run the gamut from deep dives on Prometheus products to advanced functionality of your ERP system to maintenance best practices. Tailored to your organization's needs and goals, training with Prometheus Group includes advanced information on our solutions, maintenance best practices, and in-depth knowledge on your SAP, IBM Maximo, or Oracle EAM system.
2. Consulting Services
Whether you're trying to streamline your routine planning and scheduling processes, develop a more robust preventative maintenance regimen, ensure the efficiency and success of your shutdown and turnaround events, or develop a game plan for your master data, we have experts available to help. Our consulting team learns your current processes and systems to provide actionable insights and a clear plan to improve your workflow and work management.
3. System Upgrades and Implementation
Leading the implementation of a new solution or navigating an ERP upgrade is always difficult. But you don't have to do it alone. The Prometheus Professional Services team is standing by to help with the big projects, such as Oracle Maintenance Cloud implementation, Maximo upgrades, SAP S4/HANA transition, and ERP/CMMS configuration.
Let's take a look at an example consulting plan. If you're looking to improve your maintenance program and processes but aren't sure where to begin, Prometheus Group can deploy a Professional Services Consultant to help assess current business processes and identify opportunities for improvement. In this case, our detailed Plant Maintenance Business Process and Gap Analysis process deploys experts to work with you on-site to review your current maintenance strategy (including materials planning, tracking, and staging), uncover gaps, problems, and needs, understand your infrastructure and reporting process, and develop actionable short- and long-term goals for process improvements, and functional and technical improvements.
At its core, our Professional Services team exists to help align your organization's standards and business philosophies with your business processes, system infrastructure, and tools and solutions to make sure that you're doing your best maintenance work according to best practices.
‍
Why We're Unique: Our Services Experts Thrive When Our Customers Succeed
All of this adds up to a gifted team of maintenance professionals, consultants, and technical experts prepared to inject real benefits into your organization's maintenance processes and procedures. What really sets us apart, though, is Prometheus Group's focus on translating the why driving processes to the how of implementing them on the ground. Take Prometheus Group University (PGU), for example. We've developed this program to teach users best practices for planning and scheduling, SAP, and the Prometheus Platform.
Furthermore, we're experts in both maintenance best practices and respective ERP systems. Let's face it—plenty of companies can teach users how to use SAP, Maximo, or Oracle, and plenty of companies can teach maintenance professionals best practices and processes. Being able to do both is where the magic happens. Prometheus Group's dedication to finding experts versed in ERP systems and maintenance processes means we provide the best of both worlds to ensure we're meeting your organization's training and consulting needs.
By marrying work management with functionality, we're able to provide companies with the skills and knowledge necessary to not only see immediate impact, but also to sustain and grow that impact once we've left. That combination means we're providing maximum benefit with minimal disruption.
Prometheus Professional Services takes a holistic, personalized approach to ensuring that your maintenance operations are set up for success. With resources and skills to optimize your ERP, EAM, or CMMS system or your individual Prometheus products, we're ready to bring a collaborative spirit to your organization and help you push your initiatives forward to reach your maintenance goals.
If you're ready to learn more about the tailored training and consulting available with Prometheus Professional Services, you can see examples of other training programs and reach out to our team directly.