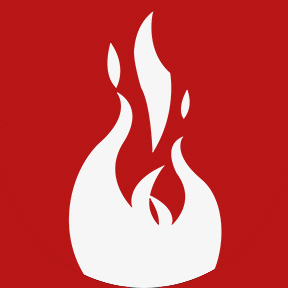 Author: Prometheus Group
CATEGORY:
Planning & Scheduling
August 09, 2022
How is Scheduling Customer Appointments Like Auto Racing?
NASCAR, Formula One, and other auto racing pit stops are incredibly fast. Depending on the sport, the pit crew may jack up the car, change the tires, refill the fuel tank, adjust the suspension, and sometime even clean the windshield – all in as little as four to 15 seconds. They must do it all with speed and precision – time is of the essence, but so is the quality of their work.
You wouldn't ask the NASCAR crew to change the tires without the jack … so why do we ask Planners and Schedulers to do their work without the right tools?
Enough is enough.
For too long, Planners and Schedulers have been stuck trying to do their critical work without the features and functionalities they need to work quickly and to make effective scheduling decisions. (Case in point: many Planners and Schedulers have spent the better part of their careers scheduling in spreadsheets.)
In particular, Schedulers who need to book service calls for customers have faced significant hurdles. Unlike other forms of Maintenance Scheduling, booking customer appointments comes with its own requirements and challenges.
The unique elements of scheduling customer appointments
Why can't Planners and Schedulers just use the same methods and tools as scheduling for regular Enterprise Maintenance? For several reasons.
To begin, this type of scheduling may not even be of regular preventive (PM) and/or recurring maintenance work that is typically (but not always) scheduled on a weekly basis. It may include installations, corrective maintenance, or emergency repairs.
The key difference is that there is a second party involved: the customer.
Take, for instance, a power utility. The Schedulers at the utility may need to schedule installations or meter checks at the homes of residential customers, or maybe planned outages and infrastructure upgrades that affect their corporate clientele.
No matter what the situation, nobody likes being told, "A tech will be there…sometime next week."
To give clients a more precise idea of when the maintenance work can be completed at their homes or businesses, Schedulers need an in-depth view of every day, down to the minute. This gives them the visibility they need to find the days and timeslots when the technician's availability matches the customer's.
And in order to get the best perspective of available time, the Scheduler needs to be able to view the availability of multiple labor resources in one screen. When working with clients, it's much more effective to be able to offer a time window (e.g. 9-12 weekdays) or even a specific time (e.g. 1 p.m. Tuesday) for the scheduled work.
And until now, there hasn't been an adequate tool on the market that does it all: Maintenance Planning and Scheduling and Appointment Scheduling.
Introducing The Scheduler Module of AKWIRE
The appointment scheduler feature of AKWIRE (Now part of Prometheus Planning & Scheduling) caters to the needs of Planners and Schedulers who book on-site customer appointments, so that they can work quickly and effectively.
This module has been designed from the ground up, with specifications coming directly from conversations with our clients' Schedulers. Like all things AKWIRE, it has been designed and built for you, the user.
With The Appointment Scheduler feature of AKWIRE, you can:
Schedule, reschedule and assign appointments directly in the application with fast and simple drag and drop functionality.
Fetch individual WOs directly from AKWIRE, so no need to reload your schedule.
See the availability of multiple technicians in one screen in an easy-to-read view similar to Outlook calendar.
See as many or as few labor resources as you wish, simply by selecting or deselecting technicians.
Search for Work Orders by the Work Order number or by the client's address.
See necessary Work Order information, including Craft, Asset, Location, and Hours, without leaving the application.
Have both Appointment Scheduler and the the Scheduler module showing at the same time, if desired.
Configure the color coding to suit your process, indicating the time and type(s) of appointments.
No, scheduling maintenance appointments isn't NASCAR. There's no checkered flag, no trophy for the winner. But scheduling and assigning maintenance work at client sites is unique from scheduling PMs and CMs for one's own organization – and to do it with speed and accuracy, Planners and Schedulers need the right visibility. The right features. The right tools for the job: Appointment Scheduler feature for AKWIRE.