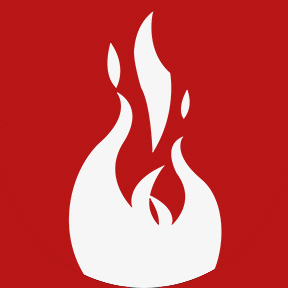 Author: Prometheus Group
August 16, 2021
How Long Does it Take YOU to Update 200+ Job Plans in IBM Maximo?
Imagine you're at a retirement party for John, who's been the supervisor of your organization's electrical craft for 35 years. There's probably cake, balloons, even a couple of good speeches. But as everyone is saying their congratulations and goodbyes, you're in the corner trying not to hyperventilate.
You see, John is marked as the Supervisor on the hundreds of job plans in your IBM Maximo installation. And the thought of manually updating them has been keeping you up at night.
Or, imagine another scenario. Your organization has just completed a successful implementation of an enterprise mobile asset management system. It's been tested thoroughly over a period of six months, and the stats are in. Mobile has created several efficiencies for your maintenance crews. While everybody else is celebrating, you're thinking about the dozens of maintenance job plans that are now inaccurate.
All those job plans allot time for maintenance workers to gather paperwork and print work orders, collect materials, and record the work performed in Maximo. But with the mobile implementation, those tasks are no longer relevant, or take much less time than before. Realistically, most of your job plans need to be a couple hours shorter.
I want you to take a moment and ask yourself: if the above scenarios (or something similar) were happening to you, how long would it take you to update all your job plans?
Why is it important to maintain the accuracy of your job plan data in your CMMS?
First, let's take a step back for and review why it's so important to update your job plans. It's not like this is a task that can be put off indefinitely or be allowed to "slip through the cracks". The fact is, job plan data is vital if you are going to run a successful maintenance Planning and Scheduling program.
Only when the job plan data is accurate, up-to-date, and complete, can you plan, schedule, assign, and forecast maintenance work effectively.
What if your data is outdated, inaccurate, or incomplete? Think of it like trying to put together a puzzle when a bunch of the pieces are missing or from a different puzzle altogether. You won't get a pretty picture.
Without solid data in your job plans, you could end up with schedules that have too much (or too little) work for your maintenance technicians – meaning they are over or under allocated. Or you might experience other scenarios that detract from your wrench time, such as materials or equipment not being available.
But here's the problem: most mainstream Planning and Scheduling tools make the process of revising or editing job plans slow and painful. Without easy-to-use bulk functions, Planners and Schedulers may need to manually update each individual job plan, simply to enter a minor change.
Fast and easy bulk job plan editing and revising for IBM Maximo
While there's no fast or simple way to mass edit or mass revise job plans in other tools on the market, it's a cornerstone of AKWIRE (Now part of Prometheus Planning & Scheduling). That's because the AKWIRE Visual Suite was purpose-built to tackle the most common tasks Planners and Schedulers face – making it faster, easier, and more efficient to complete their work and yielding better results.
Bulk revising and bulk editing mean that if a user has the correct permissions, they can search by any field for the job plans in question, select them all, and in a couple of quick clicks, all the changes have been made and are published back to Maximo.
Watch how it takes only seconds to bulk edit and revise these job plans – work that would take hours without AKWIRE.
Bulk edit job plans: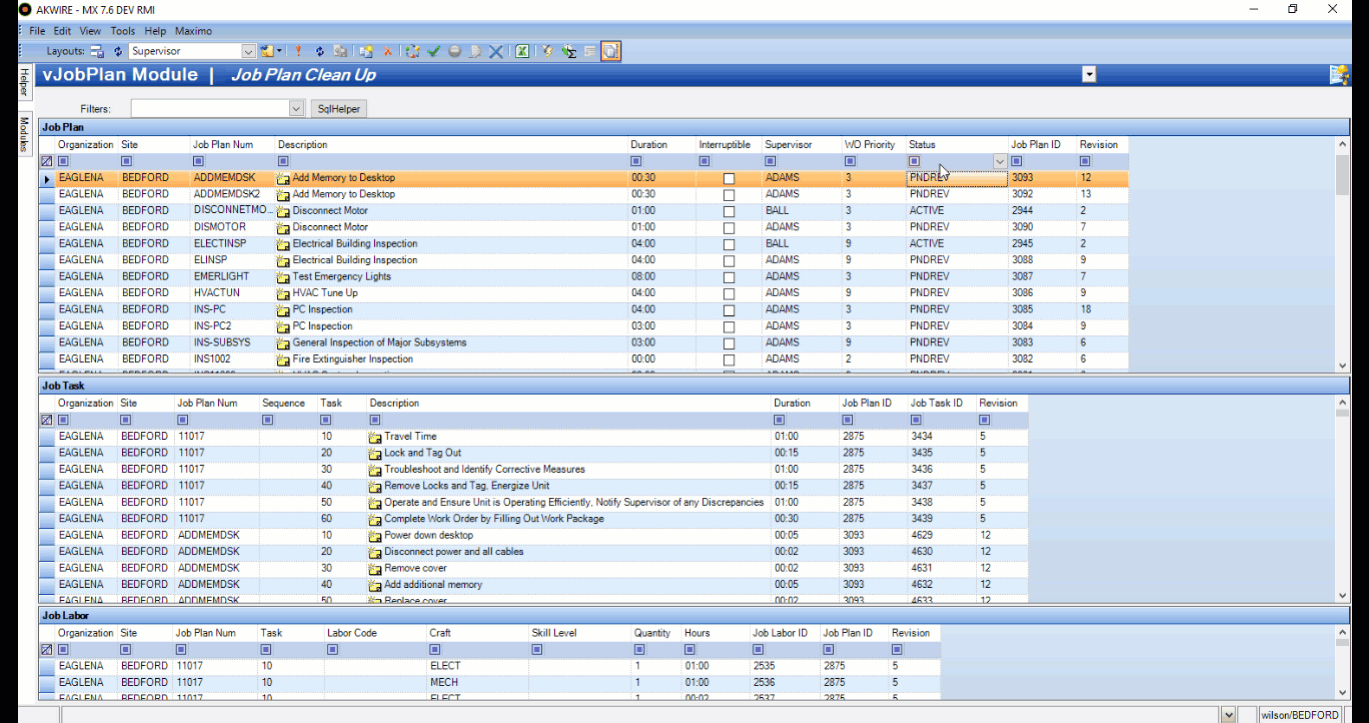 Bulk revise job plans: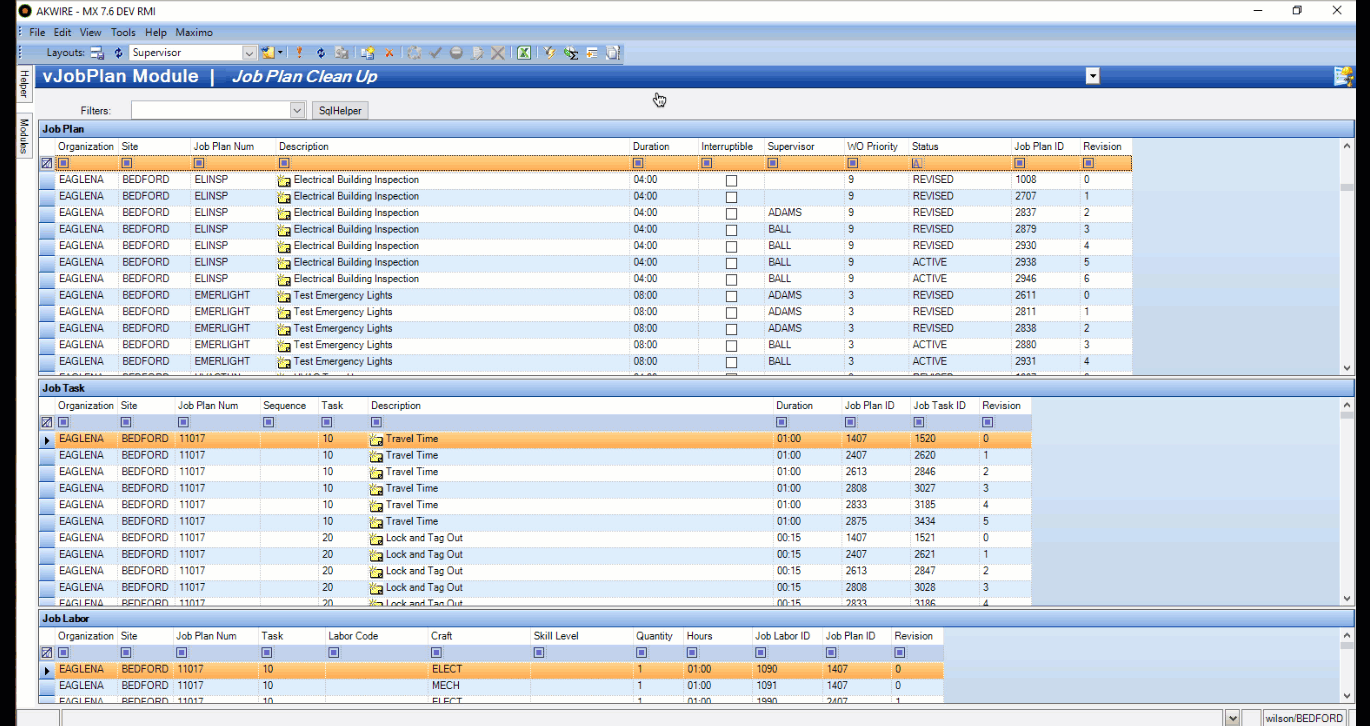 Streamlining the job plan revision/editing process without compromising security
But hang on. I can hear you guys in the back saying, "Yeah, bulk job plan editing and revising sounds great, but it won't work for us because we can't let just anybody edit or revise our job plans…"
For some Maintenance Planning and Scheduling teams, it's vitally important to strictly control who has the ability to revise and edit job plans. Depending on your industry, you may need to limit who has these abilities based on their training/skills, knowledge, seniority, or position in the organization.
For other organizations, it's not quite as strict. Being able to see the history of who edited or revised the job plan is sufficient – they just want their process to be faster and easier.
Regardless of which camp you fall into, you can have your cake and eat it too. Your Planners and Schedulers can enjoy the efficiencies of AKWIRE, while still maintaining the user roles and privileges assigned by the Maximo security administrators at your organization.
You can restrict revising and editing privileges to as many or as few people as you like, to stay in control of who is able to modify job plans and uphold the integrity of your data.
Other ways to improve your job plans data quality while bulk editing and revising
Bulk editing and bulk revising job plans are a vital feature for Maintenance Planners and Schedulers, but that's not the only reason they can benefit from a purpose-built job plan tool for Maximo. In the same intuitive manner that AKWIRE can make the mass editing/revising process fast and easy, it also makes the process of reviewing job plan data and finding discrepancies a snap.
With powerful sorting and filtering, Planners and Schedulers can quickly find all the job plans based on practically any criteria they can think of – for instance, every job plan that has Task ID '05 – Travel Time' associated to it. Every job plan with a particular person as the Supervisor. Every job plan with zero hour associated to it. You name it, they can find it and then, using bulk editing and bulk revising, they can fix it.
Lastly, Planners and Schedulers can also use the convenient side-by-side comparison of the estimated durations versus the actual durations in the same screen where they're doing all their other work. That makes it a heck of a lot easier to evaluate the two and make necessary changes on the fly.
Does your IBM Maximo solution help you save time?
So, ask yourself: when it comes to the important task of maintaining high quality job plan data, does your solution make it convenient, easy, and fast? How long would it take you to update all your job plans, if you had to tomorrow?