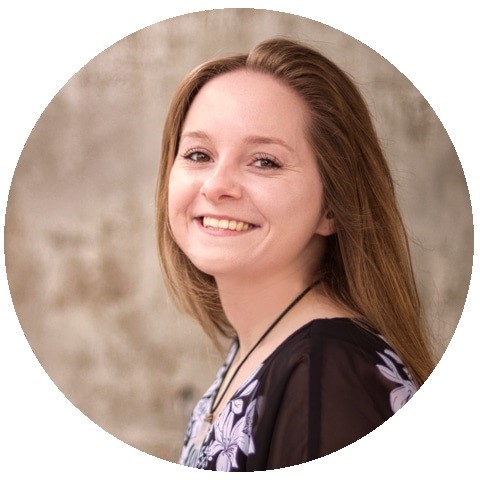 Author: Kyleigh Grace
CATEGORY:
Planning & Scheduling
August 16, 2021
Penn State's Excellent Facility Maintenance Planning & Scheduling Plan
In any organization, success is dependent on people with different personalities and backgrounds coming together for a common cause. As company sizes increase and more people are brought together, the environment can be primed for conflict—or collaboration.
Penn State University is an excellent example of people from different backgrounds coming together.
Penn State's Office of Physical Plant (OPP) is the facilities maintenance component of the university. Comprised of 1,300-plus members, various departments include a design and construction group as well as the facility resource and planning group.
Residing in the work control division, Shauna Nevel, Joe Dinardo, Joe Lonjin and Bill Steudler are part of the support group for the planning and scheduling team. Functioning behind the scenes of the OPP, Joe explained: "If everything works, we should be invisible."
Diverse backgrounds augment the Penn State maintenance team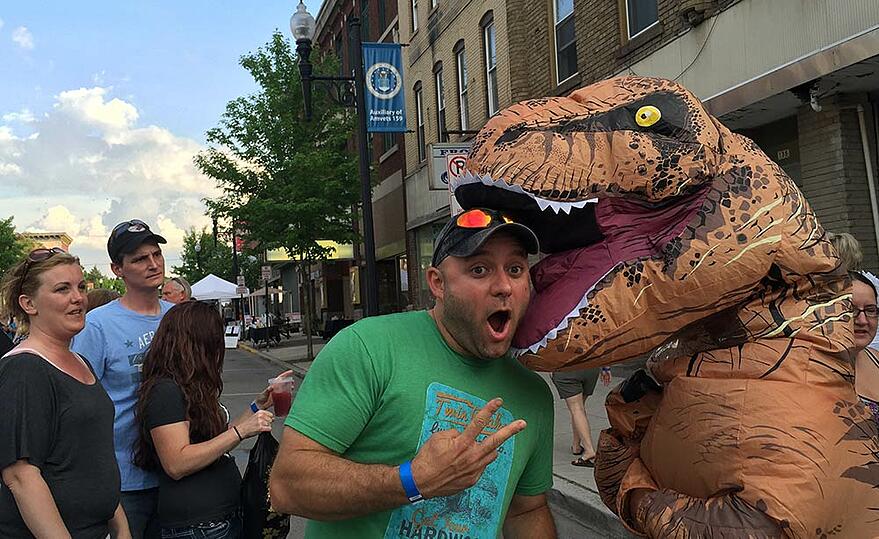 Joe's multifaceted career path includes an 15-month tour in Iraq while in the Army Reserves, followed by tenures in nanofabrication, safety management, and facilities management. He started working for Penn State in 1999 as a research and development engineer, progressing through various departments.
In 2012, he joined the OPP team as the Supervisor of Mechanical Services and Water Treatment. During this time, he was able to work with his father, who also was employed under Penn State's OPP umbrella. "We didn't work together directly, but we did interact," he recalled. Joe still works in the OPP, but has been a Maximo Business Analyst for the past two years.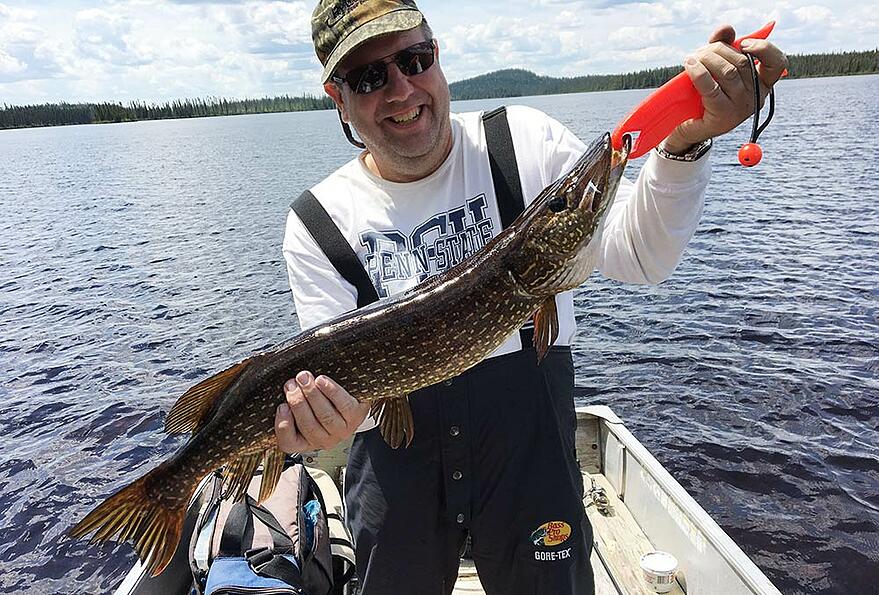 With a solid engineering background, Bill's career commenced as an environmental engineer for the New Jersey Department of Environmental Protection before transitioning to various engineering responsibilities in the chemical-processing environment while working for Croda. For the past 16 years, he has worked for Penn State's preventative maintenance program, currently providing support as the Maintenance Engineer.
In the work control group, Bill explained that part of their responsibilities are performing work reception where incoming work orders are processed into the planning and scheduling groups. "We manage the work orders, make sure the records are updated and that things are scheduled in time," Bill said.
Identifying the 'right things' to care for
Penn State's mission is three-fold: education, research and service. While education is the most visible component, research and service are also critical. The OPP touches on the needs of all three by ensuring that campus environments are safe and functional for the user communities.
Part of the OPP's objective is to be 'good stewards of the university resources,' including people and finances. Bill summed it up by saying, "We want to spend the right money on the right things at the right time."
With 933 buildings Penn State's University Park campus covering 8,556 acres alone, the OPP is responsible for maintaining:
79 acres of roof
31 miles of paved roads and streets
23 miles of paved walkways
8,060,000 square feet of janitored floor
703 general purpose classrooms and instructional laboratories
9,114 offices
354 elevators
11,000 trees
3,706 street and walk lights
Besides fire hydrants and extinguishers, the utilities division also maintains:
50 miles of water lines with 2,700,000 gallons of water produced/consumed daily
17 miles of steam distribution lines with 1,140 million pounds of steam generated annually
Additionally, Penn State has 24 Commonwealth Campuses with 785 owned and 34 leased buildings.
Consequently, it takes diligent attention to make sure construction and maintenance projects are attended to in a timely manner.
The multiple divisions that oversee those projects "are the consumers of the information that work control produces," Bill said.
Limitations of Penn State's previous planning and scheduling efforts
Historically, the OPP instituted a variety of different systems to handle planning and scheduling. Providing an overview of these systems, Joe said, "Penn State and the Physical plant as a whole had made several attempts throughout the years to improve processes and try different tools to help with that. Previous attempts at doing planning and scheduling weren't successful because the tools weren't right."
Penn State has been utilizing IBM Maximo software since 2001, beginning with Maximo 4.11. The system at the time had many different customizations that prevented them from upgrading and keeping the system updated.
However, university policy prevents departments from performing on unsupported systems and in 2012, they began the upgrade process to Maximo 7.5.
"One of our goals was to come out with an out-of-the-box product with configurations and no customizations so it's easy to keep updating versions," Bill explained. As they continued to migrate to the updated Maximo software, it became evident that they needed to have a solid planning group.
Although Bill said they always had planner/estimators, he jokingly referred to the division as 'little-p-big-e.' "They did a lot of estimating but little planning or execution of work."
Enhancing IBM Maximo software with Prometheus Routine Maintenance
Also during the process, they sourced different planning software options. Joe explained that they looked to see what needs Maximo could fulfill. "In this way the team found that Maximo fell short in providing an easy, intuitive, and visual approach to scheduling and that is what led us to AKWIRE [Now Prometheus Routine Maintenance]. The AKWIRE scheduler [Prometheus] is a great tool to enable the efficient business transaction of executing work," Joe said.
"We are trying not to add more enterprise systems or software, so we critique any new software needs and really try to force an intelligent decision on whether it is really needed, and provides a return on investment. AKWIRE [Prometheus] was chosen against these standards and provides us value every day."
Maximizing the Prometheus discovery workshop process
"One of the nice things about the AKWIRE [Prometheus] is that it's very configurable. You can adapt it to do things and meet your business needs." Bill said. "All in all, it's a very nice, streamlined solution for us."
He went on to note how quickly they were able to bring the scheduling software on board, working directly with Gerry Lamarche during the discovery workshops. He explained that they would meet during the day and in the evenings, Gerry would start configuring the software, which they could then review the next day.
Beginning the discovery workshops in July 2014, the system was fully configured with their database so rapidly that they were able to start using Prometheus for the master scheduling in August. "It was very quick," Joe said.
"That is not the standard in the business space as far as turnaround time. The speed and frequency of the iteration was unmatched in any of the other projects I've been involved in."
Bill underscored Joe's observations by calling attention to "the caliber of people that Prometheus employs and has at their disposal. They're just nice people to do things with and develop ideas. When we do have ideas, they're very responsive."
Large improvements in business processes and metrics
Looking back on earlier systems, Joe said that by employing the current methods, "we're seeing very large strides. The use of Maximo and Prometheus plays a big part in that being successful.
Joe Lonjin mentions productivity gains since implementing Prometheus with the Maximo CMMS at MUG Summit 2016.
As they move forward, Bill expressed his confidence in the current system. "This fits into our business process very well," he said "Now we're at the point of looking at the performance in each of these different aspects as far as: 'What is the quality of our planning? What is the quality of our scheduling?'"
In fact, they are currently evaluating metrics around scheduling compliance by asking questions such as: "'Are we actually getting the work schedule within the work constraint dates that the work order has? When we get the work orders assigned to a labor group, are they executing it in the time period that we expect?' We have some good leading indicators to show us how we're performing in real time."
Another challenge is in bringing other users on board to most effectively utilize the system. "There's improvement all the time as users become more comfortable," Bill said. "You take the wins when you can get them and you celebrate those a little bit."
"Now, we just need to develop the critical thinking aspect. If (the system) could do this for me… once you ask the question, you can find the solution. Generally, that question is the hardest thing."
'Do it Yourself' to 'Do It Together'
Joe highlighted the support they receive as a critical component in current success and in moving forward. "There's something I tell people frequently when it comes to the Maximo software systems. In our group, we are DIYers because we like to be able to do it ourselves."
"With Solufy [Now Prometheus Group], this changes from DIY to DIT. We do it together because we really have been very collaborative with them. They're not just handing Maximo solutions over the fence. It really is collaborative back and forth as we continue to learn things in Maximo and the AKWIRE [Prometheus] software."