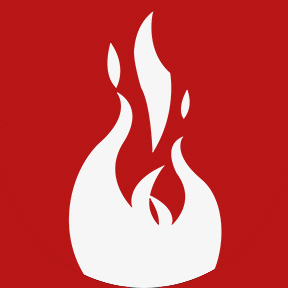 Author: Prometheus Group
CATEGORY:
Planning & Scheduling
August 04, 2022
How DTE Energy Saved Millions of Dollars in Time with IBM Maximo Tools
Some folks close to retirement just want to ride out the time before they can hit the golf course or start travelling. Not Jim Martin. As he approaches retirement, he's been working tirelessly to create lasting change – and get the Planning and Scheduling departments at DTE Energy on a path to sustainable, continuous process improvement. And in so doing, he's building a culture of never settling for the status quo.
DTE's challenges were not unlike those I've seen with many other prospects and clients. Virtually everyone I speak with acknowledges that they have an urgent need to fix their maintenance Planning and Scheduling processes, because the inefficiencies are affecting profits in a big way. When I sit down to talk about improving their Planning and Scheduling processes, I often hear that their tools don't meet their needs. So, many of them end up reverting to old standbys like Excel just to get the job done.
But those workarounds aren't sustainable. When Planners and Schedulers aren't equipped with the right tools, it can cost millions – in dollars and in hours. And nobody has time or money to waste.
‍
An Urgent Need For the Right Planning and Scheduling Tools
As the Project Manager of Maintenance Improvement, Jim knew the way things were in the Planning and Scheduling departments at DTE was holding them back – and impacting the bottom line in two main ways:
When it takes too long to create a schedule, Planners and Schedulers have less time for other critically important work.
Creating effective maintenance plans and schedules is an art and a science; but it shouldn't be needlessly time-consuming. Outmoded technologies and inconsistent practices were forcing DTE employees to do much of the work manually.
So, DTE staff were spending the majority of their time in applications building schedules. As a result, they had less time to do high-value work out in the field, such as evaluating job performance. Jim and his team were working hard to revise the processes and protocols to iteratively improve the efficiency of the Planning and Scheduling department – but they knew they needed to provide staff with the right tools to be able to get more done in less time.
Without the right tools, Planners and Schedulers cannot optimize technicians' wrench-on time.
When Planners and Schedulers have the right tools, they have new capabilities to view and work with the data. This means they're better able to build optimal schedules, maximizing the efficiency and effectiveness of the maintenance technicians. This can help to save maintenance costs and reduce expensive downtime. Proper Planning and Scheduling means technicians get more maintenance work done in the same amount of time, which means the organization is getting better value for their maintenance dollars.
Jim and his team knew that by equipping the Planning and Scheduling department with the right tools, they would gain the visibility necessary to optimize wrench-on time and maximize the maintenance resources.
Time is money and Jim knew that many of the challenges DTE was facing were costing them too much time. This is the story of how Prometheus Routine Maintenance helped to get the DTE team aligned, in control, and working efficiently.
‍
The Challenges DTE Energy Faced With Planning and Scheduling Maintenance
DTE Energy has more than 10,000 employees. They have utility and non-utility subsidiaries involved in a range of energy-related businesses – and that includes six power plants, one non-regulated unit and an EES Coke facility coming online. As you can imagine, Planning and Scheduling such widespread operations is no small feat.
The challenges they faced included:
1. Scheduling Compliance
The time-consuming nature of their scheduling processes made it difficult for the team to meet scheduling compliance. They also couldn't report on scheduling compliance because they did not have the ability to take a baseline snapshot of the weekly schedule.‍
2. Lack of Visibility
DTE employees had difficulty seeing what work was scheduled, in progress or complete. Finding this information took time and it was difficult to confirm its accuracy.‍
3. Inefficient and Ineffective Resourcing
It was tough for DTE staff to share personnel between crews because they did not have an accurate view of the availability of resources.
4. Out of Control Backlog
A years-old backlog contained many duplicate or out-of-date work orders. It was repetitive, tedious, and time-consuming for staff to try to sift through it.
5. Inefficient Use of Time
Scheduling work on a work order by work order basis took up too much of the Planning and Scheduling team's time.
‍
Choosing Prometheus Routine Maintenance: Assessing Maintenance Planning and Scheduling Software Solutions
Jim assembled a diverse committee of Maximo users from across the various plants. They developed a series of Work Management Procedures and Process Maps to bring consistency and scalability to DTE's many plants and facilities and define a streamlined, consistent use of the Prometheus solution across all business units.
Then, they evaluated different Planning and Scheduling software toolsets.
"Prometheus Routine Maintenance had every feature we wanted, and some we hadn't even thought of yet." – Jim Martin, Project Manager, Maintenance Improvement.
Choosing Prometheus Routine Maintenance was easy. From the first demo, Jim says the DTE team was impressed with the way Prometheus was built for the real-world work of Planning and Scheduling. They knew it would be easy to use, flexible, and that they'd gain the ability to work with large amounts of data in one schedule. All that, and the implementation itself would be painless.
So, implementation and training began – with more than a little enthusiasm. Jim recalls that during Prometheus training, the team was supposed to go out for lunch. Instead, staff asked if they could play with the software and try building a schedule. "They were so excited about it," remembers Jim, "that they turned down a free lunch."
And all that excitement was well-merited. DTE implemented some powerful tools from the Prometheus to help DTE overcome their challenges.
So, what exactly were the solutions DTE put in place? Were they able to find the right tools that were made for the time-consuming challenges their staff faced on a day-to-day basis? How did they resolve their backlog issues, reduce time to schedule, and get better insight into their resource availability?