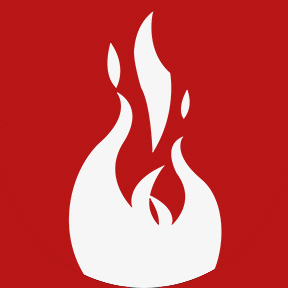 Author: Prometheus Group
CATEGORY:
Planning & Scheduling
August 09, 2022
How Using the Right IBM Maximo Tools can Slash Scheduling Time By 90%
When you're a natural born problem-solver with a passion for helping people, you don't mind "digging in the weeds" if it'll help you get to the answers.
And that's why Evan pretty much lives in those "weeds" – that's where the data is. That's where the truth is. And only by fully understanding the problem, can you hope to devise a workable solution.
Now the Maintenance Systems Manager at a major aviation engineering firm, Evan has had four roles in nearing four years at the company. He started as a Planner /Scheduler, and quickly became an Acting Supervisor. In his current role, Evan analyzes maintenance data and analytics for costs, parts consumption, and reliability efforts at one of their R&D facilities.
Building a career in innovative tech
After high school, Evan graduated with a degree in Electronics Engineering Technology. From there, he built a career in various electronics technician roles, until he discovered industrial automation and instrumentation.
It was then that he first began working for Environmental Tectonics Corporation (ETC), a pharmaceutical autoclave/sterilizer manufacturing company. Working as a Factory Service Controls Technician, Evan traveled across the United States and to international destinations, performing troubleshooting, repairs, and calibrations – digging deep, spotting root causes, and finding solutions to problems.
Eventually, he transitioned to a job that required less travelling, becoming a Production Equipment Maintenance Technician at Kværner / Aker Philadelphia Shipyard, which builds ocean-going container and oil tanker vessels. There, he was troubleshooting CNC and PLC-controlled, automated industrial manufacturing equipment, including advanced multi-axis robotics systems and moving into management roles as well.
Later, he was promoted to Automation Coordinator increasing equipment thru-put, efficiency, and accuracy while reducing downtime and operational costs. Evan also performed Maintenance Planning and Scheduling duties while also filling in as-needed for the Maintenance Supervisor of the same maintenance team he worked within – and this last role, in addition to the experience behind him, opened the door to the next step in his career.
Joining an R&D planning and scheduling team
Evan recalls his first days on the job as nothing but exciting. "With my background in industrial electrical engineering, this firm is considered the place to be. Having the opportunity to work here is incredible. It's always an inspiration."
As the Supervisor of the Planning and Scheduling department, Evan oversaw four Maintenance Planners and did all the scheduling himself.
"We were using Excel for scheduling," Evan recalls. "Maximo reports into Excel without all of the needed information. So, this led to a lot of manual copy/pasting on my part to fill in the blanks. I would export the data, compare it, copy and paste it, and do it all over again. It was time-consuming, repetitive, and I had other priorities I needed to get to."
"Nobody has time to waste. We needed a Planning and Scheduling toolset that was going to help us do two things: optimize the time of our technicians, and free up the Scheduler's time, so that I could spend more time on the highest priority work."
Streamlining maintenance planning and scheduling in Maximo
Evan was finding it increasingly inefficient to do all of their Planning and Scheduling in Excel. "It was taking about 20 hours a week to do it all," he recalls. "I wanted a more effective and less time-consuming way to get the same work done, so that I could spend more time on high-value tasks, like analysis and strategy."
"In a previous role I held at another company, I'd been to a site that had AKWIRE [Now Prometheus Routine Maintenance]. The Planner I spoke with was practically bragging, she was so happy with it. And there I was, spending way too much time in Excel and I knew there had to be a better way. So, I called up my contact and got some information."
Though Prometheus Routine Maintenance is a robust toolset that met many of their needs out-of-the-box, Evan says one of the best parts of implementing Prometheus was working with the Prometheus team to really configure the software for this facility's unique challenges and needs.
"Working with Richard and Keith was great," says Evan. "I really felt like they listened to the issues we were facing and got a deep understanding of exactly what we were trying to do. The features and dashboards that we now have automate much of the scheduling process and make it way more effective."
"What used to take me 20 hours a week now takes 2-3 hours. We've achieved about a 90% time savings."
Continuous learning, continuous improvement
All the while, Evan has continued learning – but it's required a fair deal of flexibility and persistence to continue his education while also working full-time and being a husband and father to boot.
He started his Bachelor's degree in Robotics Programming, but has strategically changed majors over the years to reflect his career path. "In May 2018, I graduated from Wilmington University with an A.S. in Applied Technology with Summa Cum Laude honors. Shortly, I will achieve my Bachelor of Science in Applied Technology with a minor in Human Resources Management," Evan says.
Outside of post-secondary, he also took various robotics troubleshooting and programming classes through ABB Robotics and PLC troubleshooting and repair courses during the 11 years he worked at the shipyard.
And that's not to mention the various training programs Evan has been through during his years at his current company, such as Maximo training, leadership skills courses, and Six Sigma Green Belt Certification and working on his Black Belt, to name a few. "If you want to build a career that is fulfilling, not only do you have to find what you're passionate about, but you have to be committed to getting better. You can never quit learning," Evan says.
"That's the advice I'd give other maintenance professionals: keep learning. The bad financial climate in 2010-2011 was tough for many Americans, myself included. But I was fortunate to bounce back quickly after being laid-off, in large part, I think, because I never stopped learning and developing my skills."
Incredible results for IBM Maximo
When he's not analyzing data, working through Maximo challenges, or studying for his degrees, you'll find Evan with his wife and two sons out on the boat, and relaxing as a family. He enjoys fishing, working on his project car with his youngest child, and volunteering as a board member for his local HOA. And shortly, you'll find him heading to another of his firm's locations to oversee the implementation of Prometheus at one of their high-volume production facilities.
That's right. The results Evan and his team have accomplished by implementing Prometheus are so successful, that they're going to implement Prometheus at a second facility.
In addition to the huge time-savings, what else were Evan and his colleagues able to accomplish by implementing Prometheus Routine Maintenance? Download the case study to find out.