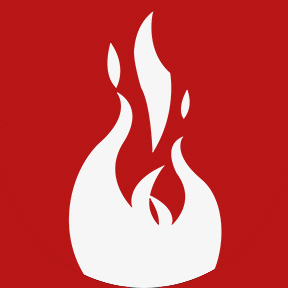 Author: Prometheus Group
CATEGORY:
Prometheus News
March 27, 2023
Prometheus Group Launches Prometheus APM, Acquires Atonix Digital
RALEIGH, NC, March 28, 2023 – Prometheus Group is excited to announce the launch of the newest addition to the Prometheus Platform, Prometheus APM (Asset Performance Management), in conjunction with the acquisition of Atonix Digital.
AtonixOI (now Prometheus APM) was originally built by Black & Veatch, a leader in the construction and engineering industry with over 25 years of software development experience. Today AtonixOI is used by hundreds of industrial sites, including manufacturing, power generation, chemical, oil and gas, as well as water treatment plants. The solution monitors hundreds of thousands of assets, allowing operators to predict issues or failures before they happen.

Prometheus Group will enhance AtonixOI by integrating it into their operations and maintenance platform, allowing organizations to gain additional savings and operational efficiencies from their asset data. As part of the Prometheus Platform, Prometheus APM will go beyond predictive analytics into prescriptive maintenance by integrating with a company's asset registry in their EAM/ERP system and enabling actionable resolutions. Through automated tracking and analysis, Prometheus APM helps organizations avoid equipment failures and unplanned outages, positively impacting their reliability, safety, and bottom line.

"We're very excited to launch Prometheus APM today. By connecting the technology developed by engineering powerhouse Black and Veatch with our plant maintenance solutions, we will make APM more accessible and more relevant than it has ever been," said Eric Huang, Founder and CEO of Prometheus Group.

With native integration to the Prometheus Platform, Prometheus APM is a natural extension of the Prometheus Platforms' existing best in class solutions helping asset-intensive industries streamline their operations and manage their assets more efficiently, effectively, and safely.

"Many customers today rely on our APM solution to monitor and analyze their assets to address issues that save their organizations hundreds of thousands to millions of dollars per year," said Atonix Digital. "As a part of Prometheus Group's Platform, the combination will drive even greater savings and efficiencies."
For more information on Prometheus APM, visit Prometheus Group.


About Prometheus Group
Prometheus Group is a leading global provider of comprehensive and intuitive plant maintenance operations and optimization software, with a broad platform of solutions addressing the unique idiosyncrasies and requirements of heavy asset operators. Prometheus Group's interconnected platform allows changes to be communicated in real-time across an organization, improving manpower efficiency and driving production uptime.
Learn more about Prometheus Group and get connected on LinkedIn.


About Genstar Capital
Genstar Capital is a leading private equity firm that has been actively investing in high quality companies for over 30 years. Based in San Francisco, Genstar works in partnership with its management teams and its network of strategic advisors to transform its portfolio companies into industry-leading businesses. Genstar currently has approximately $33 billion of assets under management and targets investments focused on targeted segments of the financial services, industrials, healthcare, and software industries. Learn more at gencap.com

About Atonix Digital
Atonix Digital was launched in 2018 as a wholly owned subsidiary of Black and Veatch, and in 2021 was sold to become a standalone entity. Atonix Digital develops and offers a portfolio of products that help simplify asset management by putting your data to work – to optimize performance, improve reliability and efficiency, detect emerging risks, and provide an easily justifiable return on your investment. Learn more at atonix.com
Software Equity Group (SEG) served as the exclusive advisor to Atonix Digital.