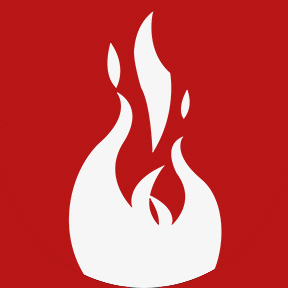 Author: Prometheus Group
CATEGORY:
Prometheus News
August 18, 2021
Prometheus Group Acquires Solufy Information Technologies & DataSplice
ORIGINALLY PUBLISHED ON BUSINESS WIRE ON 10/2/2018 - Prometheus Group, an industry leading provider of easy-to-use purpose-built software to heavy asset operators for optimizing plant maintenance operations, announced the acquisitions of Solufy Information Technologies, Inc. and DataSplice, LLC, in separate transactions. Solufy is an Ottawa-based provider of the most comprehensive suite of planning and scheduling applications for IBM's Maximo EAM system. DataSplice is a Fort Collins, Colorado-based specialist in mobile applications for EAM systems, primarily for Maximo.
"Solufy and DataSplice each combine deep domain expertise – Solufy in maintenance planning and scheduling and DataSplice in mobile work execution – with an established presence in the Maximo ecosystem," said Eric Huang, founder and CEO of Prometheus Group. "These acquisitions continue to build on our strategy of providing a completely unified planning, scheduling and work execution platform for plant maintenance operations across any technology environment."
"Maximo has one of the largest customer bases in the EAM market and we're excited to offer an integrated suite of applications on a common platform to help companies maximize their return on investment from their EAM system. Customers will be able to utilize the Prometheus platform to drive operational excellence across all aspects of their plant maintenance operations from routine maintenance through complex shutdowns and turnarounds" added Jeff Kinard, Prometheus Group's VP of Professional Services.
The combined company will use the Prometheus Group name and will be led by Mr. Huang. Mario Boileau, co-founder and CEO of Solufy, and Gerry Lamarche, co-founder and VP, Operations of Solufy, will remain with the company, each in the role of Director of Planning & Scheduling – Maximo. Scott Kunze, founder and CEO of DataSplice, will also remain with the company as Director of Mobile – Maximo.
"Gerry and I are looking forward to partnering with Prometheus Group to continue building world-class solutions for our customers. This combination will allow us to leverage Prometheus Group's scale and expertise to deliver a more comprehensive set of solutions to the market," remarked Boileau.
"DataSplice was built around integrating customer systems in a seamless fashion and providing users with intuitive applications to execute work in the field. Prometheus Group shares a similar heritage, which makes the combination a natural continuation of what we've built," added Kunze.
Terms of the acquisitions were not disclosed. Solufy was advised by Sampford Advisors and Borden Ladner Gervais LLP. DataSplice was advised by Sampford Advisors and Outside GC, LLC. Prometheus Group was advised by Paul Hastings LLP and Stikeman Elliott LLP.
About Prometheus Group
Prometheus Group is a leading global provider of comprehensive and intuitive plant maintenance operations and optimization software, with a broad platform of solutions addressing the unique idiosyncrasies and requirements of heavy asset operators. Prometheus' interconnected platform allows changes to be communicated in real-time across an organization, improving manpower efficiency and driving production uptime.
About Solufy
Solufy is an Ottawa-based software company that has successfully developed and commercialized a solution for enhancing and simplifying planning, scheduling and data management in IBM's complex enterprise asset management (EAM) solution Maximo. Over the last 10+ years, the Company has focused solely on perfecting its AKWIRE Visual Suite for Maximo, which today is known across the Maximo community as the best of breed planning and scheduling tool.
About DataSplice
DataSplice is an industry leading enterprise mobile platform solution provider, enabling companies to easily integrate their enterprise asset management systems with mobile devices, providing users the ability to access, view and update data from multiple sources on a single device. DataSplice provides mobile platform solutions for integrating IBM Maximo, Oracle EAM, SAP PM and ArcGIS.