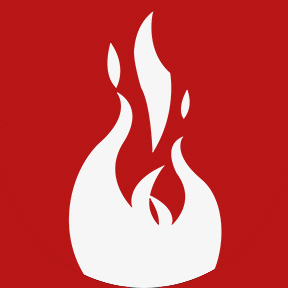 Author: Prometheus Group
CATEGORY:
Prometheus News
November 22, 2022
Prometheus: The #1 Fastest Growing Software Company in the Triangle
At this year's Triangle Business Journal Fast 50 Award celebration, Prometheus Group was announced as the fastest-growing software company in the Triangle. The Triangle Business Journal selects winners amongst privately held companies throughout the Triangle.
The Triangle's technology community is constantly growing, and we are excited to be a part of the growth. Prometheus Group is proud to attribute this growth to the expansion of our platform and the expansion of our team.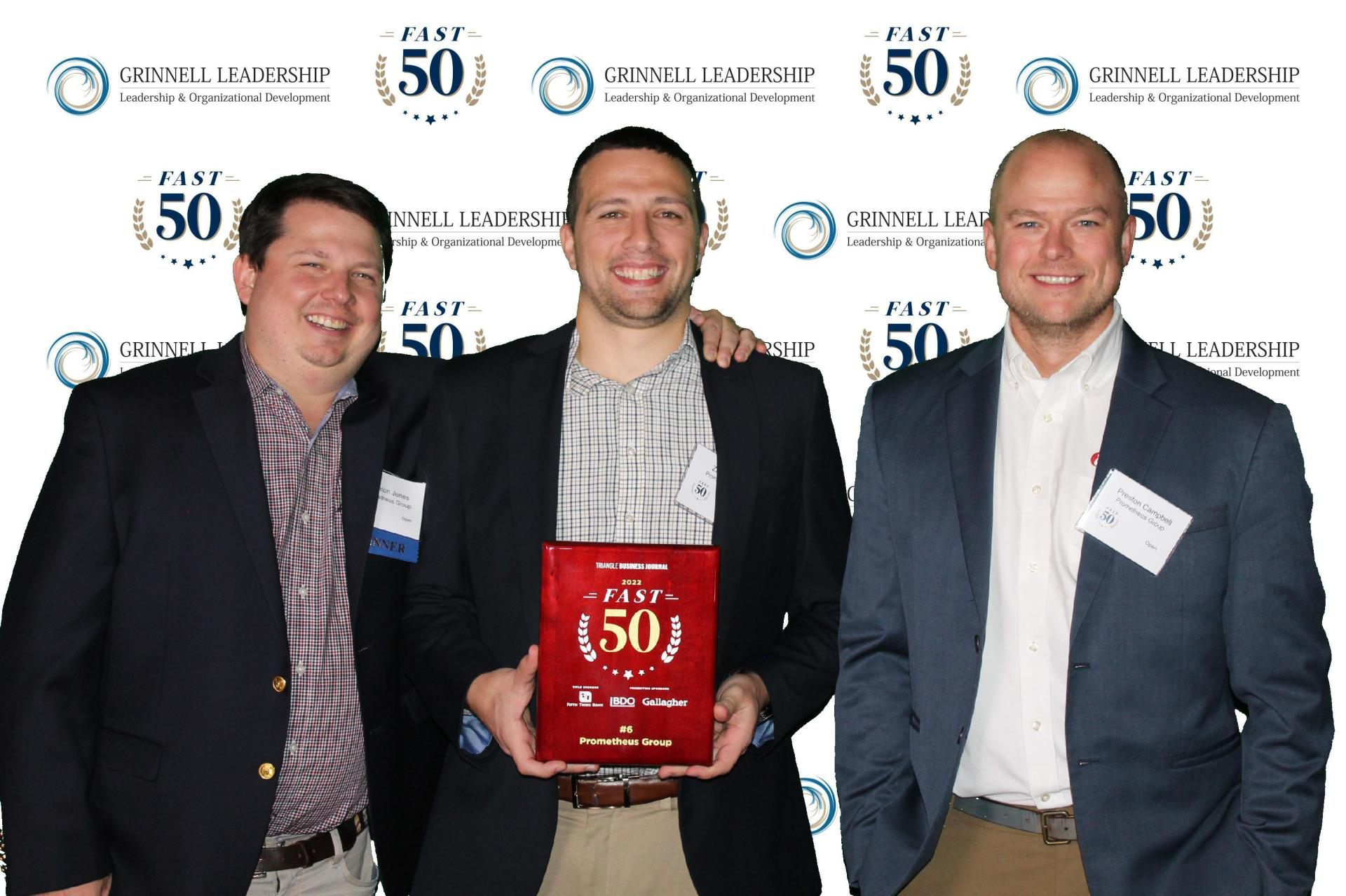 At this year's 30th Fast 50 Award celebration, Prometheus group was represented by Zane Grasso, VP of Software Development, Preston Campbell, Managing Director of Master Data, and Benton Jones, VP of Professional Services.
Preston Campbell commented, "We're excited for Prometheus to be recognized as the fastest growing software company in the Triangle. This is our 11th year in a row of being on the Fast 50 and it's a great way to highlight the growth our team creates year over year."
We are actively hiring all positions and look forward to adding even more talented individuals to the team in 2023! If you are interested in joining our growing team, check out our open positions today.
Maintaining a Culture Focused on Growth and Service
At Prometheus Group, we have grown a lot in 2022 and we are excited to keep growing in 2023. In 2022, we acquired RiskPoynt, S&V, and LUCY. In the process, we also gained additional Prometheans and we grew our platform to better serve our customers.
These acquisitions have allowed us to expand our platform further in the Environmental Health & Safety and Capital Project spaces. Each of these solutions directly integrates with our other solutions to provide seamless real-time updates and increased efficiency for our clients.
A core theme of every Promethean is the desire to provide top-tier service to our clients to solve their enterprise asset management problems. Our platform now includes eight modules and we now offer a CMMS solution as well.
Sustaining a Culture Focused on Fun and Teamwork
Amidst all of this growth and hard work, the Prometheus team has also played hard along the way too.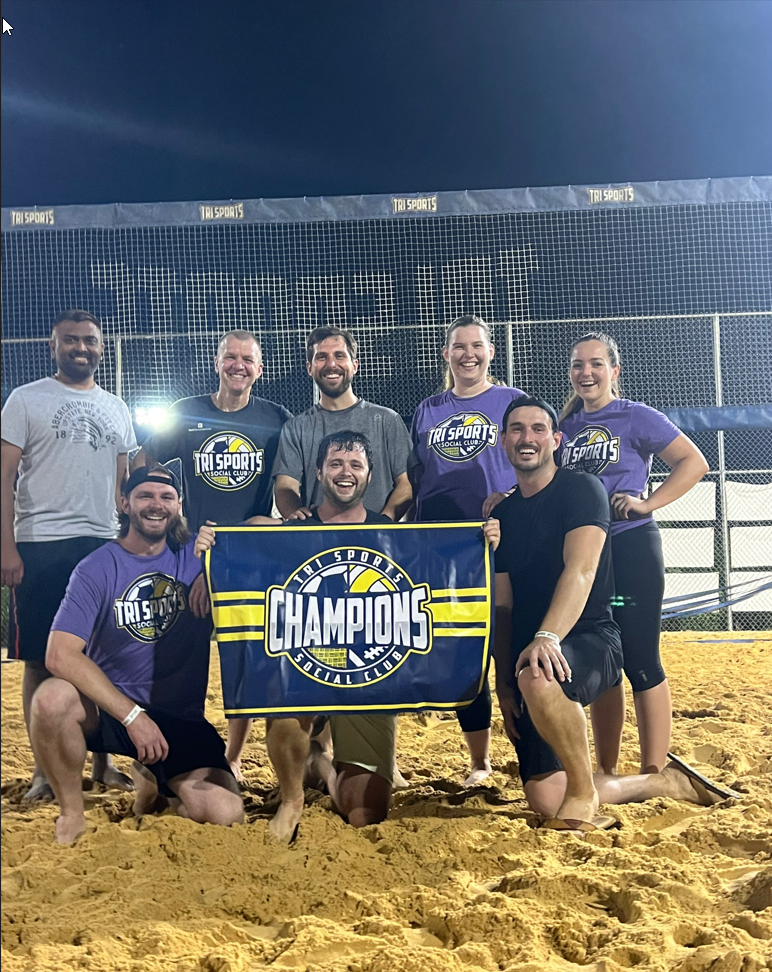 When the team is not assisting customers with asset management solutions, they are building team spirit on the volleyball field or building healthy competition in Prometheus Group's fantasy football league.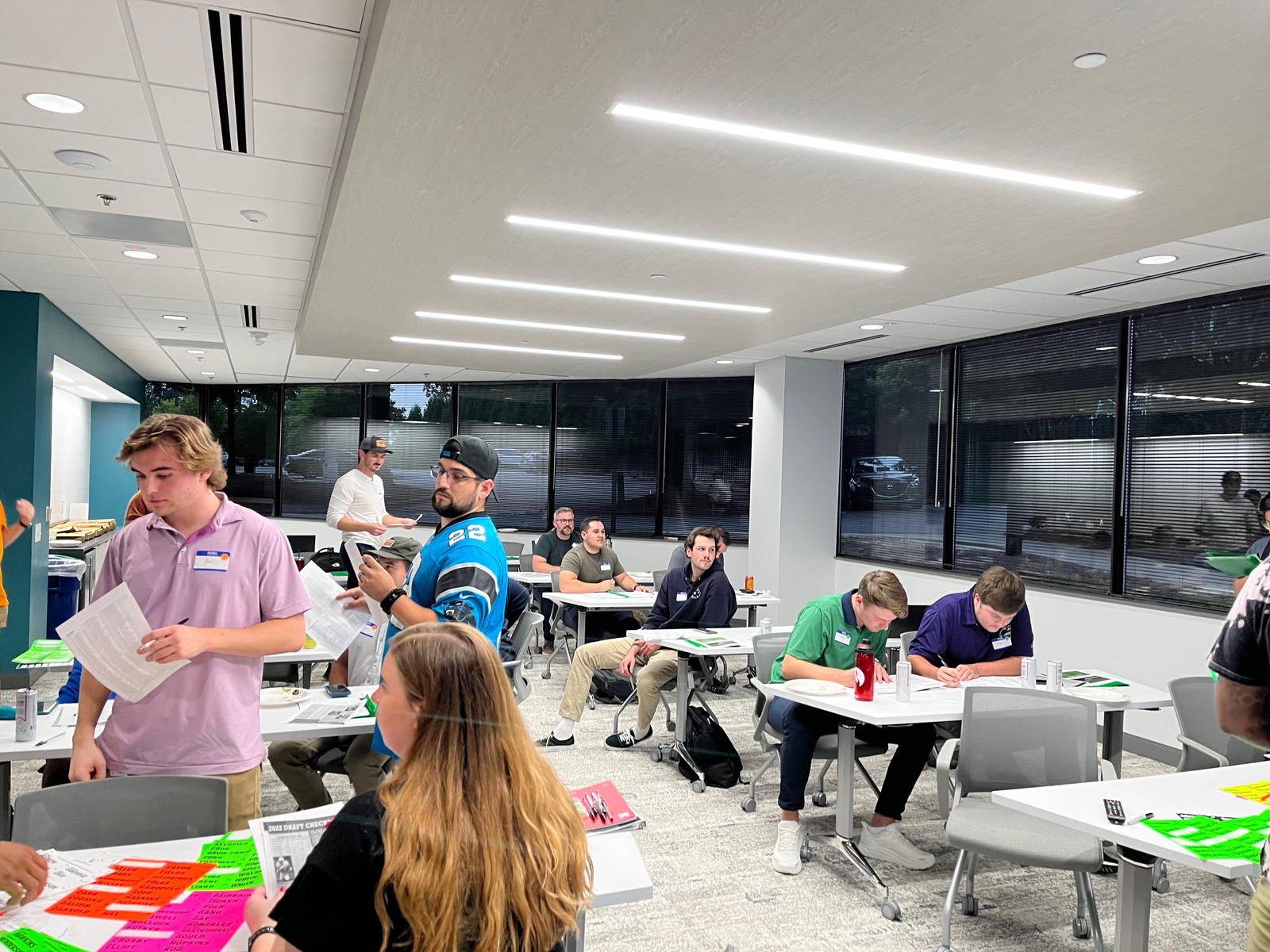 The PG team also had some fun dressing up for PG's Halloween costume contest.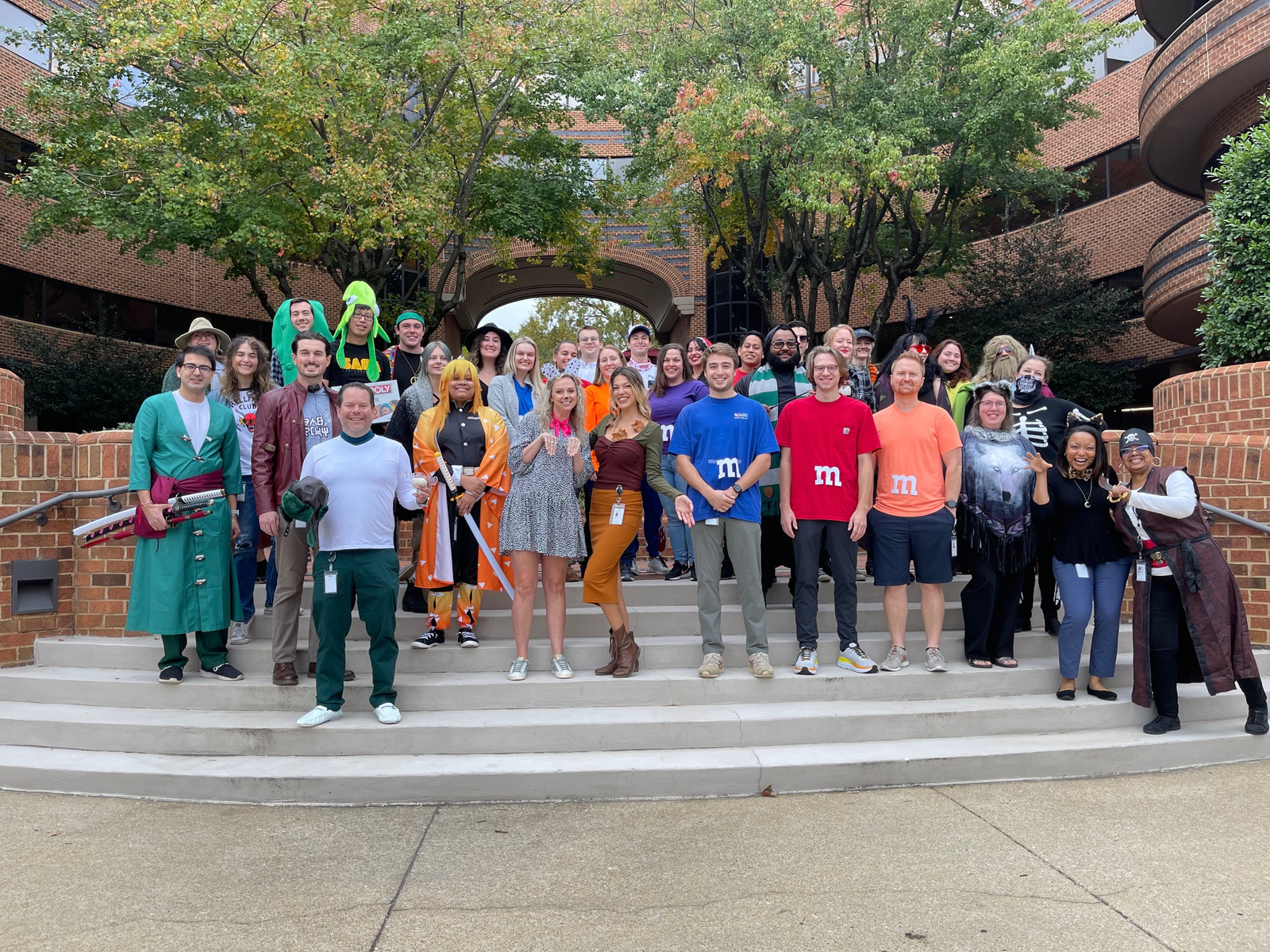 Prometheus Group is excited to end this year on an amazing note with an awesome team to support our mission of offering world class maintenance and enterprise solutions to customers across essential industries like Oil & Gas, Mining & Metals, Utilities & Power Generation, Chemicals, Public Sector, Pharmaceuticals, Food & Beverage, Pulp & Paper, Manufacturing, and Facilities Management.
‍
Thank You To All of Our Prometheans and Customers
Prometheus Group's growth would not be possible without our amazing team and our fantastic customers. We are excited to welcome another year with all of you!
Reach out to us to learn more about joining our growing team or getting our suite of enterprise asset management solutions today.