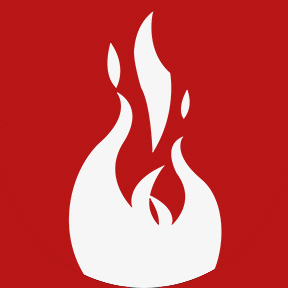 Author: Prometheus Group
CATEGORY:
Maintenance & Reliability
August 09, 2022
Quality Management 101: An Enterprise Maintenance Professional's Guide
Most – if not all – enterprises stand behind the quality of their products or services. Quality is everything. It's their reputation. It's their brand. It's what keeps them in business. To this end, they implement Quality Management (QM) processes, which ensure that their products and services are consistent and meet their customers' expectations.
As Enterprise Maintenance professionals, CMMS Administrators, Planners, Schedulers, Supervisors, and Managers of Reliability, we all play a part in the quality output of our organizations.
In the first article of this two-part series, we'll explore the principles of QM, provide a general overview of the most popular QM methodologies, and look into how our work in Enterprise Maintenance directly affects QM processes and success.
A brief overview of Quality Management
Quality Management includes the set of processes that define the target product or service quality, along with the means to ensure that those quality standards are met. Most of us are familiar with the popular ISO9001 QM standard, which defines the procedures that lead to high quality products or services.
Beyond specific Quality Management standards, these processes generally involve inspections, preventive and corrective activities, follow-up actions, as well as continuous improvement methodologies. These activities can be classified in four main types:
Quality planning
Quality assurance
Quality control
Quality improvement
A large aspect of QM, therefore, is the continuous monitoring of the production processes, with key elements being condition monitoring and condition-based maintenance processes. And that's how Enterprise Maintenance comes into play in the world of Quality Management.
How does Enterprise Maintenance influence Quality Management?
In fact, Enterprise Maintenance influences virtually all quality management activities and goals. Let's take a closer look.
Preventive Actions: Enterprise maintenance involves preventive and predictive maintenance activities, which aim to decrease unplanned, reactive maintenance and unscheduled downtime. Because reactive maintenance activities remedy problems after they occur, it likely means the machinery operated in a faulty mode for some time and the quality of operations was less than optimal. To avoid reactive maintenance, maintenance engineers attempt to prevent failures using predictive root cause analysis on machine data. Preventive maintenance activities help to predict products or service quality, by detecting equipment malfunctions or failures more quickly.‍
Corrective Actions: Enterprise Maintenance comprises regular field service and repair operations, which aim to correct equipment malfunctions. The latter can cause product irregularities and, in some cases, services interruptions. As such, corrective maintenance plays an invaluable role of resolving issues that have occurred quickly. However, Enterprise Maintenance continues to move towards preventive actions and methodologies, such as replacing components as they approach their end-of-life as predicted by the manufacturer, but before they actually break or stop functioning.‍
Inspections: Maintenance professionals oversee regular inspections of the status of assets, machines, and equipment to ensure that equipment is functioning properly. Regular inspections help maintenance teams to confirm that the machinery is operating without problems, so that optimal production operations continue.‍
Continuous Improvement: Today, Enterprise Maintenance activities strive to either prevent or predict equipment failures. To this end, they collect, analyze and act on data about machines and industrial processes to understand how they work, predict when the equipment is likely to fail, and take action before failures occur.
Moreover, they try to continually improve this understanding by exploiting past data and experiences. In every production cycle, more data about the equipment becomes available. Therefore, with every production cycle, maintenance teams can continually improve their knowledge about the equipment, as a means of fine-tuning their maintenance processes.
Overall, Enterprise Maintenance activities are deeply intertwined with Quality Management. Enterprise Maintenance ensures the proper functioning of machines and equipment, which directly affects the quality of the products and services produced.
Enterprise Maintenance and QM methodologies
As such, when enterprises implement QM methodologies and best practices, for instance, Six Sigma or Total Quality Management (TQM), they often include elements of Enterprise Maintenance, too.
Six Sigma is a scientific methodology that targets product or service perfection (i.e. perfect quality) from the customer's perspective. Six Sigma combines traditional tools and statistical analysis into structured QM programs.
A Six Sigma structured QM program will set concrete targets in terms of:
Reducing waste
Reducing variations in the quality of products or processes
Improving performance.
Increasing customer satisfaction
Enterprise Maintenance activities such as Predictive Maintenance programs can be part of a Six Sigma approach to Quality Management. For example, in a Predictive Maintenance program, the maintenance team may keep track of the equipment and production inputs (e.g., production orders, source materials, targeted quality levels) that lead to certain production outputs (e.g. produced parts per hours, the equipment uptime and the Overall Equipment Efficiency (OEE)).
In particular, maintenance experts will use the historical data to predict the outputs associated with the given inputs. In cases where the Predictive Maintenance program is part of a Six Sigma process, the Six Sigma team will attempt to control the inputs to minimize the variations of the process and drive excellent quality for all the products produced or services offered.
And as part of the continuous improvement processes, production managers, plant managers and business managers monitor the inputs and outputs to drive improvements in OEE and overall product/service quality.
Total Quality Management (TQM) and Total Productive Maintenance (TPM)
Total Quality Management emphasizes a holistic approach to QM that shifts the focus of quality from a pure operational discipline to a major concern for the entire organization. TQM requires all stakeholders and employees in the organization commit to continuous improvement, usually with team activities that increase customer satisfaction, lower costs and improve product/service quality. TQM is an umbrella term that comprises all types of activities that affect quality, including enterprise maintenance activities.
Likewise, Total Productive Maintenance (TPM) is also a holistic school of thought that acknowledges the value and importance of Enterprise Maintenance for QM.
In practice, a TPM approach strives to:
Reduce or even eliminate breakdowns
Eliminate slow running and stoppages of equipment
Maximize the life expectancy of equipment
Reduce waste
Minimize equipment costs
Achieve zero defect production
Similar to TQM, it engages all employees of the company across the different levels of the organizational chart, while assuming 100% involvement and commitment of equipment operators.
TQM and TPM have many similarities, such as the need to involve and empower employees, the use of benchmarking and continuous improvement processes, as well as the commitment to similar goals such as perfect quality, cost-efficiency and elimination of defects. But, TQM has wider goals, is quality oriented and software based, while TPM focuses mainly on hardware and equipment.
How is QM changing in the era of Industry 4.0 and ever-increasing digitization? Read part 2 of the series.