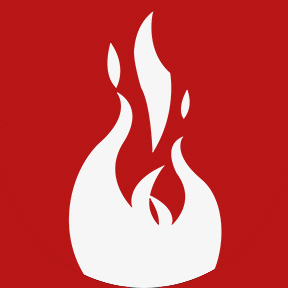 Author: Prometheus Group
September 08, 2022
Signs You Have a Master Data Problem
It's just about spring, which means it's time to clean house. What should be on the to-do list for your organization? Data cleansing.
Why "Master Data Project" Plans Fail
Resolutions are hard to keep. We all blaze into the new year with the best of intentions, but our resolve normally wanes within a few weeks (hello February). It's no different for most traditional master data management (MDM) solutions.
Let's back up for a moment first, though, and consider what exactly master data is. Put simply, your organization's master data is a set of terms and rules that define and describe your business objects.
Lurking under that definition, though, are many challenges, including what master data isn't (it's not transactional data, meta data, or log data). In addition, different departments and individuals in your organization are probably using similar, but not quite the same, terms to describe the same thing (reciprocating pump vs recip. pump). Not to mention the fact that master data is inherently scattered across your organization, contained within different departments, systems of record, and formats. And that's just the beginning.
These roadblocks are inherent to any organization, and they start to sketch out a picture of why traditional, discrete, one-time master data projects fail. Building out a well-defined taxonomy (the dictionary of data structures, rules, etc.), the foundation of a good master data project, is beyond the scope of most organizations. Even working with outside specialists and experts to acquire and implement a taxonomy is…taxing.
Even if you get this far without abandoning the project, you still have to consolidate and cleanse all of your data. This is a line-by-line job that's time consuming, labor-intensive, and still error-prone.
The biggest challenge, though, is that clean data isn't anywhere near the end of the project. Getting your records straight once will have some benefits in the short term. But the value isn't there unless you're dedicated to sustaining the data—you acquire new data, the data that you generate continues to evolve, you acquire assets and change others, and you implement new systems. This is keeping up that spring cleaning into the summer and beyond.
The truth is that even if you've done the master data project right this spring, you're going to be right back where you were if you rely on traditional methods. The good news is that there are strategies and solutions to stick to your master data resolution. First, though, you must take a clear-eyed look at the current state of your organization's master data.
‍
How to Diagnose a Master Data Problem in Your Organization
We've put together a list of questions to help you determine the health of your organization's master data. While certainly not exhaustive (there are a ton of creative ways problems with your master data might be gumming up the works), these are common problems we see when your master data contains errors, duplications, omissions, or misinformation.
• Do you have problems with work orders being written to the wrong equipment?
• Do you have problems finding the correct repair materials when you need them?
• Do your maintenance workers spend more time looking for needed parts and information than performing actual maintenance?
• Are you performing more unplanned than planned maintenance?
• Can you not easily access the manufacturer and model number of your process critical equipment?
• Are your new personnel getting unclear training on master data input and use?
• Do your engineering, maintenance, and reliability systems not tie to the same assets?
• Do you need better data governance and business rules put in place to guard against incorrect or badly formatted data?
• Is there confusion around the ownership of your data and the ongoing control and administration of the process?
• Do you find yourself performing expedited procurement of parts because of wrong materials in your Bills of Material??
• Do you have obsolete MRO inventory?
• Is it difficult to share parts quickly and effectively between sister plant locations?
• Are you writing multiple work orders for the same piece of equipment?
• Are you struggling to track warranty work?
• Has equipment been found during an inspection that doesn't exist in your master data?
‍
If You Answered Yes to Any of These Questions…
You may have a master data problem. Or at least your operations could be improved by ensuring that your master data is continually consolidated, cleansed, and sustained.
‍
Your Governance Partner: How Prometheus MDaaS Can Help
The watchwords of a Master-Data-as-a-Service (MDaaS) initiative are build, fix, and sustain. This means that when you partner with Prometheus Group on master data management, we tackle all aspects of your master data, from building a taxonomy to cleansing your data to maintaining your data's integrity through continuous high-level sustainment.
In practice, we first pull out the current data that you have and fix it before pushing it back to the system. Once that baseline is ready, all necessary master data flows through MDaaS, which will guarantee that it's accurate. Our industry-leading machine learning engine automates data capture, cleansing, and enrichment.
We also leverage industry standards such as ISO 14224 to ensure that we're able to handle your master data effectively. Through the as-a-Service model, we then continue to keep your master data clean and ready to drive preventive and predictive maintenance decisions.
Prometheus MDaaS is not a master data project, it's a master data partnership, meaning that we're there to get your data clean, keep your data clean, and make sure that it's governed correctly and available to you when you need it. Let MDaaS be your data governance partner for your spring cleaning. Reach out to us today to learn more about how we can help clean up your master data.