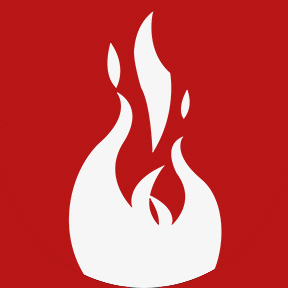 Author: Prometheus Group
CATEGORY:
Permitting & Safety
August 09, 2022
The Essential Elements of Permit to Work Software in 2021: A Prometheus ePAS Overview
Running operations of a plant is no small feat – especially managing something as important as environmental health and safety. From issuing work permits to managing energy isolations, running risk assessments to enforcing work management systems, and undergoing compliance audits to event logging, operations and maintenance teams must be connected on every step to strengthen workplace safety.
Imagine your smartphone. All in one place, you can communicate with your contacts, listen to music or a podcast, take a photo, back-up your storage, read the news, send an email, etc. While many of us remember doing all these tasks separately — using landlines, newspapers, cameras, and fax machines — there's no doubting the time saving and convenience of doing it all from one device. Smartphones make life easier by making everything more accessible.
With an Integrated Safe System of Work (ISSoW) like Prometheus ePAS, you're able to maintain all your processes under the environmental health and safety umbrella, while keeping your employees safe, OSHA-compliant, and efficient.
Just as your smartphone can do more than just make calls, an ISSoW includes far more than just work permitting. We'll walk through each segment of Prometheus Permitting & Safety, its key features, and how a system like this will help your plant run smoother and safer.
‍
Permit to Work: Web-Based Permitting Software
The main reason for an ISSoW is for electronic work permitting, which replaces paper processes. Electronic permit-to-work allows you to monitor your site's hazardous activities in real time, rather than slow, outmoded paper processes. Creating a work permit on paper leaves room for error and inconsistency, whereas through this software, the information is much more likely to be accurate, job-specific, and relevant.
Through using the Prometheus ePAS electronic permit to work system, you can…
Streamline the workflow, aligning with your organizational procedures.
Gain full transparency into hazards and controls, allowing you visibility into at-risk areas and highlight other issues in adjacent locations.
Standardize permit to work practices to ensure compliance.
Configure your industry-specific hazard and control library.
Use intelligent templating to bring consistency to permitting practices.
Improve communication between maintenance and operations.
By using the permitting capabilities of ePAS, you remove the "tick the box" mentality that becomes aligned with paper permit processes in response to incidents.
‍
Locking Out and Tagging Out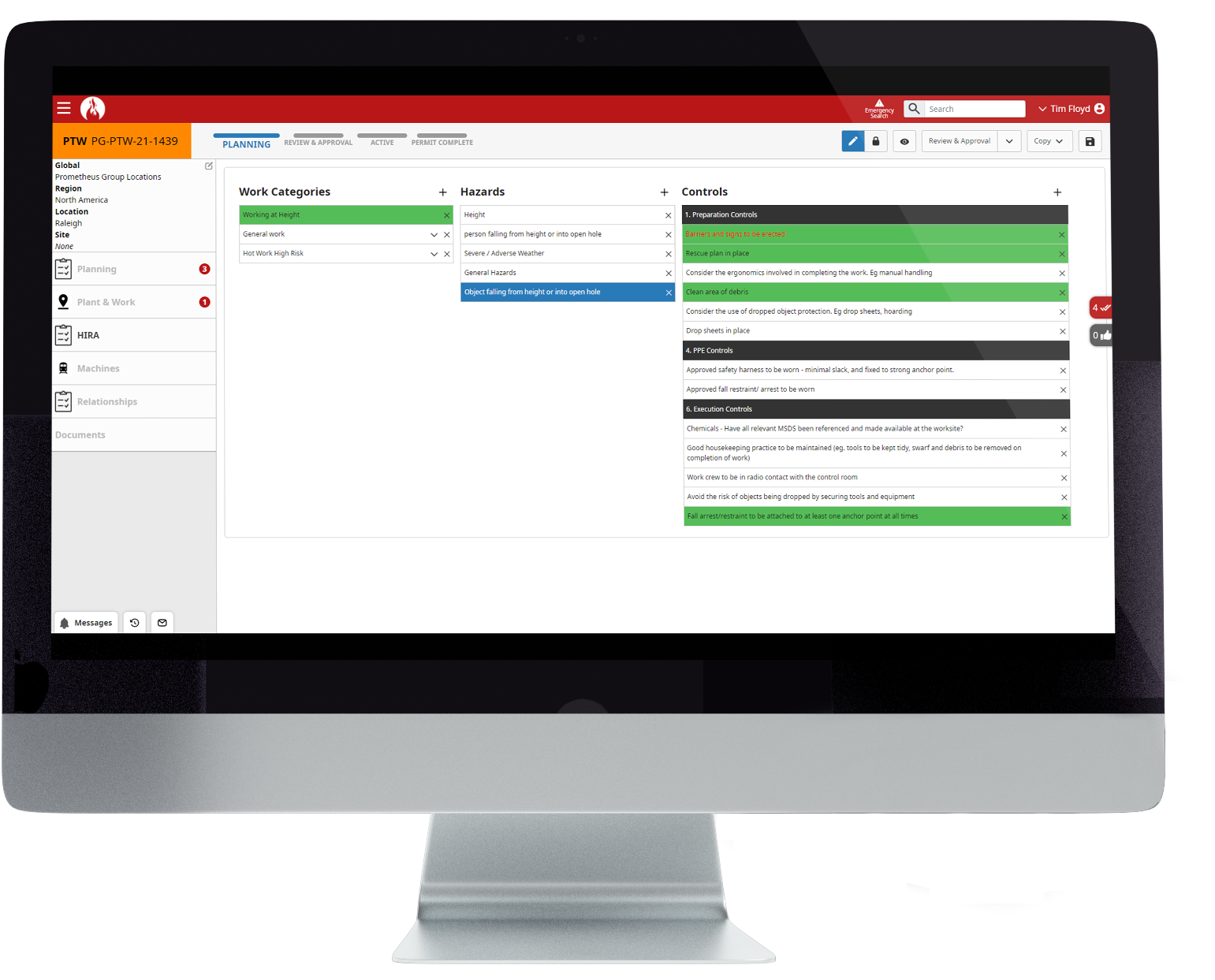 Managing isolation of a plant item or area in which safe work needs to be completed can get tricky. When managing isolation, it's important the whole team utilizes the same processes for the end-to-end cycle of energy isolation/lockout tag out (LOTO) so everyone is on the same page and safe.
Using software functions like templating, cross-referencing, conflict management, isolation point validation, and tag printing all contribute to powerful isolation management. Prometheus ePAS also includes…
Full key safe and lock box management.
Ability to enter information from the field online or offline with the ePAS mobile application.
Importation of piping and instrumentation diagram (P&ID) files to create interactive isolation plans. You can add actions, rules, and isolation points.
A digital logbook system with shift handover, shift logbook, incidents, and rounds.
Isolation tags and barcodes that are adapted to your design.
Incorporation of a technician's LOTO accessories.
Dynamic LOTO and isolations created, templated, and operated through a library that will grow and evolve with your organization.
‍
Assess Risks and Identify Hazards
Acknowledging and identifying risk and hazards is a main priority of implementing an ISSoW because without doing so, you're putting your team and plant in danger's hands. By standardizing hazard identification and risk assessment, you can rise to a new level of visibility and safety at your worksite, in addition to capturing lessons learned along the way.
By using an ISSoW including this capability, you can…
Create a safer work environment and reduce human error.
Investigate and manage incidents at the operational level from any location.
Evaluate process and job safety with audits, P&ID Isolation templates, and more.
Specify and design function safety systems.
Increase visibility into hazards and controls.
Create clear processes around management of control with a clear overview of change requests, configurable workflow and approval cycles, and real-time implementation tracking.
Generate, update, and manage management of control records.
‍
Capture Location-Based Data
A geographic information system (GIS) is a system that captures and organizes geographic and location-based data, specifically granting insight into identifying nearby hazard locations, uncovering contributory links between safety incidents, and enabling better distribution of technician time.
Through integration of GIS with Esri, a geographic information system company well-known in the software space, Prometheus ePAS provides teams geospatial location data on an easy-to-view map. This gives planners and schedulers the ability to prioritize work orders for maintenance technicians and operators. Also, GIS integration with Esri allows you to…
View several configurable map layers.
Add important work order logs for operations, maintenance, and other departments as needed.
Allocate and distribute resources by providing accurate location data of assets.
Stay OSHA-Compliant
Ensuring your team is operating at an OSHA-compliant level is essential to the plant's safety and will save you money from dodging fines.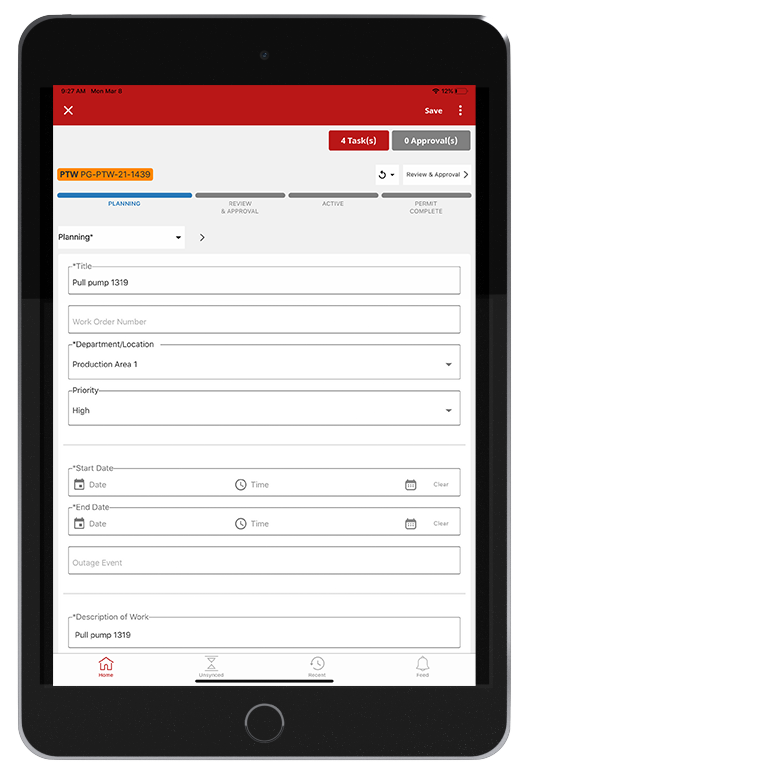 Through an ISSoW, you can maintain your compliance for organization logs and records all in an easily accessible system, especially while completing audits. This system allows you to…
Perform audits on safety documents.
Utilize and implement configurable workflows.
Set up and review assessment scoring for pass or fail.
Employ a dashboard KPI for performance and deviations.
‍
Log Information Clearly and Concisely
Through a clear, thorough operational event log, you can track shift changes and record safety, commercial, and environmental issues occurring at the plant. Utilizing smart logs through an ISSoW gives you reporting tools and allow you to instantly record and take action on issues tracked around the clock. Through smart logging, you can also…
Capture and share critical information from each shift as handover occurs.
Track and capture defect/operational problems through operational logging and assign solutions.
View and modify daily instructions and task management. Control room logs.
Implement pre-defined, manual, and automated event logging and review equipment inspections and performance information logs.
Monitor accident incident tracking and reporting such as safety barriers.
Access registers for operation and maintenance tracking with custom registers, including commercial and technical authorization.
Easy to deploy and configure, Prometheus ePAS takes the headache out of tending to each piece of the EHS puzzle and seamlessly integrates them into one holistic solution, saving you from permit-related incidents, hefty fines from OSHA, and wasting time.
Learn how Prometheus Group can level up your safety and permitting through our ePAS solution!