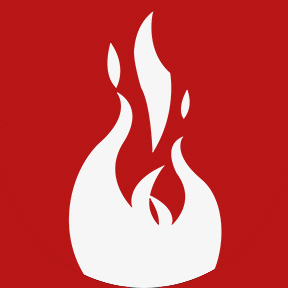 Author: Prometheus Group
CATEGORY:
Digital Transformation
August 09, 2022
The Future of Maintenance Work: How Accelerated Change Affect You
The future of enterprise maintenance will be all about digitization and automation: The expanded deployment of digital technologies across manufacturing plants, facilities, utilities and other organizations is set to eliminate laborious tasks, optimize maintenance schedules, increase preparedness and productivity, create safer environments for workers and ultimately improve the bottom lines of industrial organizations.
In earlier posts, we illustrated how the various digital technologies are enabling these changes. For instance, we have explained the use of BigData technologies for realizing a shift from preventive to predictive maintenance. As another example, we have also illustrated how drones and robots are taking over maintenance inspections as a means of increasing productivity and protecting maintenance workers from engaging in dangerous inspections in harsh environments.
The vision of increased digitization, automation and safety of maintenance tasks is propelled by the accelerated development of digital technologies, which evolve in an exponential pace. This exponential growth makes it difficult for enterprises and workers to keep up with the rate of change, which can have an adverse impact on their competitiveness and overall ability to overcome the pressures of the market.
It's vital for enterprises to understand the future landscape of enterprise maintenance and the actions they need to take in order to leverage the benefits of automation and digitization, while at the same time avoiding their pitfalls. This is a key to thriving in the future era of accelerated change.
A look into future: 4 trends in Enterprise Maintenance
Industrial organizations cannot afford to ignore the wave of increased digitization and automation in enterprise maintenance activities, which are two of the main characteristics of the so-called fourth industrial revolution (Industry 4.0) that has already started and will drive the evolution of maintenance operations in the following decades.
Based on a gradual adoption of digital technologies such as BigData, Artificial Intelligence (AI) and the Industrial Internet of Things (IIoT), you can expect to see major transformation in enterprise maintenance in several areas, including:
1. Increasing proactive maintenance to reduce downtime.
Efficiency is the name of the game now more than ever before – and that means proactively reducing or eliminating inefficiency. Industrial organizations will move towards more proactive approaches to enterprise maintenance, with the goal of reducing downtimes, optimizing planning, and improving productivity.
In particular, there will be a rising trend of adopting Predictive Maintenance principles. Enterprises will no longer wait for equipment to fail in order to perform maintenance. Rather, they will attempt to predict the time of failures as means of early preparedness to avoid unplanned outages.
The bottom line: Unscheduled downtime and reactive "firefighting" maintenance is on its way out. Proactive is in.
2. Rising cognitive automation in maintenance systems.
In the last century, we have already seen incalculable increases in automation – and this shows no signs of stopping. However, future maintenance tasks won't only be highly automated: they'll also be much more intelligent. Maintenance systems will be able to self-diagnose failures in parts or tools, while at the same time instigating orders for replacing components or calling technicians for specific field service tasks.
Likewise, drones and robots will have cognitive capabilities that would allow them to collect the proper amount of information based on the context and timing of the maintenance task. Maintenance and field service activities will be therefore completed with minimal human intervention. Furthermore, maintenance engineers will be able to analyze much more data about the equipment, including entire digital twins of the maintenance processes, as a means of simulating the plant's operations and taking more informed and accurate decisions.
The bottom line: Smart devices are getting smarter. Soon, it won't be a question of will your organization adopt and implement them, but why didn't they do it sooner?
3. Adopting Prescriptive Maintenance (RxM) principles.
As Maintenance workers' decisions-making ability will be assisted by AI and cognitive data analytics tools, this will support a "Prescriptive Maintenance" approach to enterprise maintenance. In particular, prescriptive maintenance systems will instruct workers to take action only when and where it is needed.
In theory, RxM goes "one step further" than Predictive Maintenance, as it doesn't just predict when something is going to happen (e.g., a switch's end of life), but rather explains why it happened or will happen as well (i.e. the root causes leading to an earlier unexpected failure). Building on this knowledge, Prescriptive Maintenance systems will recommend the best course of action given the status of the equipment.
In the future, maintenance professionals will come to see Prescriptive Maintenance systems as their "digital advisors", recommending the best possible actions to control the behaviors of assets. As "best" action is defined the one optimizing one or more target indicators, such as maintenance cost, Overall Equipment Efficiency (OEE) or even sustainability and environmental performance indicators.
The bottom line: Similar to the proactive trend listed above, the goal will be to create the most efficient, optimized maintenance strategy, circumventing and preventing problems and outages, while staying lean.
4. Incorporating "greener" approaches to maintenance.
Cognitive and proactive approaches to maintenance will also aim to optimize the environmental performance of the maintenance activities. This includes minimizing wasted raw materials, maximizing the lifetime and use of equipment, and reducing the CO2 emissions of maintenance processes.
Environmentally friendly maintenance activities will continue to gain prominence in the wave of "circular economy" tasks, which aim at more sustainable industrial growth. "Green" maintenance activities will be measured to see their contributions not only to economic outputs, but to socio-economic targets as well.
The bottom line: Going green can have many social and economic advantages. However, in many scenarios, it won't be an option. New regulations, coupled with public demand, will see a continued rise in green efforts.
The changing face of enterprise maintenance
These trends and others will define the future of maintenance for the next several years – and the effects will be felt across industries and disciplines. Consequently, the very nature of maintenance work, and maintenance Planning and Scheduling, will evolve at a rapid pace. What does this mean for maintenance technicians and other professionals? Get the answer in my follow up article.