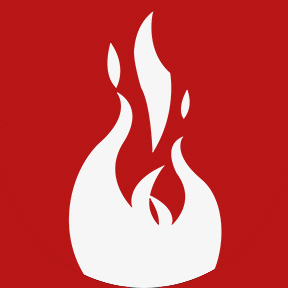 Author: Prometheus Group
CATEGORY:
Digital Transformation
August 09, 2022
Tips to Thrive in the Era of Accelerated Change & Maintenance
We are now in what is referred to as the fourth Industrial Revolution (Industry 4.0). With the rise of the Internet, mobile technology, Artificial Intelligence and the Industrial Internet of Things (IIOT), it's no secret that the world of enterprise maintenance is experiencing never-before-seen changes. Virtually every industry and every professional from maintenance technicians to maintenance Planners and Schedulers, supervisors, and the C-suite are being affected.
In our last article, we examined four trends that will play an integral role in the evolution of enterprise maintenance in the near future. Today, we examine the consequences of these trends, and how it will affect those who work in the maintenance realm – from industries such as Oil and Gas, Facilities Management, Power Generation, Utilities, Manufacturing, and more.
To recap, the four trends we analyzed were:
Increasing proactive maintenance to reduce downtime.
Rising cognitive automation in maintenance systems.
Adopting Prescriptive Maintenance (RxM) principles.
Incorporating "greener" approaches to enterprise maintenance.
What do these trends mean for maintenance workers?
This future maintenance environment will offer many compelling advantages for maintenance workers, including:
Higher productivity with lower effort
Increased safety
Reduced health risks
However, it implies a radical change in the nature of maintenance work, as it requires human staff to supervise and oversee the operation of IT systems and smart objects, rather than performing the maintenance work themselves.
In the coming years, more workers will need to operate digital systems via appropriate HMI (Human Machine Interfaces), while at the same time visualizing and analyzing large amounts of data from machines, automation devices and other elements. Also, many maintenance jobs will soon require the skills to operate, control or supervise the operation of autonomous smart objects like robots, drones and autonomous guided vehicles.
It's somewhat ironic: these digital technologies are designed to be non-obtrusive, but their integration into our working lives is anything but non-obtrusive. Operating and using these tools, technologies and systems requires digital knowledge and skills, which cannot be taken for granted. It's no surprise then that organizations and recruitment agencies are concerned about the growing talent gap regarding such digital skills, which makes the shift to future maintenance environments challenging for industrial organizations.
Job losses and job gains: new skills required
The solution for some organizations will be to invest in training of their existing employees, in addition to bearing hardware and software costs. Most importantly, organizations must invest in a cultural shift towards the adoption and use of digital technologies in their maintenance activities.
Digitization trends will put pressures on workers as well. The deployment of automation systems such as robots and drones is already causing massive lay-offs in some sectors. In several cases, there are also pressures on the salaries of less skilled workers.
Interestingly, while some jobs are being automated or eliminated, there is a surge of demand for new types of workers that can manage new operations, supervise and maintain robotics applications, while also operating digitally enhanced machines and devices.
In coming years, every industrial sector will be in need of workers with "new" skills, notably employees with skills in automation and AI. Forrester Research estimates that nearly 15 million new jobs could be created in the U.S, which will compensate for significant job losses experienced so far.
Tips to thrive in the era of Industry 4.0
In this landscape, both enterprises and individual workers have to prepare for the digitization era. Here are some guidelines to meet these challenges head on.
Lifelong learning is the answer to the challenge of keeping up with the accelerated evolution of digital technologies. Maintenance engineers and workers must update their digital skills regularly in order to be able to operate new equipment, but also to understand and manage the new maintenance processes. For example, data-driven decisions introduce new maintenance planning processes that employees must be able to master as part of their day to day activities.
But the burden does not need to be solely on individuals. There are many ways for organizations to execute, participate, or support lifelong learning. They can lead their own initiatives, partake in government-led programs, or fund and support the programs, training, and education that employees initiate. The selection, development and delivery of proper training programs will be one of the main challenges in the years to come.
Beyond continuous training and lifelong learning, enterprises should reconsider the way they train, treat and reward employees.
For example, benefits and job stability could be connected to employees' participation in lifelong learning programs and the continuous update of their skills. This will enable organizations to train for the skills they need, while still benefiting from the knowledge, skills, and loyalty of their existing workforce.
But beyond learning, we're going to need collaboration at all levels if we want to prosper in the era of Industry 4.0. Thriving in this time of accelerated change requires all stakeholders to work together. Enterprises, workers, worker unions and governments should collaborate in order to make sure that they engage in a coherent, mutually agreed, future vision.
Industry 4.0: change is coming and in some cases, already here
The fourth industrial revolution will certainly redefine maintenance job descriptions. This is set to disrupt working habits and to temporarily put pressure on salaries and employment. However, it will also open a whole new range of opportunities for safer working environments, higher productivity and new jobs. Enterprises and workers must be properly prepared to take advantage of these opportunities, as this is a key to prosperity in the Industry 4.0 era.