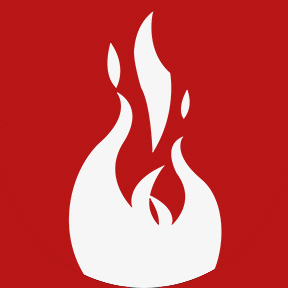 Author: Prometheus Group
CATEGORY:
Shutdown, Turnaround, & Outage
November 23, 2022
The Unique Challenges of Managing STOs
Shutdowns, turnarounds, and outages (popularly known as STOs) are a critical part of maintenance strategies for most manufacturing and production facilities. These activities help to ensure the continuous and reliable operation of assets so that there are no unplanned stoppages in production.
A production facility ceases normal operations for significant periods during these activities so efforts can be focused on preventive maintenance and repair of assets.
It is common to use the terms shutdown, turnaround, and outage interchangeably, but there are subtle differences between them.
Generally, shutdowns and turnarounds can mean the same thing: planned maintenance work with a clearly defined objective and work scope, start date, and significantly longer durations than day-to-day preventive maintenance work. Often, however, 'shutdown' is a broader term used to describe any asset downtime, including unplanned or 'break-in' work.
Outages, while aligned with the turnaround use case, typically refer to the power and distribution industry. An outage may occur for a nuclear refueling effort or impact a section of downstream customers dependent on the energy produced at the affected site.
Shutdowns and turnarounds differ from routine maintenance in several ways, often including lengthy production stoppages and a much larger scope of work.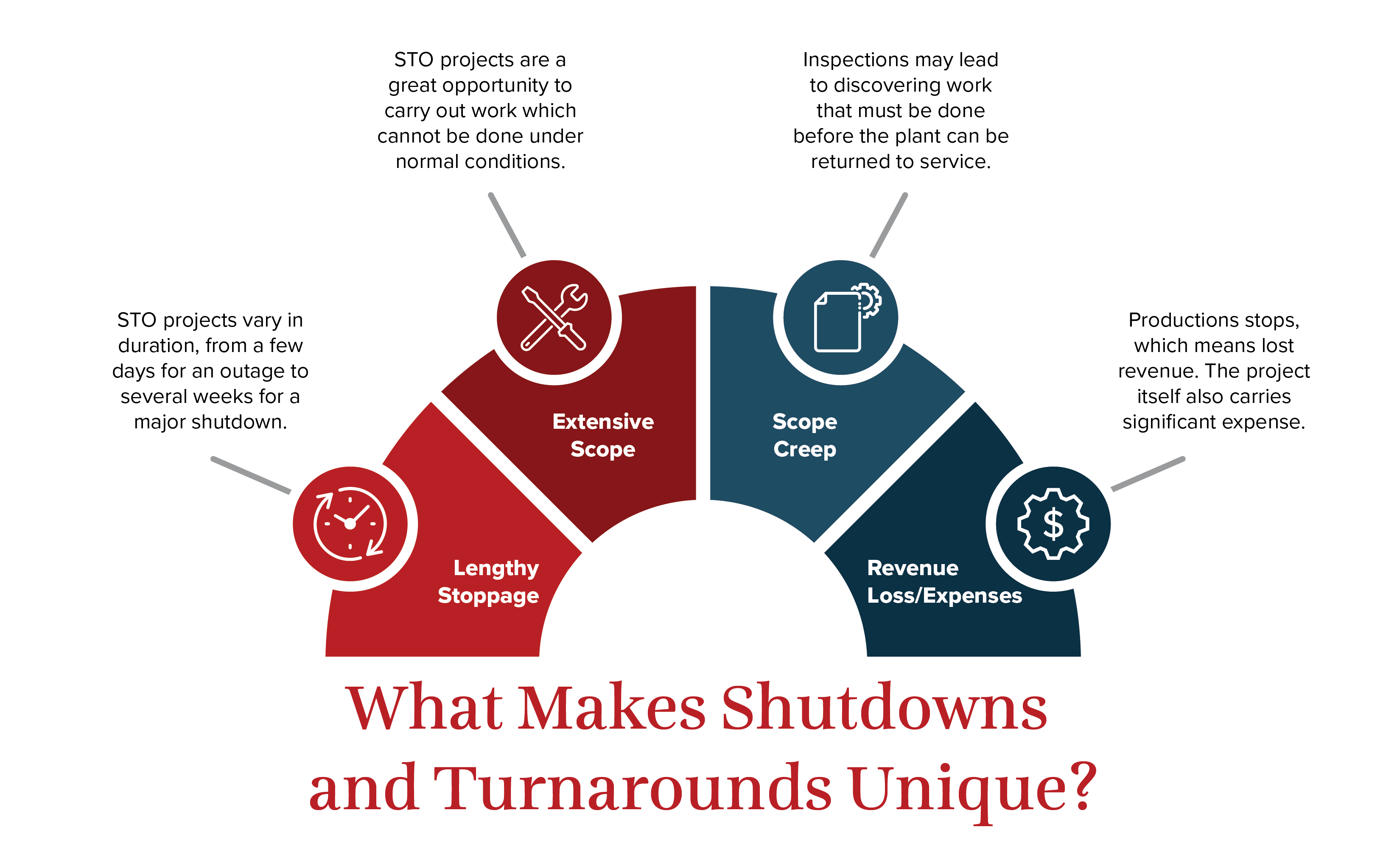 STO Success Requires Months of Planning
Shutdowns and turnarounds are very different in nature from other types of maintenance in that they require extensive planning many months in advance of the actual event. It's true that planning and prioritization of work are keys to the success of any maintenance program and if done properly will lead to greater efficiency.
However, planning is even more essential when it comes to shutdowns and turnarounds. This is simply because it's required to ensure that the project is delivered safely, on time, and within budget.
Effective planning and scheduling are essential parts of a successful STO project. The shutdown turnaround process will cost the company money, both in terms of the cost of the project itself and in terms of lost production. It's up to the STO project leader and their team to make sure it costs as little as possible while still achieving the goals that have been set out.
Shutdown and turnaround at a large facility, such as an oil refinery, could easily add up to a total of 100,000 work hours. To be clear, that's just the execution of the work itself. Preparing for a shutdown takes much longer.
For example, if the shutdown will take between two and four weeks, then you can count on needing at least 18 months of planning. This is part of why it's important to have a project team that's focused primarily on planning and leading the shutdown operation.
What Makes STOs Unique?
STO projects are inherently different from regular maintenance and other projects. This is largely due to the impact they have on the organization and their method of delivery. Outlined below are some of the factors that make shutdowns, turnarounds, and outages unique: ‍
1. Lengthy Stoppage
STO projects vary in duration, from a few days of outage to several weeks for the major shutdown. In any case, the impact on production is much greater than regular weekly maintenance.
2. Extensive Work Scope
STO projects are a great opportunity to carry out work which cannot be done under normal working conditions.
3. Significant Scope Creep
Scope creep is a common problem for many projects, but for STO projects it is significantly higher, as some of the inspection work undertaken will throw up some emergent work which may have to be addressed before the plant can be returned to service.
4. A Reduction/ Loss in Revenue and Significant Expenditure
Inevitably, shutdown and turnaround projects mean that production has to stop to allow work to be carried out. Unfortunately, the sheer volume of work and the complexity of the project means that a lot of money is also being spent to ensure that the project is a success.
As Kevin Duffy noted in an article for Reliable Plant, "STOs can command significant capital and operating budgets. They attract the attention of shareholders and boards of directors, and impact inventory supply chains and customer relationships. They are, therefore, 'whole business events,' not simple function-specific ones."
Plan and Manage Your Shutdowns, Turnarounds, and Outages Effectively
A successful STO project relies on successful planning. If you do not plan ahead, your STO can easily go over budget, take longer than expected, and interfere with bringing equipment back online.
To ensure your STOs go smoothly, Prometheus Group offers a solution that can help: Prometheus STO Suite. With the suite, you will be able to plan and execute your STO to manage its scope, budget, and timeline.
To learn more about how the Prometheus STO Suite can improve your company's STO management, reach out to us today.