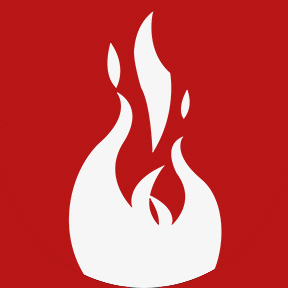 Author: Prometheus Group
CATEGORY:
WorkTech Contractor Management
October 20, 2022
Why Companies Use Contractors For Maintenance and Capital Projects
Running the maintenance department for a company is no small feat, no matter what industry you are in. You are responsible for keeping operations moving at all times.
If you don't stay ahead of maintenance issues, it can start to impede operations and production, which prevents your business from making the revenue it needs to stay in business.
Unfortunately, sometimes you lose key personnel, or you simply do not have enough staff for the amount of maintenance you need to complete. Fortunately, you can hire maintenance contractors to fill the gap.
In this article, we will cover the usual reasons why companies will use contractors to fill that gap in their maintenance initiatives and how you can manage contractors more seamlessly.

1. Businesses Use Embedded Contractors to Sustain Daily Maintenance
Most businesses will use embedded contractors to perform daily maintenance to free up internal resources or to accommodate maintenance needs in the midst of hiring. This is common when companies are growing or when they are well established and choose to outsource maintenance for efficiency or cost reasons.
Using contractors during this time is a great way to get maintenance work orders completed and keep production moving. Sites like ThomasNet.com help connect you to maintenance contractors providing niche services and general maintenance services.
Some contractor service companies will provide services by job, by short-term contract, or long-term contract. If the contractor company provides services based on contracts, you will be able to have them work on various projects throughout your facility for the duration of the contract.
‍
2. Companies Use Contractors to Perform Specialty Maintenance Work
There are a few reasons you would need to outsource maintenance work, like:
Your maintenance workers don't have the specialized skillset required
A maintenance project requires tools your facility does not have
A repair is in a hard-to-reach or high-up location in your facility
If there are maintenance jobs that your maintenance technicians don't perform routinely, it can be safer and more cost-effective to have a contractor perform them.
Companies like Industrial Access provides smokestack and industrial chimney repair, maintenance, and inspection services for manufacturing facilities, power plants, pulp and paper mills, mining & metals processing facilities, and steel & metal mills.
For niche maintenance services that you do not need on a frequent basis, it can make more sense to outsource the work to allow your technicians to focus on day-to-day maintenance and allow you to save on equipment like cranes or rappelling systems that you would need to reach high spaces.
‍
3. Businesses Use Contractors for Help on Shutdowns, Turnarounds, and Outages
No matter how well-staffed your maintenance department is, large shutdowns, turnarounds, and outages (STOs) with tight deadlines will generally require the help of a few extra hands.
Some contract service companies provide services solely focused on shutdowns, turnarounds, and outages. Depending on the contractor company, they may be able to run the entire STO for you if that is the level of help you are looking for.
‍
4. Companies Use Contractors for Assistance with Large Capital Projects
As your company expands and you add new locations and modify your existing buildings and structures, you will have many capital projects. Since these projects are large and highly construction and welding-focused, your usual crew will most likely be too small and not have the correct skillset for the project.
Fortunately, you can contract this work out to companies that run capital projects and staff capital projects every day. That is not to say that you have to completely outsource all parts of your capital project if you don't want to.
You could have a mixture where you run the high-level details of the capital project and an external company provides you with the contractors needed to perform it.
‍
Manage Maintenance Contractors Efficiently Through Software
Managing an internal maintenance crew is already hard enough, let alone managing an internal crew and contractors. Fortunately, contractor management software makes this process easier by allowing you to track time, attendance, cost, overtime, and other key information.
Systems like WorkTech allow you to manage contractors seamlessly as well as help you increase the efficiency of your contract resource utilization and help you decrease your costs.
To learn about a better way to manage your contractors, check out our WorkTech Contractor Management solution. If you would like to speak to one of our in-house specialists about how WorkTech can streamline your contractor management, contact us today.