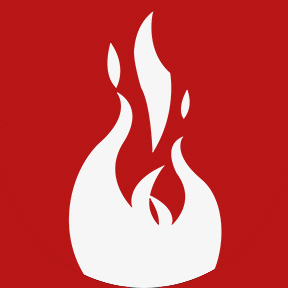 Author: Prometheus Group
CATEGORY:
Maintenance & Reliability
,
Digital Transformation
July 12, 2022
5 Transformational Trends Reshaping Industrial Maintenance
The ongoing convergence of IT (Information Technology) with OT (Operational Technology) is completely changing industrial processes. Beyond these transitions, it is gradually transforming industrial organizations to digital enterprises.
Technologies such as cloud computing, BigData and the (Industrial) Internet-of-Things (IoT) are being deployed to enhance the scalability, quality, effectiveness and cost-efficiency of processes in large industries like oil and gas, energy, manufacturing and aerospace.
These industries are also the source of entirely new technological capabilities and business models. This is evident in the scope of equipment maintenance processes, which are being increasingly supported by IT technologies.
There are five significant emerging trends in industrial maintenance, which will lead to new maintenance paradigms and associated business models.


1. Additive Manufacturing in Maintenance
In recent years, there has been an increased focus on 3D printers to produce parts for different applications. Additive manufacturing is synonymous with 3D printing, which is gradually becoming mainstream in both industrial and consumer settings.
A 2014 research study by PwC reported that almost 66% of industrial manufacturing is either using or considering the use of additive manufacturing in their processes.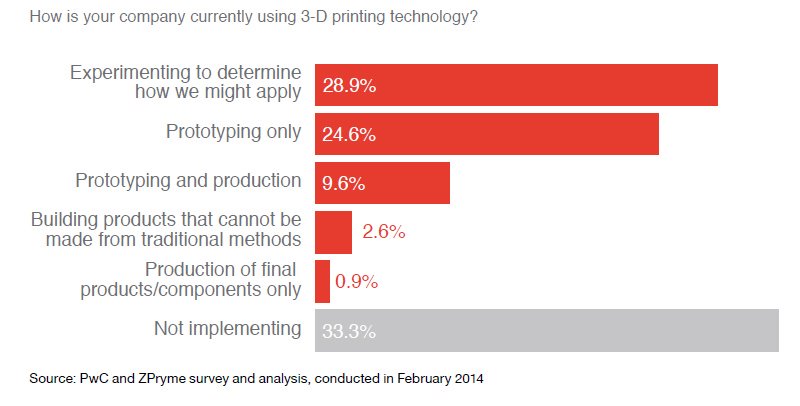 In the area of industrial equipment maintenance, 3D printing can provide obvious benefits if used to create spare parts. There are numerous cases where an equipment malfunction will occur unless a component is replaced. In such cases, additive manufacturing can rapidly produce the needed part. This expedites maintenance times and reduces inventory costs.
3D printing is also an obvious solution when parts that are discontinued (i.e. no longer produced and/or provided by the equipment manufacturer) are needed.
Printing a discontinued part increases a machine's longevity, while removing the need for a costly replacement due to the lack of a certain part. Despite the fact that a complete replacement cannot be avoided for a long time, additive manufacturing provides a temporary solution that saves dollars and alleviates disruption of operations.
3D printing is not simply about building prototypes. It can be used to provide real parts that can in some cases achieve lifespan, durability and properties similar to the original ones. This emerging trend is likely to be expanded, as 3D printing technology is gradually improving in terms of printers, printing methods, printing software and materials used.
The benefits of using Additive Manufacturing (AM) for maintenance have recently led the U.S Department of Transportation to publish a notice which aims at raising awareness about the use of AM in the maintenance, and preventive maintenance areas, as well as the alteration of aircraft, aircraft engines, propellers, and appliances.


2. Internet of Things, Wireless Sensor Networks and Automated Data Collection
Reliably collecting assets and equipment data is a prerequisite to deriving maintenance insights and knowledge. In most cases, maintenance data is collected from multiple sources, including different types of sensors (e.g., vibration, acoustic sensors and thermal imaging). This data can be later analyzed by expert systems and sophisticated algorithms.
Only a few years ago, data collection was a manual task, which required trained personnel to physically access the equipment. This process is radically changing with the advent of wireless sensor networks and IoT.
We now have increased access to low-cost, multi-purpose sensors and sensor networks, which can be attached to industrial equipment in several ways. As a result, modern plants often employ hundreds of sensors, which are used to collect maintenance data. At the same time, IoT enables the formation of smart networks for such sensors (including networks of wireless sensors), which facilitate the automated collection of sensor data.
Automated data collection negates the need for often costly, time-consuming and error-prone manual data collection processes. It also allows the preprocessing of data close to the source. This provides additional benefits through simplifying data cleaning and preparation processes. With this approach, IoT systems for data collection can seamlessly integrate with data analytics systems, saving additional effort and time.
Overall, IoT-based automated data collection reduces the time needed to gather information and increases workers' productivity, which is a key aspect of digitizing the maintenance workforce.

3. Augmented Reality for Training and Remote Maintenance
Based on the ability to provide remote instructions, AR is enabling new paradigms for maintenance, including remote maintenance and maintenance customized to the workers' understanding and skills.
AR technology can also facilitate the training of maintenance workers by an equipment vendor, or even by other more experienced workers. The training concept involves presenting a cyber-representation that demonstrates how to perform the maintenance.
Virtual reality (VR) can be also used for training purposes in a similar context, based on pre-recorded visual presentations of the task at hand.
AR for training and remote maintenance is currently an emerging trend, which is likely to expand in the coming years. This is mainly due to the rising complexity of industrial equipment and machinery, which makes it increasingly difficult and more expensive to detect, troubleshoot and repair failures.
Maintenance workers may struggle in an era of numerous product variants and configurations, particularly when one considers the technologically-advanced capabilities that accompany most equipment.
There are already several vendors that offer enterprise scale AR solutions for maintenance tasks. In addition to vendors listed in an earlier post, there are also Industrial IoT solution providers (such as Thingworx.com), who bundle and offer AR as one of their unique selling propositions.
Thingworx believes that augmented reality will be a very important tool for supporting workers in maintenance operations, especially in the light of the rising complexity of assets and equipment. Two recent demonstrations of AR's benefits involved remotely leading the repair of a KTM motorcycle and replacing a Sysmex laboratory device.

The AR solution suggests multiple applications, particularly when facilitating maintenance processes.

4. Maintenance as a Service
The ability to collect and process large volumes of maintenance data in a cloud can enhance maintenance capabilities and services. Such services are increasingly provided for specific machinery or equipment and include:
Predicting the lifetime of a product or providing insights on the optimal time for maintenance.
Providing context-aware information about service maintenance, including manuals, videos, VR representations and interactive support.
Configuring IT and business information systems in the plant (e.g. ERP and asset management systems) based on the results of the analysis.
Providing in-depth statistics and reports about the operation of the machine.
All these services can be delivered on-demand, when and where they are needed. This gives rise to an entirely new paradigm for industrial maintenance, known as "Maintenance-as-a-Service".
In this paradigm, the equipment vendor is able to charge the plant operator based on the actual use of maintenance services, rather than a flat service fee associated with the equipment.
"Maintenance-as-a-Service" (MaaS) could become a game changer in industrial maintenance. It can motivate machine vendors to provide the best service while also providing versatile, reliable and functional equipment. In the future, we will likely see maintenance service revenues increasing.
Note that MaaS implies a bundling of machine maintenance in the broader pool of customer services. In this direction, IT vendors (such as Microsoft) are integrating the maintenance functions with their CRM (Customer Relationship Management) and service platforms.
Early MaaS features are already provided by equipment vendors. For example, ThyssenKrupp Elevators come with a proactive maintenance program, which predicts maintenance problems before they occur and notifies maintenance engineers accordingly.
MaaS are likely to extend to consumer equipment and goods as well. For example, BMW, the German automotive manufacturer is already planning to offer MaaS programs, which will let car owners know the best possible time for carrying out the maintenance, repair and service activities of their vehicles.


5. Supply Chain Collaboration
Digitizing the industry is already having a tremendous impact on supply chain operations. It enables collecting digital information from multiple devices and across all phases of the supply chain.
Digitization also facilitates a seamless flow of information for all supply chain stakeholders. Furthermore, processing supply chain information flows enhances the ability to understand and anticipate all important events, from the delayed delivery of materials to the reception of high-priority orders.
Streamlining supply chain management information has proven to be extremely beneficial for industrial maintenance as well, as it reduces the delivery times for parts. At the same time, supply chain operators benefit from maintenance insights, such as predictive maintenance. This helps ensure the timely placement of orders associated with the maintenance processes.
In a typical scenario, supply chain information and maintenance are seamlessly integrated based on the service-oriented interactions between ERP, WMS (Warehouse Management Systems), Inventory Control Systems, Asset Management Systems, CMMS (Computerized Maintenance Management System) and more.
In this way, it becomes possible to locate critical components and services globally and to understand the status of operations, in order to plan maintenance activities that will be the least disruptive for industrial operations.
As a prominent example, SAP, the world's leading ERP (Enterprise Resource Planning) vendor, is integrating its IoT enabled asset management network with its ERP and other business information systems in the cloud as part of its SAP HANA IoT platform.
With these advances, predictive maintenance applications are not confined to calculating the expected end-of-life of an asset. Rather, it can take into account production schedules in order to suggest the optimal time to schedule maintenance processes.
Predictive maintenance systems are also able to automatically access the ERP to order parts that should be replaced. Overall, the integration of IoT data with the ERP enables the company to deliver effective predictive maintenance solutions that boost reliability, cut service costs and initiate a quantum leap in operational excellence.
All the above technologies, innovations and business models, whether mainstream or emerging, are here to stay.
Are you leveraging any of these advancements at your organization? Contact Prometheus Group to learn how the Prometheus Platform be the core of your digital transformation.