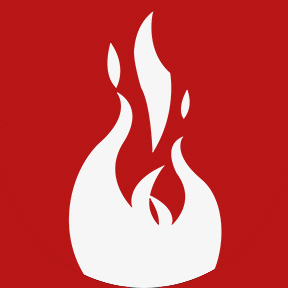 Author: Prometheus Group
CATEGORY:
Mobile Maintenance
December 07, 2022
8 Features to Consider in a Mobile Plant Maintenance Solution
While mobility can offer a number of benefits, a challenge for plant maintenance organizations is to decide which routine tasks or functionalities need to be available via mobile. Mobile devices should not create more work or introduce more steps in the process – they should help users save time. A study by Motorola found that manufacturers with mobility applications saved an average of 42 minutes per employee per day.
For a mobility solution to provide value, it must be simple to use and easy to access. Too many screens and buttons can cause confusion and additional work. It is crucial to have a mobile solution that is customized to satisfy your organization's business needs.
According to the Symantec State of Mobility study, 71 percent of companies are already using or are planning to use custom mobile applications. Likewise, a mobile solution for plant maintenance should be customized to address key tasks that can improve efficiency and create better workflow. Some features that a mobile solution should offer include:
‍
1. Access to Real-time Data
Instantaneous access to information, along with real-time notifications and confirmations for events such as breakdowns will make a mobile solution more valuable for routine plant maintenance.
For example, a technician who is able to use a mobile app to see work orders or view drawings while on the plant floor will be able to make a repair faster than if he has to spend time gathering all the necessary documents for the repair. By providing real-time updates, technicians will save hours in desk time down the road and provide a more accurate status of progress tracking of a work order.
‍
2. Access to Routes and Inspections
Planners and schedulers need to be able to use their tablets or smartphones to create, view and update maintenance routes and measurement points in real-time. They also need to be able to respond and approve notifications while they are out on the plant floor. This helps improve wrench time and gives a more accurate picture of what has been completed.
‍
3. A Simple Interface
One of the challenges of mobile compared to a desktop is the smaller screen size. In plant maintenance, especially for companies that use SAP for planning and scheduling, often times it is challenging to make these detailed interfaces work on a tablet or smart phone.
To ensure maximum user adoption, companies need to identify what key aspects of their daily plant maintenance process to display on the interface. The easier this information is to access, the quicker updates can be made. Too many buttons or lines of text can clutter an interface and make mobile adoption more difficult.
‍
4. Image Visibility
The saying "a picture is worth a thousand words" applies to plant maintenance. Why spend time typing up a description on how a piece of equipment is broken when a picture can tell the story? Mobile applications for plant maintenance should have the ability to attach pictures associated with equipment breakdowns. This helps create a record of breakdowns and provide better visibility on equipment reliability.
‍
5. Barcode Scanning
The ability to scan a barcode with a mobile device can help save time and improve searching for equipment information. Not only can barcode scanning help with the history of a piece of equipment, this functionality can also be used to search for parts.
‍
6. Search Options
Mobile solutions should make search easy in order to maximize user efficiency. A mobile solution with search options for the availability and location of spare parts will help improve repair timelines, for example.
‍
7. Document Viewing
The ability to view documents in a variety of formats such as PDF will help arm technicians with all the information they need to make informed decisions about work orders and assignments. Mobile solutions should provide access to key documents such as work order instructions, technical documents and safety instructions. Another added benefit of this functionality is that it helps cut down on printing.
‍
8. Quick Implementation and Flexible Deployment
Adding mobility should not be a lengthy process. By having a quick and flexible deployment of mobile solutions, organizations will immediately be able to see the benefits of the solution.
Mobility can offer numerous benefits for plant maintenance, including time savings and better visibility on daily activities. However, it is crucial to identify a mobile solution that is simple to use and can help improve user workflow.
‍
Use Prometheus Mobility for Your Plant Maintenance
Having a mobile solution that addresses each of these items is crucial to your plant's efficiency. That is why we created Prometheus Mobility.
Our mobile solution integrates with your ERP, CMMS, or EAM system to allow you to perform your maintenance functions anywhere.
To learn more about how Prometheus Mobility can improve your maintenance, check out our Prometheus Mobility Demo or reach out to us today.