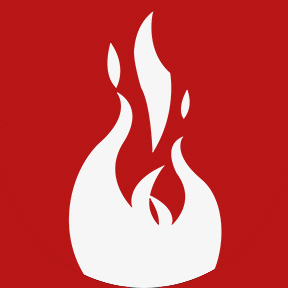 Author: Prometheus Group
CATEGORY:
Mobile Maintenance
October 03, 2022
5 Must-Have Features on Your EAM Mobile Solution Wishlist
Almost every industry in the last decade has tinkered with ideas on how to avoid being left behind in the age of disruptive technology. Even though a large majority of plant workers are mobile by nature of their work, there's been a slow shift to embrace change in the world of enterprise asset management (EAM).
According to the 2017 State of CMMS report, 40% of organizations don't use a mobile CMMS; in 2016, 75% didn't use one. The attitudes around mobile asset management are changing and mobile technology is winning out over older methods of capturing and managing maintenance data. This is in part due to new, innovative features that are making a major difference in the way maintenance and operation teams work.
If you're looking for a winning EAM Mobile solution for your organization, check out the top six features that are making an impact for asset-intensive organizations in industries such as Oil & Gas, Chemicals, Mining, Manufacturing, Facilities Management, Food & Beverage, and more.
‍

1. One Mobile Maintenance Solution, One Source of Truth
It's tough work managing multiple maintenance and operation solutions. It's even harder making sure each solution not only communicates with each other but your EAM/CMMS (also known as your single source of truth). Companies are looking increasingly toward mobile solutions that can manage more than just maintenance tasks and operations. A company can save time and money by having a solution that allows different teams -- from maintenance and safety to planning and scheduling -- to input, view, and update data from a single application rather than multiple platforms.
‍
2. EAM Mobile Online/Offline Access
There was a time when workers on-site would only have access to the data downloaded to their queue that day, unable to see updates to their tasks or job orders until they were back in the office. Emergency job orders were missed. Changes to data couldn't be viewed in real-time and acted upon. Paper copies of schematics, manuals, or images could easily go missing. Having an offline feature gives personnel like technicians, supervisors, or schedulers easy access to data while in the field. With internet connectivity, data is auto synched to their EAM/CMMS (such as SAP or IBM Maximo) for other key team members to view.
‍‍
3. Configurable User Interface
Workflows vary across, location, department, and roles so it makes sense that companies are looking for solutions with a configurable interface. Having a configurable solution significantly streamlines training across various job roles and cuts back on the length of time (and cost!) it takes for IT to make changes or updates to the interface. Companies are straying away from costly IT customizations and instead, look to solutions that allow key users to easily set up workflows for teams across the organization. Doing so takes the heavy lift off IT, provides users with only what they need to see to complete their work, and allows for faster implementation.
‍‍
‍4. Notes, Camera, Geolocation, Barcode Scanning…to Name a Few
Gone are the days of a mobile solution that prevented a user from adding supplemental information. Now, the best solutions can provide maintenance technicians in the field with most of the information they'll need to complete their jobs, minimizing the physical back and forth of communicating with multiple people.
A sophisticated EAM Mobile application can carry out functions like:
Use a camera on a mobile device to capture and annotate images
Utilize geolocation tracking
Attach schematics/manuals/detailed notes
Scan barcodes for equipment data and history
Use RFID tags
Track equipment needing inspection along your route
Having a solution that accesses and shares important data with ease means less time is spent running back and forth between a desk computer and job site.
‍‍
5. Time Entry and Confirmation
Improve the accuracy and integrity of the data logged for time on tools (also known as wrench time). A stopwatch feature allows technicians to start and stop a digital clock with each task or operation they complete. It's built into the mobile application, meaning no more running around with scribbled pieces of paper or having to recall the length of time on a job from memory.
‍
Get an EAM Mobile Solution That Helps With More Than Just Plant Maintenance
The best organizations look to create a more productive and efficient workplace by leveraging mobile asset management technology to help maintenance workers manage and execute their jobs. Whether you're a part of plant maintenance, operations, or warehouse management, a CMMS or EAM Mobile solution gives your team the freedom to work from wherever. Having innovative mobile tools and features helps them work smarter.
Request a demo to learn more about how our product, Prometheus Mobility, can provide SAP, IBM Maximo, or other EAM users with all the features on this mobile wish list and more.