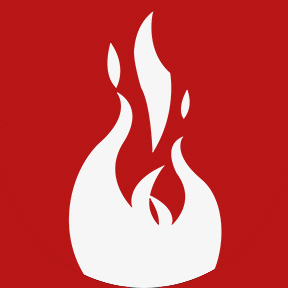 Author: Prometheus Group
CATEGORY:
Maintenance & Reliability
December 06, 2022
How Asset Management Software Improves University Maintenance
To the outside world, universities are these large organizations that seem to magically provide students with anything they need, allowing them to never need to step foot off campus.
However, as a facility maintenance director behind the scenes, you know this is no small feat.
To provide students with all the amenities they need to stay on campus all year long requires a lot of assets and consistent maintenance of those assets.
Continue reading to learn more about how asset management software can make university maintenance more manageable, efficient, and cost-effective.

What Assets is a University Facility Director Responsible for?
University Facility Maintenance Directors oversee a variety of assets within 10 main categories:
Education buildings
Food courts
Dorm buildings
Recreation centers
On-campus markets
Book stores
Student unions
Stadiums
Auditoriums/ theaters
Parking/ Transportation
Depending on the size of the university and the scope of the maintenance manager's role, categories may be removed or added to this list.
However, even if you manage half of this list, it is still a large task. Each of these asset categories usually requires different schedules of maintenance and different maintenance expertise.
Yet, when it comes to the HVAC, electrical, and plumbing of each building, you could have maintenance technicians that span across all categories.
‍
Example of Assets That Need Maintenance in a University Education Building
Even with education buildings, you can encounter a large spread of asset management needs. For instance, the assets and inventory of your science building will be slightly different from your other buildings.
To make things simple, we will use an English building as our example. Within an English building, you will usually come across the following assets:
Light fixtures
HVAC and ventilation systems
Plumbing systems and fixtures
Desks, chairs, and other furnishings
Projectors, computer stands, and AV
Elevators and doors
Interior and exterior walls
Roofing and gutter systems
Flooring and stairs
Fire alarms and sprinklers
As a maintenance director, you maintain the image of the entire school. If buildings are damaged or constantly have lighting, plumbing, or HVAC issues, existing and future students may form a negative impression of the school.
‍
How Asset Management Software Simplifies University Maintenance
With multiple categories and a variety of assets to manage, the job of a university facilities director can be overwhelming. Even if the director is not stepping foot in all the buildings themselves, they still oversee the teams that do.
When universities use an enterprise asset management (EAM) system to organize their maintenance, they can start to view their whole maintenance picture. They can organize their maintenance by location (building) and track the maintenance schedule of each asset within that building.
An EAM system allows university maintenance teams to view information and documents related to specific assets as well as maintenance work orders. Additionally, EAM systems can help maintain inventory and maintenance data to help reduce costs and increase efficiency.
Enterprise asset management systems can help universities improve:
By using an EAM system to their advantage, university maintenance teams can get ahead of maintenance backlog so that when they receive service requests from students, they can address them quickly.
‍
Benefits of Asset Management for University Facility Maintenance
Asset management systems can make your university maintenance run like a well-oiled machine. Some benefits you can gain from using an EAM system include:
Increased safety of your university
Organized assets and inventory
Increased maintenance efficiency
Enhanced service request fulfillment
Improved budget utilization and savings
To learn how Cornell University stretched their maintenance budget by 300%, read their case study "Cornell University Streamlines Scheduling and Makes Funds Go Further."
‍
Improve Your University Facility Maintenance With EAM Software
Maintaining a university's maintenance is tough, but you don't need to do it alone. There are tools that can help streamline your maintenance to save you time and money.
At Prometheus Group, we have created a suite of EAM tools that can assist you with your university facility maintenance.
To find out more about how our maintenance management tools can help you improve your university's maintenance, contact us today.