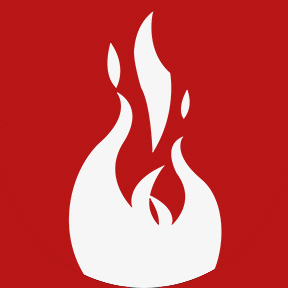 Author: Prometheus Group
CATEGORY:
Planning & Scheduling
July 06, 2022
How Close Are You to Planning Best Practices?
One of the most effective ways to improve plant maintenance operations and wrench time is to streamline your organization's planning and scheduling process. Proper planning and scheduling greatly improves worker productivity, thus reducing downtime.
Downtime is the period of time that production is not occurring, which translates to lost revenue. Downtime is almost always the result of an unplanned event — such as malfunctioning equipment — and it can dramatically affect companies in the form of supply chain disruption, credibility damage, and lost profits.
To maximize uptime and equipment reliability, Planners and Schedulers must focus first on getting the most work out of the fewest resources, and then on establishing practices that will reduce reactive maintenance. Craft time can be wasted during an average day when:
• Materials and tools are not available at the job site. This means time lost going to the warehouse to get what is needed for the job.
• Safety measures are not taken prior to the start of a job, causing craft personnel to wait around until safety measures are completed. Likewise, a safety hazard can also be created if tasks are done out of order.
• The schedule is not posted or communicated well, so crafts are unclear on what job is next.
• Break-in work interrupts routine maintenance activity in mid-cycle.
Planners are responsible for ensuring that all the materials, equipment, permits, and resources are available prior to a job being scheduled. Other factors to consider include:
‍
1. Keeping Data in SAP or IBM Maximo
It is vital that a single CMMS, such as SAP or Maximo, is used throughout the organization. By accounting for craft hours, materials, and equipment in one system, planners can ensure an effective and measurable maintenance process, and time is not wasted by exporting data to another system and back into SAP or Maximo. Furthermore, it provides transparency throughout the organization so that all departments are aligned.
‍
2. Arranging for Parts and Permits To Be Ready
Equipment, permits, tools, and materials should be available for craftsman before any job starts.
‍
3. Reusing Existing Task Lists and Bills of Materials (BOMs)
Planners can spend several hours looking up materials and scoping for documents for a routine work order. Often times, this data will need to be repeatedly entered into similar work orders. By creating a task list or BOM boiler plate, planners can create a more informed plan and save time by not repeating work.
‍
4. Ensuring Knowledge Transfer
A proven planning and scheduling platform gives all departments access to the same work flow best practice methods. It also helps avoid loss of knowledge when a senior worker retires or leaves the company.
‍
5. Concentrating on Future Work Only
As a rule, Planners should be disciplined and only focus on upcoming work. Break-in work should be left to Schedulers.